Step into the enchanting world of Pokemon Sword and Shield as we embark on an exciting journey to create the iconic Scottish Female Trainer Gloria from Pokemon Sword and Shield costume. Welcome to our comprehensive guide on bringing Gloria to life through cosplay! Gloria, known for her adventurous spirit and dedication to becoming a Pokémon Champion, has captured the hearts of fans worldwide. In this guide, we will provide you with the essential steps and insights needed to craft an authentic Gloria costume. Whether you're preparing for a convention, a Pokémon-themed event, or simply want to pay homage to this beloved character, our guide will be your trusted companion. So, grab your Poké Balls and let's dive into the Pokémon universe as Gloria!
Scottish Female Trainer Gloria from Pokemon Sword and Shield Costume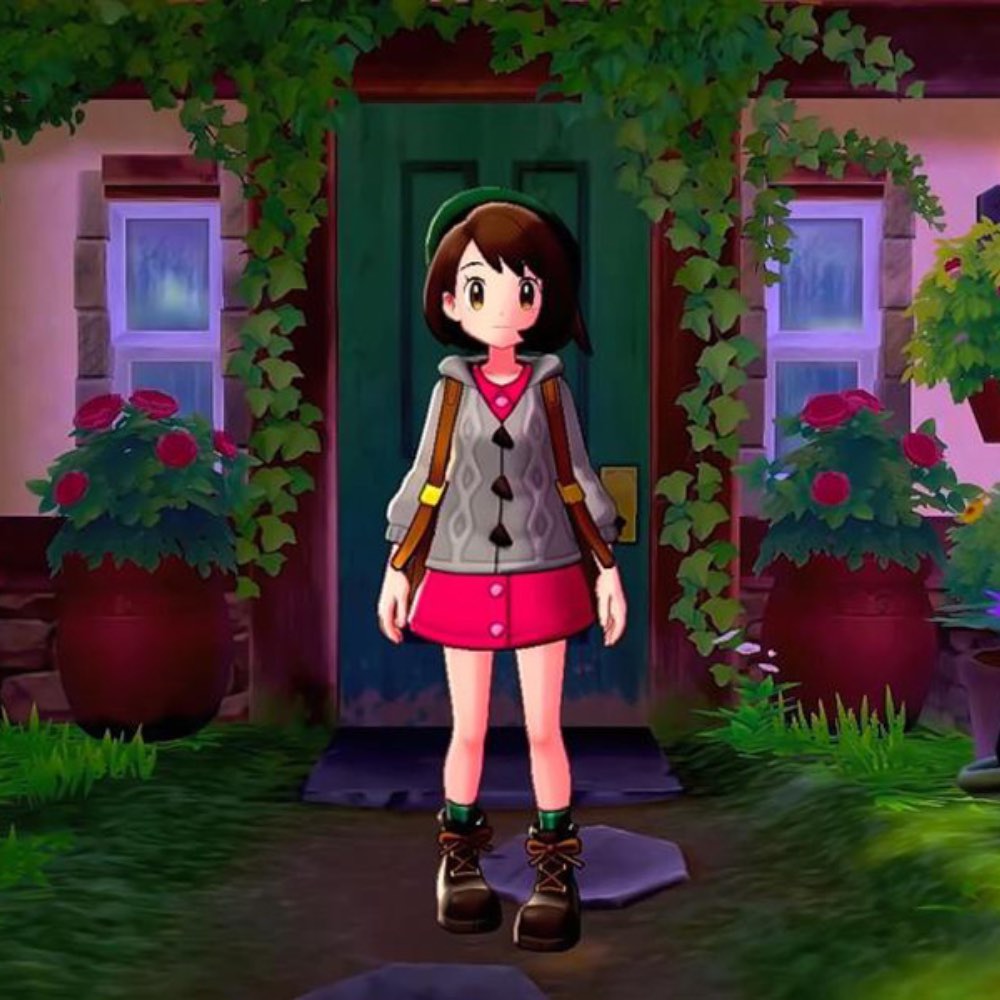 | | |
| --- | --- |
| Hunter Green Wool Beret | Gloria's signature beret adds a Scottish touch to her outfit. The hunter green color is a distinctive feature of her look, and the beret completes her ensemble. |
| White Pom-Pom | The white pom-pom is a charming detail that attaches to the top of Gloria's beret, enhancing the hat's visual appeal and capturing her unique style. |
| Gray Hooded Cable-Knit Cardigan with Toggle Buckles | Gloria's gray cardigan with toggle buckles is a crucial part of her outfit. It provides warmth and a cozy look that is perfect for exploring the Galar region. |
| Pink Peter Pan Collar Button-Front Nurse Scrub Dress | The pink nurse scrub dress is the centerpiece of Gloria's costume. It resembles her in-game outfit and is essential for capturing her character's appearance accurately. |
| Pink Fabric Dye | The pink fabric dye is necessary to ensure that the nurse scrub dress is the correct shade of pink, matching Gloria's attire in the game. |
| Green Crew Socks | Gloria wears green crew socks, and these socks are important to replicate her outfit's details and maintain the accuracy of her costume. |
| Brown Lace Hiking Boots | Brown lace hiking boots are the perfect choice for Gloria's footwear, reflecting her adventurous nature and the need for practical shoes in her journey. |
| Brown Satchel Backpack | A brown satchel backpack is a functional accessory for any Pokémon Trainer, and it completes Gloria's look while also providing a practical way to carry essential items. |
Scottish Female Trainer Gloria from Pokemon Sword and Shield Overview
Gloria is the female protagonist in the Pokémon Sword and Shield games, set in the Galar region, which is inspired by the United Kingdom. She is the embodiment of a determined and spirited Pokémon Trainer on her quest to achieve greatness.
Appearance: Gloria is recognized for her distinctive and endearing appearance. She has long, flowing auburn hair that cascades down her back, often adorned with a white and pink cap, reminiscent of a traditional British style. Gloria's outfit includes a white, short-sleeved jacket with a pink collar and matching pink skirt, embodying a sense of elegance and adventure. She wears black leggings and practical brown hiking boots suitable for traversing the diverse Galar region.
Personality: As the player's character, Gloria reflects the qualities and values chosen by the player. She can embody a variety of personalities, from a cheerful and optimistic Trainer to a more reserved and focused individual. Her unwavering determination to become the Pokémon Champion serves as a driving force throughout the game.
Role in the Game: Gloria plays a central role in Pokémon Sword and Shield. As the player's character, she embarks on a grand adventure through the Galar region, challenging Gym Leaders, encountering new Pokémon species, and thwarting the schemes of the enigmatic Team Yell. Along the way, she forms strong bonds with her Pokémon team and works towards the ultimate goal of becoming the Galar region's Pokémon Champion.
Why Cosplay as Gloria: Cosplaying as Gloria provides an exciting opportunity to step into the shoes of a determined and adventurous Pokémon Trainer from the Galar region. Her distinctive appearance, personalization options, and central role in the Pokémon Sword and Shield storyline make her a fantastic choice for cosplayers. Whether you aim to capture her cheerful spirit or infuse your unique personality into the character, this guide will help you create an authentic Gloria costume that pays homage to the rich and vibrant world of Pokémon. So, get ready to embark on your Pokémon journey as Gloria, and let your passion for Pokémon shine through your cosplay!
Check out more Pokémon costume ideas.