Welcome to our comprehensive guide on creating a captivating Smurfette costume! Whether you're a fan of the beloved Smurfs franchise or looking to embody the iconic and endearing Smurfette character, this guide will provide you with step-by-step instructions and inspiration to bring Smurfette to life. Get ready to embark on a whimsical adventure and discover the magic of becoming the enchanting Smurfette!
Smurfette Costume – The Smurfs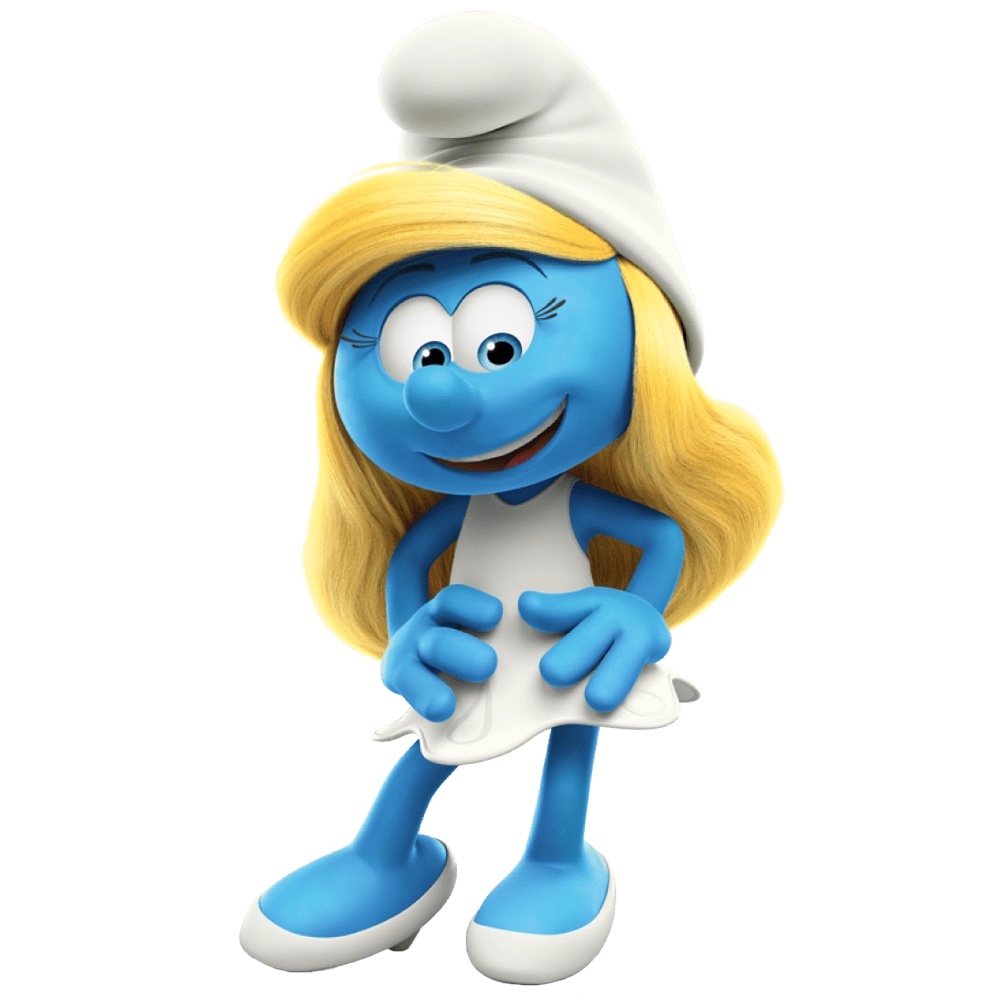 | # | Item | Description |
| --- | --- | --- |
| 1 | Light Blue Leotard | Elevate your Smurfette costume by wearing a light blue leotard, which provides a convenient alternative to painting your entire body blue. This comfortable and stretchy bodysuit will help you achieve the Smurfette look effortlessly. |
| 2 | White Sleeveless Dress | Complete your Smurfette ensemble with a stylish white sleeveless dress. This dress not only captures the essence of Smurfette's iconic style but also adds an elegant touch to your costume. Combine it with the leotard for a perfect balance of comfort and charm. |
| 3 | White Heels | Step into Smurfette's shoes, quite literally, by opting for a pair of elegant white heels. These heels not only elevate your stature but also complement the white dress flawlessly, giving you the confidence to strut around with Smurfette's grace and charm. |
| 4 | Blonde Wig | Achieve Smurfette's iconic hairstyle with a vibrant blonde wig. The bright yellow locks perfectly capture the essence of Smurfette's playful and adventurous spirit. Pair the wig with the dress and complete your transformation into the beloved Smurfette. |
| 5 | Smurf's Hat | No Smurfette costume is complete without the classic Smurf's hat. Adorn your head with this iconic accessory to showcase your affiliation with the Smurf village. The hat adds the perfect touch of whimsy and playfulness to your overall Smurfette look. |
| 6 | Toddler's Costume Set | Let your little one join the Smurfette fun with this adorable toddler's costume set. Designed specifically for young children, this ensemble includes everything needed to transform your baby into a charming Smurfette. Get ready for an overload of cuteness! |
| 7 | Kid's Costume Set | Bring your child's imagination to life with this fantastic kid's costume set. It includes all the essential elements to turn your little girl into the lovable Smurfette. Let her immerse herself in the enchanting world of the Smurfs and create lasting memories. |
| 8 | Adult's Costume Set | If you prefer a hassle-free approach, opt for this ready-to-go adult's costume set. It includes all the key components to transform you into Smurfette without the need for DIY efforts. Save time and effort while still capturing the essence of Smurfette's charm and beauty. |
Smurfette Overview
Smurfette, the only female Smurf in the village, is a central character in the world of the Smurfs. Known for her charm, intelligence, and vibrant personality, Smurfette captivates both young and old with her distinctive appearance and kind-hearted nature. With her beautiful golden locks, signature white dress, and infectious blue complexion, Smurfette embodies the essence of joy, friendship, and adventure. Join us as we delve into the details of crafting a stunning Smurfette costume that celebrates her unique and lovable character traits. Get ready to embrace the enchantment of the Smurf village and bring Smurfette to life!
Check out more movie costume ideas here.