Welcome to our comprehensive guide on creating an enchanting Felicity Shagwell costume! Whether you're a devoted fan of the iconic Austin Powers movies or simply looking to embrace the spirited essence of Felicity Shagwell, this guide will provide you with step-by-step instructions and invaluable tips to bring this memorable character to life. With a blend of elegance, confidence, and a touch of 60s-inspired charm, Felicity Shagwell is a character that exudes charisma and captivates audiences to this day. Let's dive into the details and embark on this exciting journey of costume creation!
Felicity Shagwell Costume – Austin Powers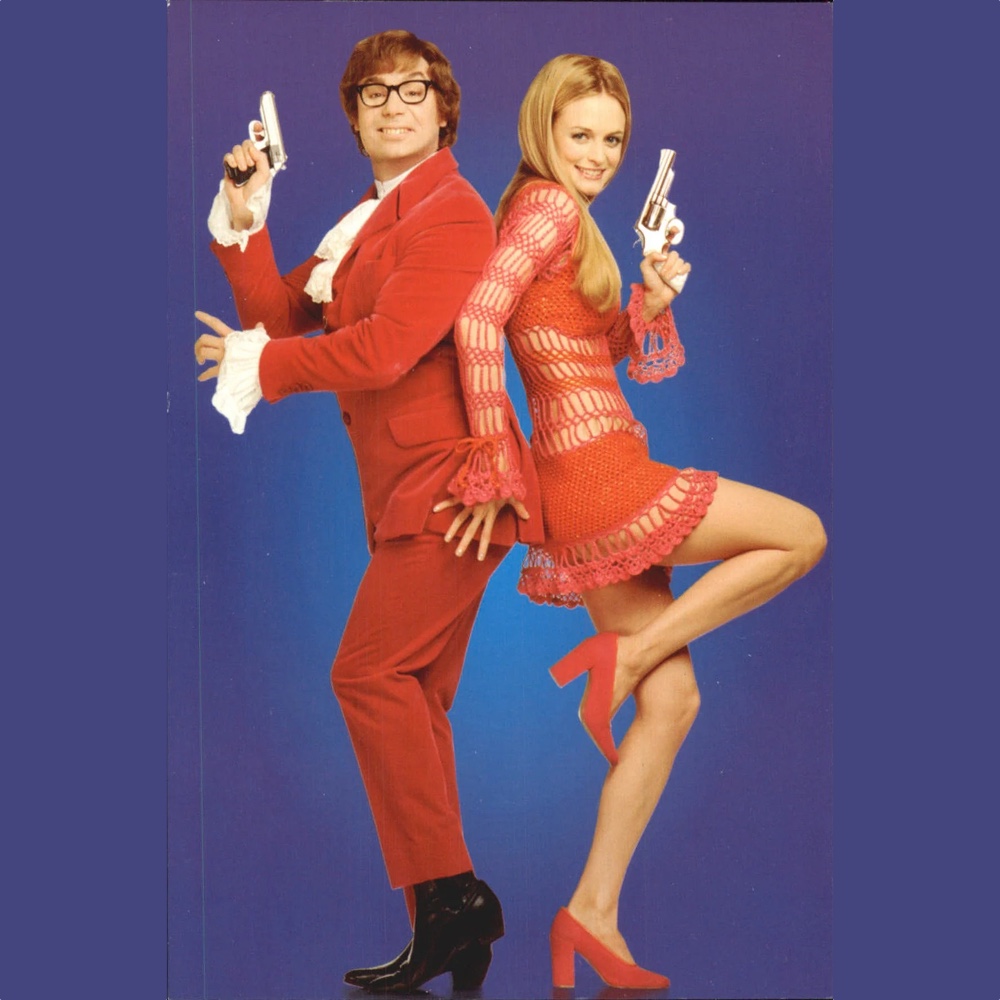 | # | Item | Description |
| --- | --- | --- |
| 1 | Denim romper | Elevate your costume with the stylish and versatile denim romper, setting the stage for a trendy and captivating look. |
| 2 | Short jumpsuit | Add an extra touch of flair to your ensemble with the fashionable short jumpsuit, exuding confidence and playfulness in every step. |
| 3 | Black Pink Ribbon | Enhance the visual appeal of your romper by delicately lining the edges with a chic black pink ribbon, adding a hint of elegance and femininity. |
| 4 | Pink Belt | Complete the stylish look by accessorizing with a sleek pink belt, perfectly complementing the romper and accentuating your waistline. |
| 5 | Boots | Elevate your costume to new heights with a pair of fashionable and comfortable thigh-high boots, adding a touch of allure and confidence to your stride. |
| 6 | Wig | Transform your look with a stunning blonde wig, perfectly capturing Felicity Shagwell's signature hairstyle and completing your captivating costume. |
Felicity Shagwell Overview
Felicity Shagwell is a vivacious and daring British secret agent, known for her impeccable style and unyielding charm. Portrayed by the talented Heather Graham in the Austin Powers franchise, Felicity Shagwell embodies the spirit of the swinging 60s with her fashion-forward ensembles and fearless attitude. As a partner and love interest to Austin Powers, Felicity is an integral part of the spy comedy series, bringing her own brand of wit and sophistication to the screen. Her character is characterized by her stylish and vibrant wardrobe, blending elements of mod fashion with a touch of espionage flair. From her eye-catching mini dresses to her knee-high boots and iconic hairstyles, Felicity Shagwell is the epitome of 60s glamour and espionage intrigue. So, gear up and get ready to capture the essence of this remarkable character in your own Felicity Shagwell costume creation!
Check out more movie costume ideas here.