If you are looking for ideas for fancy dress for couples then check out this guide on creating the iconic Maverick and Charlie costime, the beloved characters from the movie "Top Gun." Whether you're gearing up for a costume party, cosplay event, or simply want to pay homage to these legendary aviators, this guide will provide you with all the necessary tips and tricks to bring Maverick and Charlie to life. Get ready to soar through the skies of style and embody the daring spirit of these unforgettable characters. Let us dive into our guide about making your own Maverick and Charlie costume, the perfect fancy dress idea for couples.
Maverick and Charlie Costume – Top Gun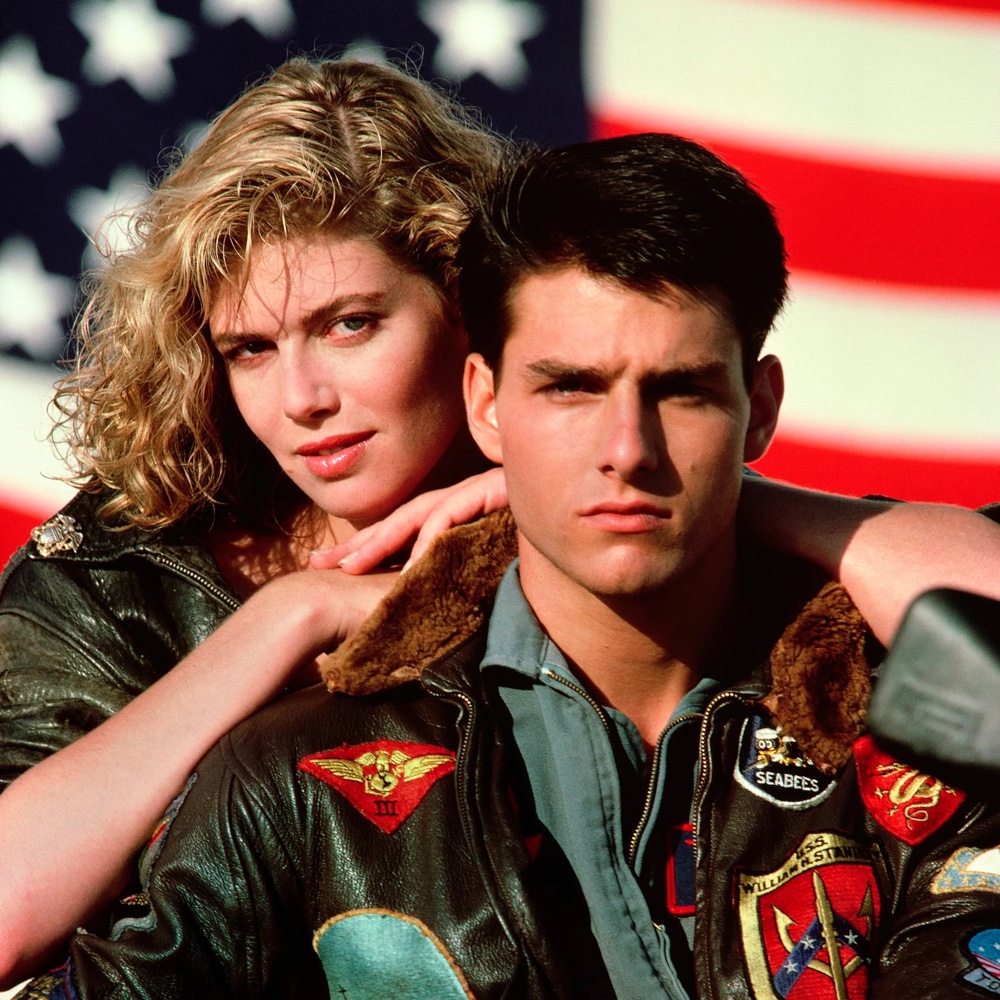 Top Gun Maverick Costume
| # | Item | Description |
| --- | --- | --- |
| 1 | White T Shirt | Elevate your style with a classic white T-shirt, just like Maverick would on his off days. It's a simple yet effortlessly cool choice. |
| 2 | Denim Pants | Embrace Maverick's casual and comfortable style by opting for a pair of reliable denim pants. They are the go-to choice for this maverick aviator. |
| 3 | Combat Boots | Step into Maverick's shoes, or rather boots, with a pair of sturdy combat boots. These boots not only provide durability but also add an authentic touch to your ensemble. |
| 4 | Aviator Glasses | No Maverick costume is complete without a pair of stylish aviator glasses. Channel his confidence and charm while protecting your eyes in style. |
| 5 | Top Gun Bomber Jacket | Get ready to turn heads with a Top Gun-inspired bomber jacket. This iconic piece will make you feel like you're soaring through the skies alongside Maverick. |
| 6 | Dog Tags | Add a touch of authenticity to your Maverick costume by wearing military-style dog tags. These small details can make a big difference in capturing the character's essence. |
| 7 | Boys Flight Suit | Let your little one's imagination take flight with a Top Gun pilot-inspired flight suit. It's the perfect choice for aspiring aviators who want to follow in Maverick's footsteps. |
| 8 | Mens Flight Suit | Stand out among other Top Gun pilots with an authentic men's flight suit. This complete ensemble will make you feel like a true Maverick as you take on the skies of style. |
Charlie / Kelly McGillis Costume
| # | Item | Description |
| --- | --- | --- |
| 1 | White Button-down Top | Elevate your style with a sophisticated white button-down top. This collared shirt sets the foundation for an elegant and polished look. |
| 2 | Black Jacket | Add a touch of edginess to your outfit with a sleek black jacket. This versatile piece not only complements the white top but also exudes a sense of rebellious style. |
| 3 | Top Gun Pin | Show your allegiance to Top Gun by proudly wearing the iconic Top Gun pin on your jacket. It's a small detail that speaks volumes about your admiration for the classic film. |
| 4 | Pencil Skirt | Embrace elegance and femininity with a sleek black pencil skirt. This versatile piece effortlessly accentuates your curves while maintaining a professional and sophisticated look. |
| 5 | Stockings | Add a touch of allure to your ensemble with a pair of black stockings. These sheer stockings provide a hint of sophistication and elevate your overall look. |
| 6 | Pumps | Step into confidence with a pair of sleek black pumps. These classic heels not only complete your outfit but also add a touch of sophistication and poise. |
| 7 | Gold Watch | Accessorize with a stunning golden watch to add a touch of glamour and luxury to your attire. This timeless piece adds a refined and polished element to your overall look. |
| 8 | Blonde Wig | Complete your transformation with a beautiful blonde wig. This stylish accessory perfectly captures the iconic look of the character and adds a touch of intrigue to your costume. |
| 9 | Alternate Jacket | For a unique twist, consider an alternate jacket with ready patches. This addition allows you to customize your look further and express your individuality. |
Maverick and Charlie Overview
Maverick, portrayed by Tom Cruise, is a charismatic and talented Naval Aviator known for his rebellious nature and exceptional flying skills. With his aviator sunglasses, military flight suit, and undeniable confidence, Maverick exudes an aura of coolness and adventure. His iconic look captures the essence of a maverick pilot pushing boundaries in the sky.
Charlie, played by Kelly McGillis, is an intelligent and independent civilian Top Gun instructor who captures Maverick's attention. Her style is both professional and alluring, often seen in tailored blazers, high-waisted trousers, and a hint of feminine elegance. Charlie's character represents strength, intelligence, and a sense of determination that complements Maverick's daring nature.
Check out more movie costume ideas here.