Welcome to the ultimate guide on creating your very own Super Mario costume! Whether you're gearing up for a costume party, halloween, cosplay event, or simply want to channel your inner plumber-turned-hero, this guide is your one-stop destination for crafting an authentic and unforgettable Mario ensemble.
Super Mario Costume – Super Mario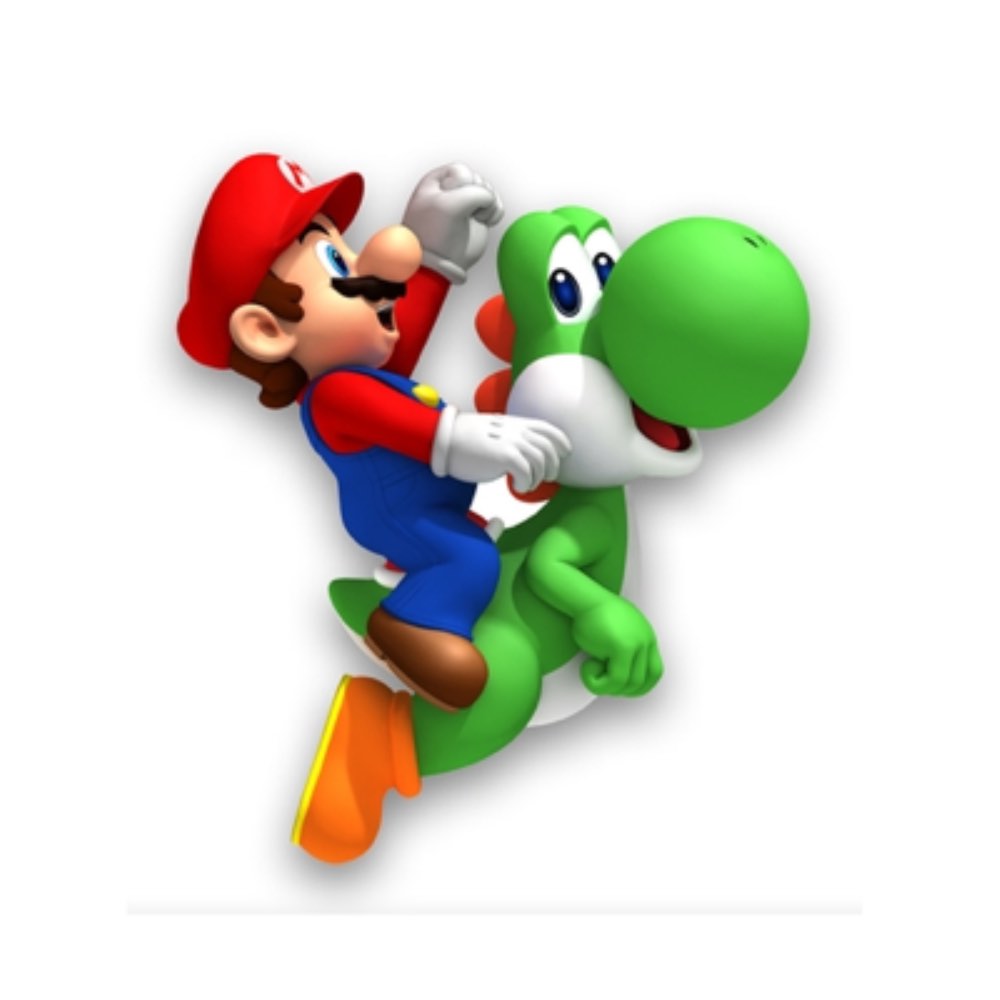 | | |
| --- | --- |
| Super Mario Brothers Gloves | The white gloves are a signature part of Mario's outfit. They add a polished and distinctive touch to the costume and symbolize his readiness for action and adventure, as well as his dedication to cleanliness while working as a plumber. |
| Mario Hat and Mustache | The red hat with the white "M" and the fake mustache are the most recognizable elements of Mario's appearance. They are the defining features of his look, instantly transforming the wearer into Mario and emblematic of the character's identity. |
| Yoshi Plush | While not a part of Mario's attire, including a Yoshi plush or companion adds depth to the costume and a sense of connection to Mario's adventures. Yoshi is one of Mario's closest allies and friends in the games, making it a fun and endearing touch that pays homage to the character's enduring friendships. |
| Long Sleeve T-Shirt in True Red | The red long-sleeve shirt serves as the base layer for the costume, providing warmth and comfort while ensuring that the overalls and other accessories fit smoothly. This red shirt is essential to mimic Mario's iconic red shirt and blue overalls combo, acting as the foundational layer upon which the rest of the costume is built. |
| Bib and Brace Work Overalls in Royal Blue | The blue bib overalls are a crucial component of Mario's outfit, providing the recognizable blue pants with yellow buttons. These overalls are iconic, representing Mario's blue-collar origins as a plumber and his readiness for action. The yellow buttons are a distinct feature of the costume. |
Super Mario Overview
Super Mario, originally created by Shigeru Miyamoto and first introduced by Nintendo in 1985, is undoubtedly one of the most recognizable and beloved video game characters of all time. He's the heroic, mustachioed plumber who embarks on epic adventures in the Mushroom Kingdom, tirelessly rescuing Princess Peach from the clutches of the nefarious Bowser.
Here's a quick overview of the character:
1. Iconic Appearance: Mario is instantly recognizable thanks to his distinctive red cap with an "M" on it, his blue overalls, white gloves, and his bushy brown mustache. His timeless outfit has become a symbol of gaming culture.
2. Versatile Abilities: Mario is known for his incredible jumping abilities, which allow him to navigate treacherous terrain, stomp on enemies, and collect power-ups like the Super Mushroom and Fire Flower to enhance his skills.
3. Heroic Persona: Despite his humble origins as a plumber, Mario is a true hero with a heart of gold. He selflessly faces countless challenges to rescue Princess Peach and protect the Mushroom Kingdom from danger.
4. Memorable Companions: Mario often teams up with his brother, Luigi, and friends like Yoshi. These companions add depth and excitement to his adventures, creating a rich gaming universe.
5. Enduring Popularity: Super Mario has appeared in over 200 games, making him a cultural icon transcending generations. His games have sold over 600 million copies worldwide, solidifying his place in video game history.
As you embark on creating your Super Mario costume, remember that it's not just about the outfit; it's also about capturing the spirit and essence of this beloved character. Whether you're donning the costume for Halloween, a convention, or just for fun, embodying Mario's cheerful and determined personality will complete the transformation into the world's most famous plumber. So, without further ado, let's dive into the step-by-step process of creating your very own Super Mario costume!
Check out more Mario costume ideas here.