Are you ready to step into the futuristic and action-packed world of Metroid and become one of the most iconic intergalactic bounty hunters in gaming history? Making a Zero Suit Samus costume is not just about dressing up; it's an opportunity to embody the agility, resilience, and technological prowess of a legendary character from the Metroid series. In this guide, we'll guide you through the steps to create an authentic Zero Suit Samus costume that captures the essence of her sleek and high-tech appearance. With her advanced Chozo Power Suit, stunning beauty, and a mission to protect the galaxy, Samus Aran has become a revered figure in the gaming world. Get ready to celebrate your love for Metroid and step into the role of the galaxy's ultimate protector.
Zero Suit Samus Costume – Metroid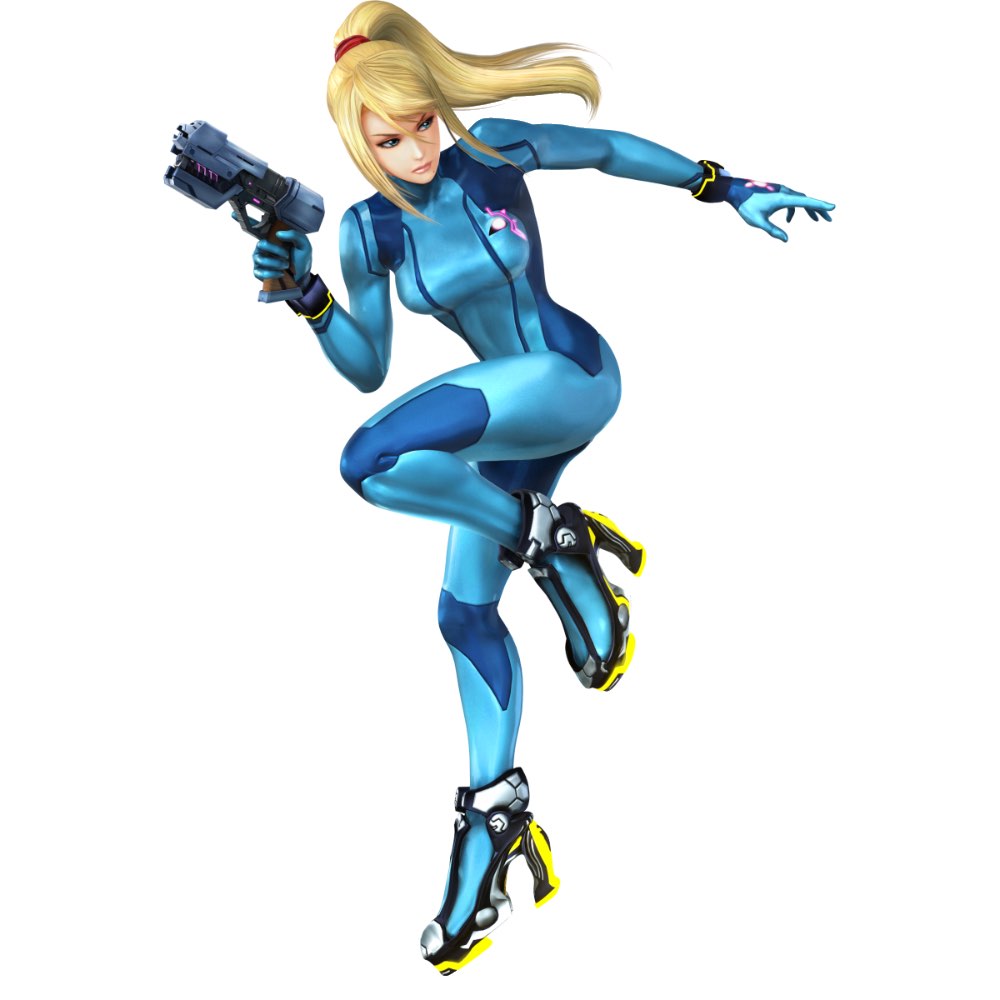 | | |
| --- | --- |
| Zero Suit Samus Body Suit | The body suit is the foundation of the costume and represents the tight-fitting blue outfit that Zero Suit Samus wears. It's the defining feature of her appearance. |
| Toy Paralyser Gun | Zero Suit Samus is often associated with her Paralyzer Gun, a weapon she uses in the game. Including a toy Paralyzer Gun helps to complete the character's look and adds authenticity to the costume. |
| Gun Holster | To accurately portray Zero Suit Samus, you should have a holster to carry the toy Paralyzer Gun. This accessory is essential for capturing the character's readiness for action. |
| Blonde Hair Wig | Zero Suit Samus has long, blonde hair. To mimic her hairstyle, a blonde wig is necessary. It adds to the character's visual appeal and recognition. |
| Samus Helmet | While Zero Suit Samus typically doesn't wear her helmet, including a Samus helmet as a prop can be a fun nod to her full armored appearance in the game. It's not essential, but it can be a cool addition. |
| Open Toe Heeled Sandal | Zero Suit Samus wears open-toed heeled sandals. These specific shoes are part of her signature look and should be worn to complete the costume. |
Zero Suit Samus Overview
Zero Suit Samus is a character in the Metroid series, often seen when Samus Aran is not wearing her iconic Chozo Power Suit. Here are some key attributes of her character:
Sleek and High-Tech Appearance: Zero Suit Samus is known for her form-fitting, sleek blue jumpsuit, which is a stark contrast to her Power Suit. The costume is often associated with advanced technology.
Agile and Resourceful: In her Zero Suit, Samus showcases her agility and resourcefulness. She relies on her physical abilities, combat skills, and her paralyzer gun to overcome challenges.
Mission-Oriented: Zero Suit Samus, like her Power Suit counterpart, is on a mission to protect the galaxy from various threats, including the Space Pirates and the Metroids.
Revered Character: Samus Aran is one of the first and most iconic female protagonists in video games. Zero Suit Samus is a part of her character's evolution and is a symbol of her adaptability and resilience.
Creating a Zero Suit Samus costume allows you to embody the agility and resourcefulness of this legendary intergalactic bounty hunter. Her sleek and high-tech appearance, complete with her jumpsuit and accessories, reflects her character's resilience and mission-oriented nature. This guide will help you bring Zero Suit Samus's iconic look to life, ensuring that you capture her sleek and high-tech appearance. Whether you're cosplaying at a convention, participating in a Metroid-themed event, or simply celebrating your love for the series, you'll be ready to step into the role of Samus Aran and showcase her determination as a protector of the galaxy.
Check out more video game costume ideas here.