Welcome to the ultimate guide on creating an extraordinary costume of the rebellious and iconic character, Tank Girl! In this comprehensive guide, we will take you on a wild journey through the process of bringing this fearless and eccentric character to life. Whether you're a fan of comic books, punk aesthetics, or simply want to make a bold statement at your next cosplay event, this guide will provide you with all the necessary information and creative ideas to craft an authentic and unforgettable Tank Girl costume. Get ready to embrace your inner anarchist as we dive into the vibrant world of Tank Girl and uncover the secrets to capturing her unique style.
Tank Girl Costume – Tank Girl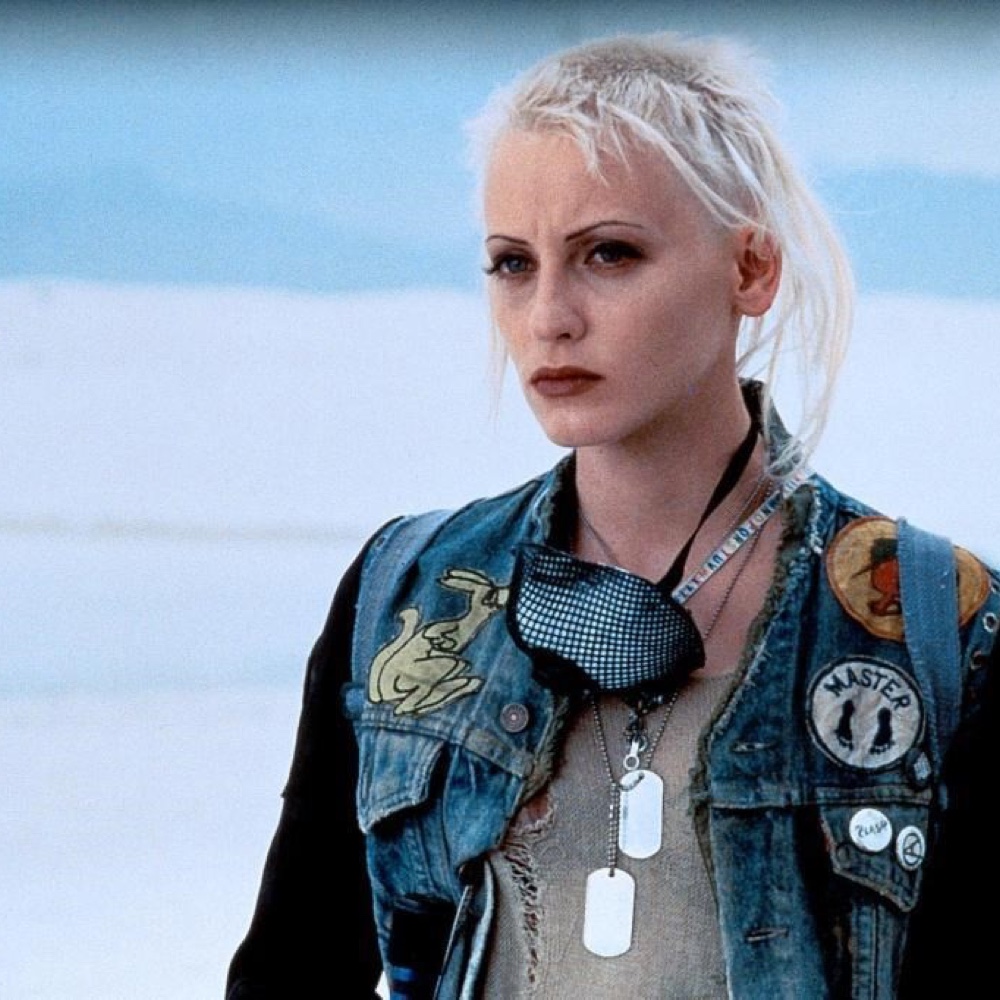 | # | Item | Description |
| --- | --- | --- |
| 1 | White Shirt | Create a unique look by starting with a crisp white shirt. Add your personal touch by painting a custom design on it using acrylic paints. |
| 2 | Olive Green Vest | Elevate your style with an olive green vest that exudes a sense of military-inspired fashion. |
| 3 | Black Tights | Add a touch of elegance and keep warm by pairing your outfit with sleek black tights. |
| 4 | Red Shorts | Infuse a hint of allure into your attire with these eye-catching red shorts that emphasize your confident style. |
| 5 | Black Knee-High Boots | Complete your look with a pair of sleek black knee-high boots, adding an element of sophistication and edge. |
| 6 | Airsoft Helmet | Ensure your safety and make a statement with an airsoft helmet that adds a bold and formidable touch to your ensemble. |
| 7 | Brown Tactical Gloves | Shield your hands while embracing a rugged appeal with a pair of reliable brown tactical gloves. |
| 8 | Black Choker | Enhance your outfit with a touch of mystery and elegance by accessorizing with a sleek black choker. |
| 9 | Toy Bazooka | Command attention and unleash your inner daring with a toy bazooka that adds an element of fearless adventure to your costume. |
Tank Girl Overview
Tank Girl is a beloved comic book character known for her anarchic spirit and unconventional approach to life. Created by writer Alan Martin and artist Jamie Hewlett, Tank Girl burst onto the scene in the late 1980s and quickly became an emblem of counterculture and feminist iconography. She is a post-apocalyptic anti-heroine with a fearless attitude, irreverent humor, and a knack for causing chaos wherever she goes. Tank Girl is often seen sporting a mishmash of military-inspired outfits, punk fashion, and DIY accessories. Her distinct style features a mix of ripped clothing, combat boots, goggles, and an array of eclectic accessories that reflect her nonconformist nature. In this guide, we will delve into the details of Tank Girl's look, from her unique wardrobe to her trademark attitude, helping you bring this rebellious character to life with your own inspired costume. Join us as we unleash the spirit of Tank Girl and guide you through the exciting process of embodying her fierce persona. Get ready to embrace the chaos and rock your own version of Tank Girl's iconic style!
Check out more movie costume ideas here.