Welcome to the bewitching world of Vampirina, where spooktacular adventures and magical moments await! In this enchanting guide, we embark on a thrilling journey to create an extraordinary Vampirina costume, capturing the essence of this lovable young vampire girl. Whether you're preparing for a Halloween extravaganza or simply seeking to embrace the charm of Vampirina in your cosplay endeavors, this guide is your gateway to crafting a costume that will bring a smile to young and old alike. So, grab your cape and get ready to immerse yourself in the fangtastic fun of becoming Vampirina!
Vampirina Costume – Vampirina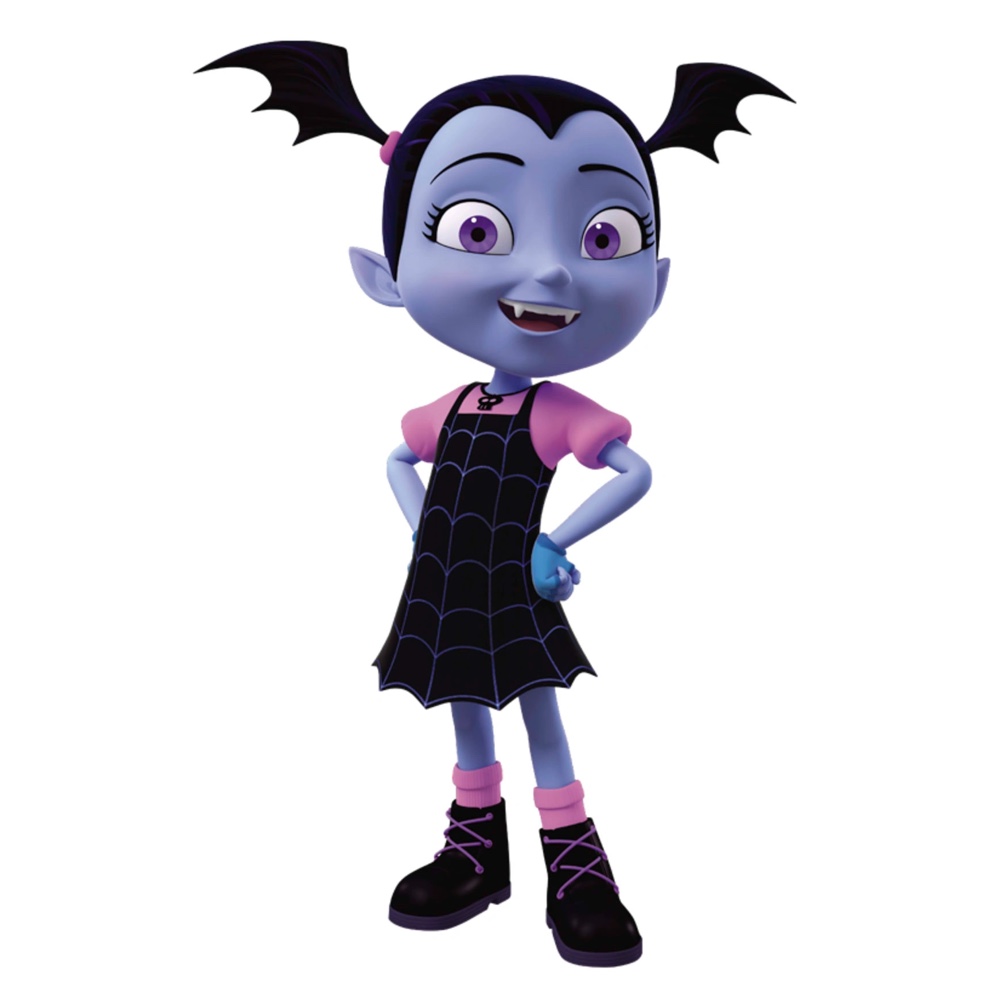 | # | Item | Description |
| --- | --- | --- |
| 1 | Dress, cobweb-print | Vampirina's adorable little dress features a delightful cobweb-print design that captures the essence of a cute and girlie vampire. With its carefully selected colors, this dress is simply enchanting. |
| 2 | T-shirt, pink | To complement the dark dress, this vibrant pink short sleeve T-shirt adds a pop of color and youthful energy. It's exactly the kind of clothing a girl of her age would love to wear. |
| 3 | Headband, necklace, costume | Emulate Vampirina's bat wing ponytails with this charming headband and accessorize with a cute yet creepy necklace that she adorns around her neck. It's the perfect touch to complete the Vampirina look. |
| 4 | Socks, pink | These pink socks perfectly match her adorable pink shirt and add a touch of playfulness to the overall look. They complete the girlie and childish vibe that Vampirina embodies |
| 5 | Fangs, costume | No Vampirina costume is complete without a set of fangs. Despite her cuteness, Vampirina is still a vampire at heart, and these fangs add an authentically spooky touch to the outfit. |
| 6 | Paint, body, blue | Recreate Vampirina's distinctive blue skin with this body paint. It's the perfect way to immerse yourself fully into the character and make your costume truly exceptional. |
| 7 | Boots, black | These black boots, reminiscent of Timberland's style, complete Vampirina's signature look. They add a touch of edge and gothic charm to the costume, making it all the more captivating. |
| 8 | Blue fingerless gloves | Don't forget the blue fingerless gloves that Vampirina wears. These gloves add a touch of style and practicality to the outfit, making it perfect for any dress-up occasion. |
| 9 | Full Costume | For a complete Vampirina transformation, the full costume is available. It's a must-have for little girls who want to step into the magical world of Vampirina and have a spooktacular time. |
Vampirina Overview
Vampirina, or Vee as her friends call her, is the adorable young vampire girl who captures hearts with her delightful and endearing personality. Born in Transylvania, Vee and her family move to Pennsylvania, where they run the Scare B&B, a bed-and-breakfast for both monsters and humans. Despite the challenges of adapting to a new environment, Vee embraces her uniqueness and proves that being different is something to be celebrated.
With her signature fang-tastic look, Vampirina is recognized by her striking blue skin, cute fangs, and charming bat-winged pigtails. She adorns a vibrant purple dress, black bat-print leggings, and a bat-shaped hair accessory, all of which reflect her spooktacular yet fun-loving nature. Vee's kind heart, infectious laughter, and genuine care for her friends make her a beloved character that kids and families adore.
In this guide, we'll explore every enchanting detail of Vampirina's enchanting ensemble, guiding you through the process of bringing this lovable vampire girl to life. Whether it's for a magical Halloween celebration, a themed party, or just for the joy of cosplaying, get ready to immerse yourself in the world of Vampirina and embark on a fang-tastic adventure of creativity and imagination!
Check out more TV show costume ideas here.