Welcome to a world where passion and sophistication intertwine, where the allure of mystery and desire captivate your imagination. In this guide, we invite you to delve into the realm of Fifty Shades of Grey and unlock the essence of Christian Grey and Anastasia Steele, two iconic characters who embody a complex and enthralling love story. Here we look at making your very own Fifty Shades of Grey costume.
Fifty Shades of Grey Costume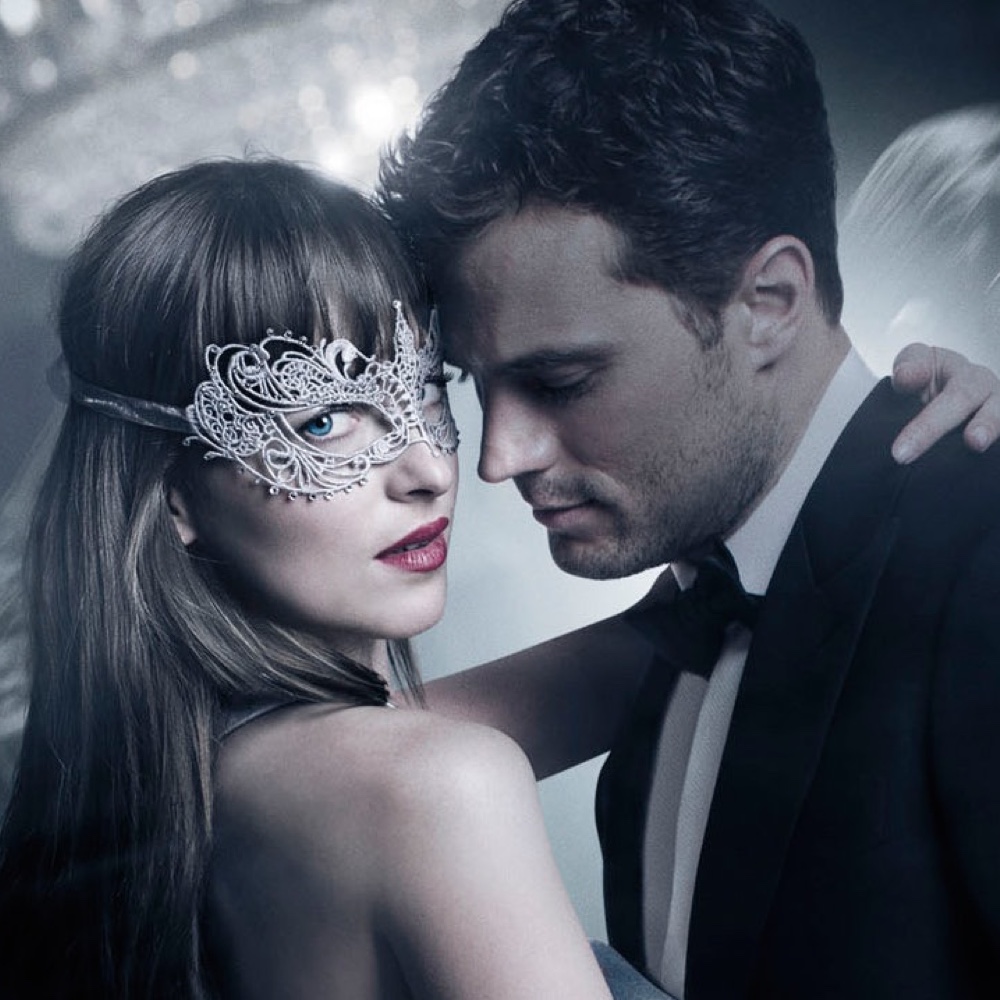 Christian Grey Costume
| # | Item | Description |
| --- | --- | --- |
| 1 | White Long Sleeved Buttoned Down Shirt | Opt for a crisp white shirt with long sleeves, featuring a stylish buttoned-down design, perfect for a polished and sophisticated look. |
| 2 | Full Body Grey Suit | Indulge in a dashing 3-piece suit ensemble that exudes charm and refinement, comprising a distinguished grey vest, impeccably tailored jacket, and matching pants. |
| 3 | Grey Necktie | Elevate your attire with a sleek grey necktie that effortlessly complements the suit, adding a touch of sophistication and elegance to your ensemble. |
| 4 | Leather Belt | Secure your pants in style with a refined black leather belt, exuding a sense of understated luxury and completing your polished look. |
| 5 | Silver Hand Watch | Accentuate your attire with a sophisticated black or silver hand watch, making a statement of elegance and punctuality. |
| 6 | Black Oxford Shoes | Step out in style with a pair of sleek black oxford shoes, embodying class and refinement, while adding a touch of sophistication to your overall look. |
| 7 | Riding Crop | Unleash your dominant side with the presence of a riding crop, symbolizing Mr. Grey's authoritative persona and adding a hint of intrigue to your ensemble. |
| 8 | Luxury Masquerade Mask | Introduce an air of mystery to Mr. Grey's style by incorporating a sleek black masquerade mask, embodying sophistication and allure. |
Anastasia Steele Costume
| # | Item | Description |
| --- | --- | --- |
| 1 | Silver Gown | Find an elegant silver gown, preferably crafted from luxurious satin material, to exude timeless beauty. |
| 2 | Ostrich Feather Cape | Elevate your ensemble with a graceful grayish cape adorned with delicate ostrich feathers, adding an air of sophistication to your attire. |
| 3 | Silver High Heels | Step into the spotlight with a pair of silver high heels, ensuring your every stride exudes confidence and allure. |
| 4 | Silver Evening Clutch | Accessorize your ensemble with a glamorous silver evening clutch, adding a touch of elegance to your overall look. |
| 5 | Silver Lace Masquerade Mask | Complete your ensemble with a silver lace masquerade mask, adding an element of mystery and allure to your appearance. |
| 6 | Gag Ball | Enhance your playful side by wearing a gag ball, which can be worn around your neck as a fashionable accessory. |
| 7 | Handcuff Prop | Add a touch of intrigue to your ensemble with a handcuff prop, embracing your adventurous and daring spirit. |
Christian Grey and Anastasia Steele Overview
Christian Grey and Anastasia Steele are the main characters in the popular "Fifty Shades" book series by E.L. James. Their relationship forms the core of the story, which revolves around themes of romance, desire, and power dynamics.
Christian Grey is a wealthy and successful entrepreneur who exudes confidence and control. He is known for his striking looks, charisma, and dominant personality. Christian has a troubled past and engages in BDSM (Bondage, Discipline, Dominance, Submission, Sadism, and Masochism) relationships. He is drawn to Anastasia Steele and becomes enamored with her innocence and independent spirit.
Anastasia Steele is a young and inexperienced college student who meets Christian when she interviews him for a school project. She is initially intrigued by his enigmatic nature and is soon captivated by his intense desire for her. Anastasia is depicted as intelligent, compassionate, and strong-willed. Throughout the series, she undergoes a journey of self-discovery and explores her own desires and boundaries.
Their relationship is characterized by a complex dynamic, as Christian introduces Anastasia to the world of BDSM. While initially hesitant, Anastasia becomes increasingly willing to explore her own desires and experiences personal growth through her interactions with Christian. Their story delves into themes of trust, personal boundaries, and the power of love.
Christian Grey and Anastasia Steele's relationship has captured the imagination of readers worldwide, sparking both intrigue and controversy due to its explicit content and portrayal of BDSM dynamics. Their complex and passionate journey serves as the foundation for the "Fifty Shades" series.
Check out more movie costume ideas here.