Welcome to the enchanting guide that will unlock the secrets of transforming yourself into the resilient and enigmatic character, Will Byers. If you're a devoted fan of the critically acclaimed series "Stranger Things" and yearn to embody the essence of this courageous character, you've come to the right place. In this comprehensive guide, we will lead you through a step-by-step journey of creating an authentic Will Byers costume, capturing his unique style, and stepping into the extraordinary world of the Upside Down. Prepare to delve into the mysterious town of Hawkins, Indiana, and embark on an unforgettable adventure with your very own Will Byers costume.
Will Byers Costume – Stranger Things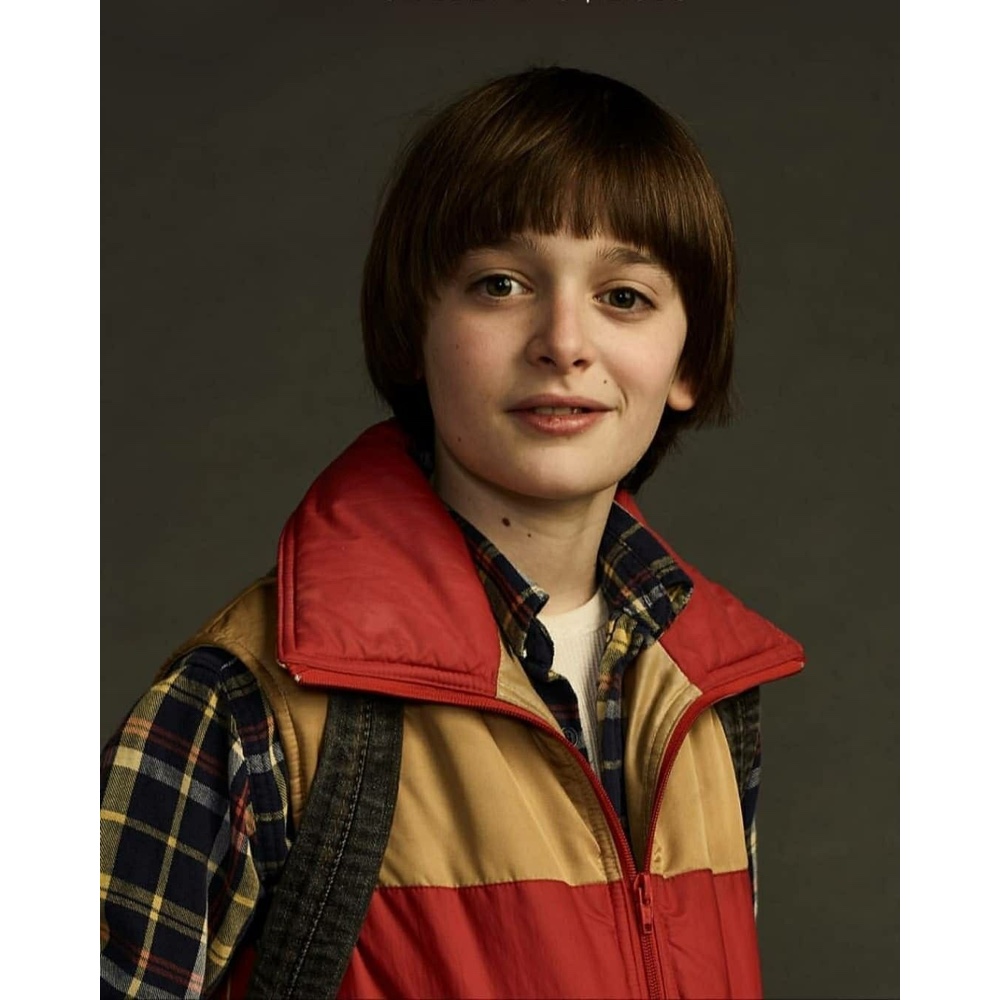 | # | Item | Description |
| --- | --- | --- |
| 1 | Bubble jacket vest | Add a pop of vibrant color to your outfit with this bright red bubble jacket vest. It's a stylish and versatile piece that can be worn for various occasions, providing both warmth and fashion-forward flair. The perfect addition to your wardrobe. |
| 2 | button-down full sleeved shirt | Elevate your style with this blue and yellow plaid flannel button-down full-sleeved shirt. Inspired by the fashion of Will Byers, this shirt adds a touch of retro charm to any outfit. Perfect for casual occasions or layering during cooler seasons. |
| 3 | White, long-sleeved thermal t-shirt | Stay comfortable and warm with this white, long-sleeved thermal t-shirt, perfect for layering underneath the button-down shirt. The thermal fabric provides insulation while ensuring breathability, making it an essential piece for colder days. |
| 4 | plain faded jeans | Get that casual and relaxed look with these light blue, straight plain faded jeans. They are a versatile choice that can be easily paired with various tops, offering comfort and style all day long. |
| 5 | Sneakers | Step out in style with these Converse Men's Chuck Taylor All Star Seasonal Ox sneakers. Whether you're exploring Hawkins or hanging out with friends, these classic sneakers will provide comfort and a timeless appeal to your footwear collection. |
| 6 | Wig | Complete your transformation with this 60's Mod Shag Costume Wig. Recreate the iconic hairstyle inspired by the '60s era, adding a touch of retro charm to your overall look. Perfect for costume parties, cosplay, or themed events. |
Will Byers Overview
Will Byers, portrayed by the talented Noah Schnapp, is a central figure in the thrilling story of "Stranger Things." As the soft-spoken and resilient friend, Will possesses a remarkable strength that shines through even in the face of unimaginable challenges. Known for his profound connection to the Upside Down, Will's character symbolizes resilience, bravery, and the enduring power of friendship. His journey unfolds as he battles supernatural forces and fights to maintain his sense of self in the face of darkness. Will Byers encapsulates the spirit of determination and unwavering loyalty that embodies the heart of "Stranger Things."
Check out more TV show costume ideas here.