Welcome to the ultimate guide for crafting an extraordinary Mike Wheeler costume. If you're a dedicated fan of the beloved Netflix series "Stranger Things" and aspire to embody the role of the charismatic and determined character, you're about to embark on an exciting journey. In this comprehensive guide, we will take you through the step-by-step process of recreating Mike Wheeler's iconic style, capturing the essence of his character and immersing yourself in the nostalgic world of the '80s. Get ready to transport yourself to the small town of Hawkins, Indiana, and become a part of the "Stranger Things" universe with an incredible Mike Wheeler costume.
Mike Wheeler Costume – Stranger Things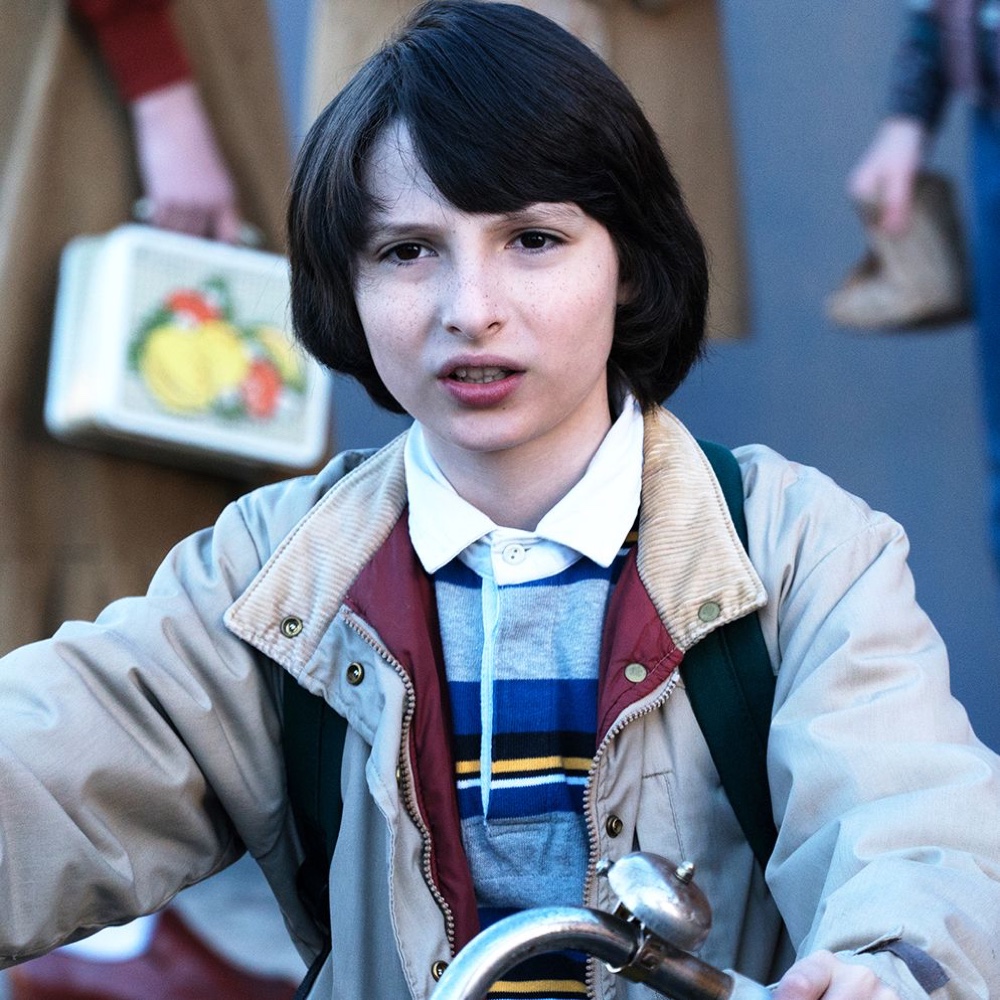 | # | Item | Description |
| --- | --- | --- |
| 1 | A horizontally striped, collared, long sleeve golf shirt | The stylish golf shirt that Mike Wheeler wears during the show comes with a unique design of horizontal stripes. Its comfortable and elegant appearance makes it a versatile choice for various occasions. The colors of the shirt may vary, just like Mike wears different kinds throughout the series. |
| 2 | Casual, green colored long pants | Step into the comfort and style with these trendy green long pants. They are made from stretchable, high-quality fabric that ensures a perfect fit. Mike's fashion sense shines with these casual yet fashionable pants. The material options include denim and other fabrics, but not Corduroy. The colors of the pants may vary, adding some variety to your wardrobe. |
| 3 | Windbreaker Style Jacket | Embrace the outdoors in style with this khaki-colored, lightweight windbreaker jacket. Perfect for cooler days, this jacket adds a touch of adventure to your wardrobe, inspired by Mike Wheeler's iconic look. Its design combines both functionality and fashion, making it a must-have item for any fashion-forward individual. |
| 4 | White Puma shoes | Step into the classic and timeless style with these white Puma shoes featuring stylish black stripes. These shoes add a sporty and retro touch to any outfit, just like the ones worn by Mike Wheeler. Perfect for casual wear and easy to pair with various clothing choices, these shoes are a fantastic addition to your shoe collection. |
| 5 | Backpack | Carry your essentials in style with this green and worn backpack. Inspired by Mike's adventurous spirit, this backpack is both functional and fashionable. Its muted green color adds a touch of uniqueness, and the worn appearance gives it a vintage charm. Ideal for school, work, or outdoor adventures. |
| 6 | Black Calculator Style Watch | Add a touch of nostalgia to your wrist with this black calculator-style watch. Inspired by the '80s, this watch features a sleek design with grey and red buttons, reminiscent of the gadgets used by Mike Wheeler. Its vintage appeal and functional timekeeping make it a unique accessory that complements any outfit. |
| 7 | Messy Hair Wig | Complete your Mike Wheeler look with this optional dark brown messy hair wig. If you want to fully embody the character's iconic hairstyle, this wig is a fantastic choice. The natural-looking hair and messy style replicate Mike's youthful charm, adding an extra level of authenticity to your costume. |
Mike Wheeler Overview
Mike Wheeler, portrayed by the talented Finn Wolfhard, serves as the heart and leader of the group of friends in "Stranger Things." With his unwavering loyalty, intelligence, and courage, Mike takes charge in their thrilling adventures. Known for his resourcefulness and strong moral compass, Mike is always willing to risk everything to protect his friends and unravel the mysteries of the Upside Down. His character showcases a unique blend of bravery, vulnerability, and an enduring belief in the power of friendship.
Check out more TV show costume ideas here.