Welcome to "Unleash Your Inner Andy Dwyer: A Guide to Creating the Perfect Costume"! In this guide, we will embark on an adventure through the whimsical world of one of the most lovable and carefree characters, Andy Dwyer. Whether you're a fan of the hit TV show "Parks and Recreation," preparing for a costume party, or simply want to embrace Andy's free-spirited nature, this guide is here to help you bring his unique style to life. Get ready to dive into the world of fun, music, and unexpected adventures as we explore the key elements to crafting an unforgettable Andy Dwyer costume.
Andy Dwyer Costume – Parks and Recreation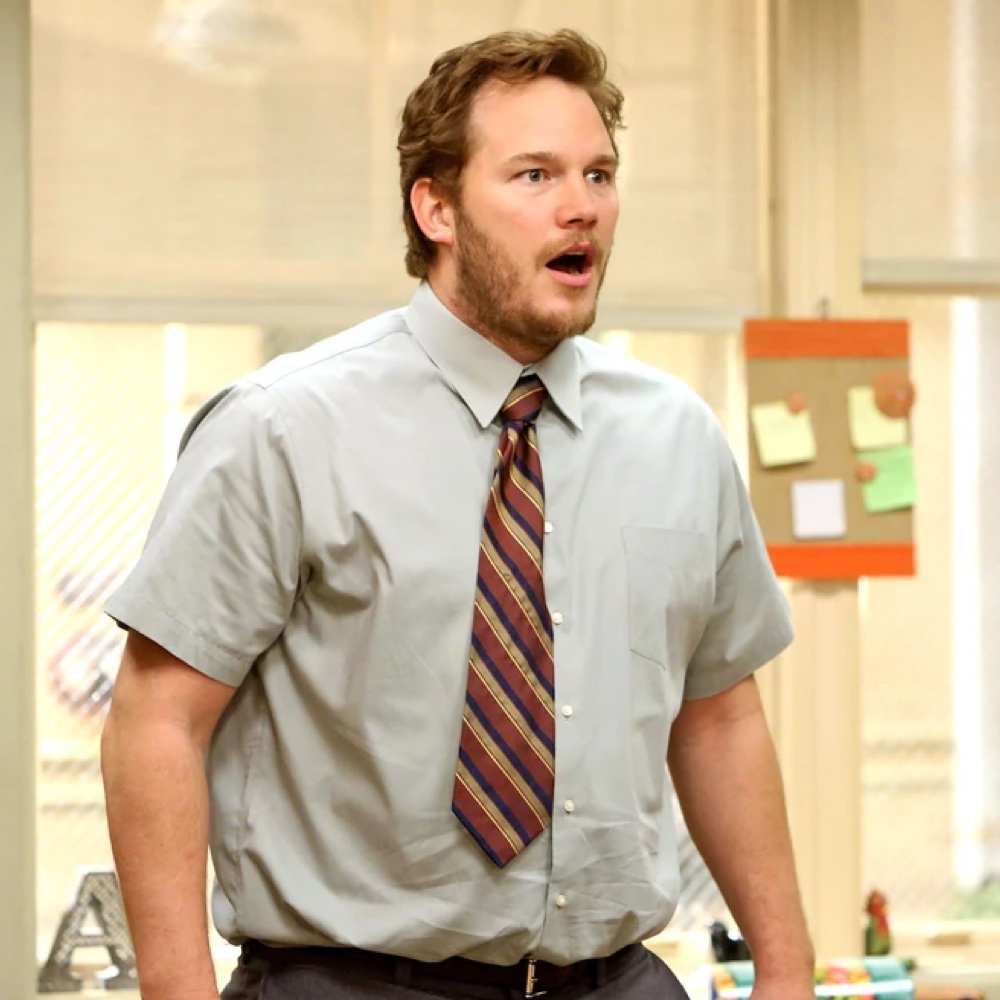 | # | Item | Description |
| --- | --- | --- |
| 1 | Red Raglan Tee | Step into the shoes of Andy, a lovable but immature guy, with this Red Raglan Tee. Embrace his youthful style and showcase your laid-back attitude. The red color adds a vibrant touch to your outfit, making you stand out in any crowd. Pair it with your favorite bottoms for a casual and carefree look. |
| 2 | White Bandages | Recreate Andy's hilarious accident from the first episode of Parks and Recreation with these White Bandages. Wrap them around your legs to simulate full leg casts, adding a touch of comedy to your costume. These bandages provide a comfortable alternative to actual casts, allowing you to move around freely while still capturing Andy's signature style. |
| 3 | Grey Towel | Channel Andy's infamous bottomless look with this Grey Towel. Emulate his carefree and slightly eccentric personality as you drape this towel around your waist. The grey color adds a subtle yet distinctive element to your costume, capturing Andy's unique sense of style. Let the towel be your modesty shield and embrace the comical essence of the character. |
| 4 | Grey Shorts | Avoid the discomfort of walking around in only your underwear by opting for these Grey Shorts. These shorts perfectly match the shade of the towel, allowing you to maintain the essence of Andy's unique fashion style while ensuring both your comfort and decency. The versatile grey color makes these shorts easy to pair with various tops and complete your Andy-inspired ensemble. |
| 5 | Acoustic Guitar | Show off your musical side with this Acoustic Guitar, just like Andy, the aspiring musician and songwriter. This guitar represents Andy's passion for music and serves as his most cherished possession. Strum the strings and let the melodies flow, bringing out your inner troubadour while paying homage to the lovable character from Parks and Recreation. |
Andy Dwyer Overview
Andy Dwyer, brilliantly portrayed by Chris Pratt, is a character known for his infectious enthusiasm, laid-back attitude, and hilarious antics. As a lovable slacker and aspiring rockstar, Andy brings a sense of spontaneity and joy to every scene he's in.
When it comes to fashion, Andy's style can be described as effortlessly cool and casual. He favors a relaxed and carefree look, often seen in graphic tees, worn-in jeans, and comfortable sneakers. Andy's wardrobe is a reflection of his carefree personality and love for all things music-related.
Band t-shirts are a staple in Andy's wardrobe, showcasing his eclectic taste in music and his passion for rock and roll. He also sports flannel shirts, hoodies, and plaid patterns, which add a touch of ruggedness to his ensemble. Andy's outfits are a mix of vintage and contemporary pieces, reflecting his nostalgic and laid-back vibe.
To complete his signature look, Andy often dons accessories such as beanies, wristbands, and necklaces that add a touch of individuality to his outfits. His hair is unkempt, often styled in a shaggy manner, contributing to his carefree and rockstar image.
Andy's fashion choices reflect his genuine and unpretentious personality. He embraces a style that allows him to move freely, play his guitar, and seize every opportunity for fun and adventure. Andy's fashion sense captures his love for music, his playful nature, and his ability to find joy in the simplest of things.
By immersing yourself in Andy Dwyer's style, you'll not only create an impressive costume but also embody the spirit of a carefree, music-loving, and hilarious character. So, let's dive into the details and unleash your inner Andy Dwyer as we explore the various elements and tips to help you create an authentic and unforgettable Andy Dwyer costume. Get ready to rock the party and let your carefree spirit shine!
Check out more TV show costume ideas here.