Prepare to embark on a nostalgic journey into the world of "Peanuts" as we delve into the creation of a classic Charlie Brown's Ghost costume. This DIY guide will help you bring to life a beloved and iconic moment from Charles M. Schulz's timeless comic strip. Whether you're gearing up for Halloween or simply aiming to spread some "Peanuts" charm, this guide will show you how to create a memorable and endearing costume that pays homage to the unforgettable character of Charlie Brown.
Charlie Brown's Ghost Costume – Peanuts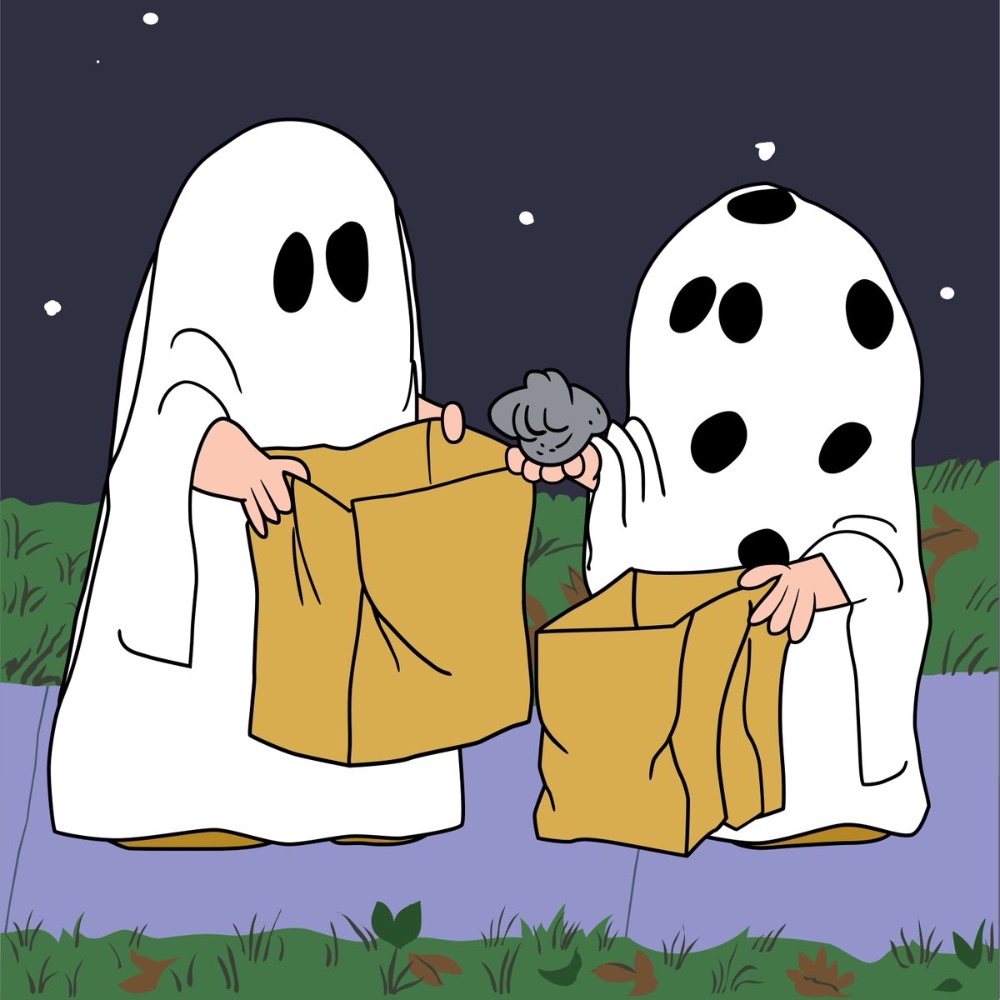 | # | Item | Description |
| --- | --- | --- |
| 1 | White Fabric | Create the classic ghostly appearance with a plain white fabric that can drape you from head to toe for a spooky look. |
| 2 | Black Paper Roll | Instead of actual holes, cut eerie black circles from this paper roll and attach them all over your white fabric for a ghostly effect. |
| 3 | Brown Paper Bag | Carry along a brown paper bag to mimic Charlie Brown's iconic trick-or-treating bag. |
| 4 | Black Sharpie | Use a black sharpie to inscribe Charlie Brown's memorable line on the paper bag: "I got a rock." |
| 5 | Fake Rock | Instead of a real rock, employ this fake one as a secret stash for candies or treats to surprise fellow Halloween enthusiasts. |
Charlie Brown's Ghost Overview
Charlie Brown is the central character in Charles M. Schulz's world-famous comic strip, "Peanuts." He's known for his iconic personality, characterized by his kind-hearted nature, eternal optimism, and resilience in the face of life's challenges. Charlie Brown is often seen sporting his signature yellow and black zigzag-striped shirt.
In the Halloween-themed "Peanuts" comic strips, Charlie Brown finds himself facing the perennial problem of finding the perfect Halloween costume. However, his endearing innocence and honesty lead him to choose the simplest and most iconic costume of all—a white sheet with two holes for eyes, transforming him into a ghost. His sincere approach to Halloween captures the hearts of readers and viewers alike.
Charlie Brown's Ghost costume embodies the essence of his character—humble, unpretentious, and full of heart. Despite its simplicity, this costume is instantly recognizable and cherished for its enduring appeal. Charlie Brown's unwavering belief in the spirit of Halloween, despite his costume misadventures, makes him a character that continues to resonate with audiences of all ages.
By crafting a Charlie Brown's Ghost costume, you not only pay homage to this endearing character but also celebrate the timeless message that sometimes the simplest things in life bring the most joy. This guide will walk you through the steps to create a costume that embodies the spirit of "Peanuts" and brings a smile to the faces of those who recognize and appreciate the classic charm of Charlie Brown.
Check out more Peanuts costume ideas here.