Welcome to our comprehensive guide on creating a captivating costume inspired by the enigmatic and gothic character, Lydia Deetz! In this guide, we will delve into the world of Lydia Deetz, the intriguing and darkly stylish character from the beloved film "Beetlejuice." Whether you're preparing for a costume party, a cosplay event, or simply want to embrace the unique allure of this character, we're here to help you bring Lydia Deetz to life. Get ready to embark on a journey of self-expression and creativity as we explore the intricacies of crafting an unforgettable Lydia Deetz costume.
Lydia Deetz Costume – Beetlejuice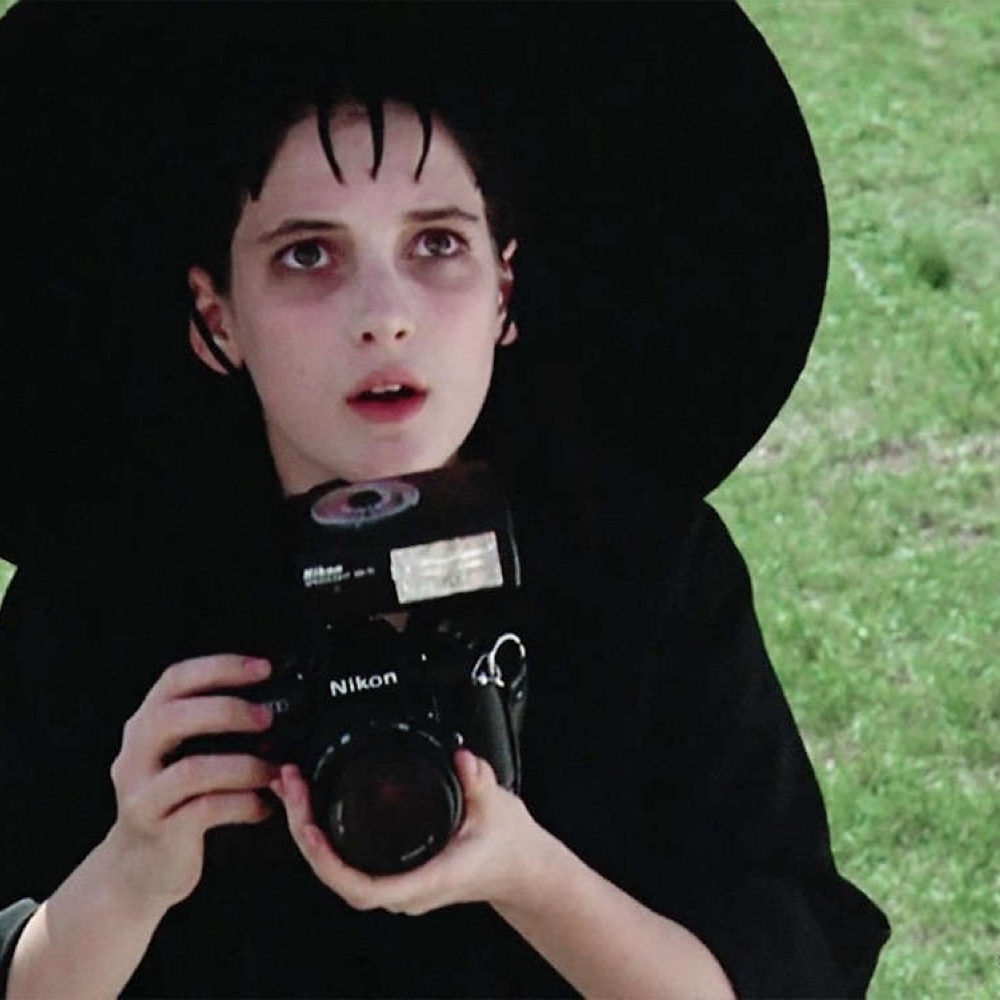 | # | Item | Description |
| --- | --- | --- |
| 1 | Black dress | A black dress is a staple in Lydia's wardrobe. Opt for a simple yet elegant design that reflects her modest yet stylish sense of fashion. |
| 2 | Black tights | Complete your look with a pair of black tights, adding a touch of sophistication to your Lydia Deetz-inspired ensemble. |
| 3 | Blazer, black | Embrace the '80s fashion with a black blazer reminiscent of Lydia's iconic style. This versatile piece adds an extra layer of charm and refinement. |
| 4 | Hat, large, black | Elevate your outfit with a large black hat, an eccentric accessory that captures Lydia's quirky and mysterious persona. |
| 5 | Lace veil, black | Add a touch of drama to your costume by draping a black lace veil over your hat, creating an enchanting and gothic aesthetic. |
| 6 | Boots, black, pointy toe | Step into Lydia's shoes with a pair of black, vintage-looking boots featuring pointy toes, lending an edgy and goth-inspired vibe to your attire. |
| 7 | Choker, mesh | Channel Lydia's minimalist accessorizing by adorning your neck with a mesh choker or a delicate necklace, adding a touch of elegance to your overall look. |
| 8 | Film camera | Emulate Lydia's passion for photography by carrying a film camera with you. Capture moments and embrace her artistic spirit with every click. |
| 9 | Camera strap, dark | Secure your camera with a dark-colored strap, allowing you to carry it effortlessly just like Lydia does in her adventures. |
| 10 | Handbook For The Recently Deceased | Unravel the mysteries of the afterlife with the "Handbook For The Recently Deceased," a fascinating read that adds an element of intrigue to your costume. |
Lydia Deetz Overview
Lydia Deetz is a fascinating character who embodies a blend of gothic aesthetics, teenage angst, and a deep connection to the supernatural. She is known for her hauntingly beautiful appearance, with her flowing black hair, pale complexion, and unique fashion sense. Lydia is a character who is often misunderstood, finding solace in the macabre and the realm of the afterlife. With her iconic black attire, dark makeup, and a hint of melancholy in her demeanor, Lydia Deetz exudes an aura of mystery and complexity. As you embark on creating your Lydia Deetz costume, prepare to embrace her individuality, tap into your own dark side, and showcase the captivating essence of this iconic character from "Beetlejuice."
Check out more movie costume ideas here.