Prepare to get delightfully messy and step into the world of "Peanuts" with our DIY guide on making a Pig-Pen costume. If you're a fan of Charles M. Schulz's beloved comic strip and animated series, you'll know that Pig-Pen is one of the most endearing characters. Despite the perpetual cloud of dust that surrounds him, he's got a heart of gold and a carefree spirit that's hard not to love. Whether it's Halloween, a themed party, or just a desire to bring a classic character to life, this guide will help you transform into the lovable Pig-Pen.
Pig-Pen Costume – Peanuts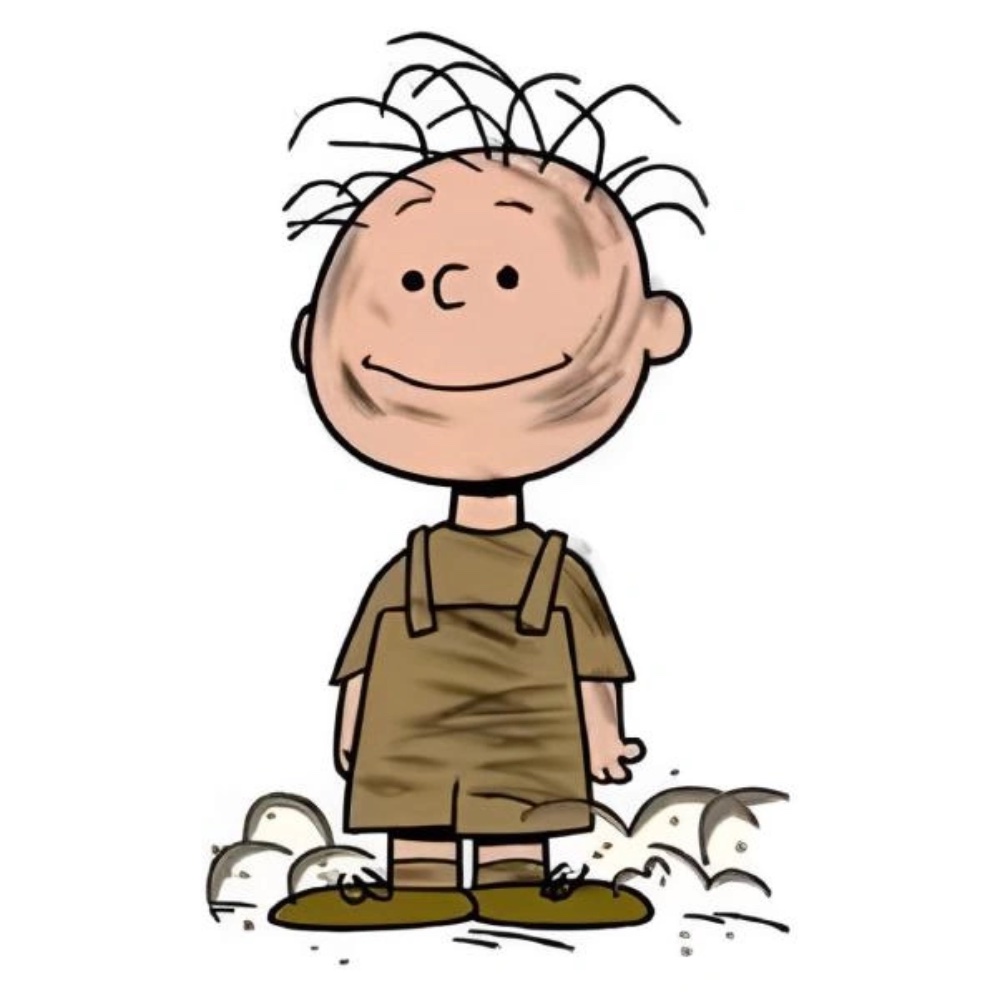 | # | Item | Description |
| --- | --- | --- |
| 1 | Light Green Shirt | Emulate Pigpen's distinctive style with a light green shirt. His shirt color can vary, but this one captures his essence. |
| 2 | Brown Overalls | Pigpen's signature attire includes his trusty brown overalls, no matter how soiled they may be. |
| 3 | Brown Shoes | Complete your Pigpen look with a pair of brown shoes, helping you blend in with his perpetually dusty appearance. |
| 4 | Fake Dirt | Ensure you're authentically 'dirty' just like Pigpen by using fake dirt or makeup to achieve his iconic grubby look. |
| 5 | Stuffing for Crafts | Add a whimsical touch to your costume by using stuffing to create 'clouds of dirt' around your feet as you walk, capturing Pigpen's essence. |
Pig-Pen Overview
Pig-Pen is a beloved character in Charles M. Schulz's "Peanuts" comic strip and its various adaptations. He's easily recognizable by the ever-present cloud of dust and dirt that envelops him wherever he goes. Despite his perpetually messy appearance, Pig-Pen is one of the most good-natured and carefree members of the "Peanuts" gang.
This young character embodies the idea that appearances can be deceiving. Underneath the layer of grime, Pig-Pen is a thoughtful and friendly child. He doesn't seem to mind his dirty surroundings and often imparts pearls of wisdom to his friends with a nonchalant attitude that makes him endearing.
Pig-Pen's unique appearance and carefree demeanor have made him a favorite among fans of "Peanuts." His costume is a fun and instantly recognizable choice for anyone looking to pay homage to this classic character. Dressing up as Pig-Pen allows you to embrace the joyful messiness of life and reminds us all that sometimes, it's okay to let loose and enjoy the moment, dust and all.
In this DIY guide, we'll walk you through the steps to create a Pig-Pen costume that captures the essence of this lovable character. Whether you're young or young at heart, embodying Pig-Pen for a special occasion is sure to bring smiles and nostalgia to those who appreciate the timeless charm of "Peanuts." So, let's get started on crafting a costume that celebrates the carefree spirit of Pig-Pen!
Check out more Peanuts costume ideas here.