Welcome to our comprehensive guide on putting together a Pokémon Go Trainer costumer, the iconic characters from the popular mobile game, Pokémon Go. Pokémon Go Trainers are adventurers, explorers, and Pokémon enthusiasts who embark on a real-world quest to capture, battle, and collect Pokémon. Whether you're preparing for a Pokémon-themed event, a convention, or simply wish to embody the spirit of a Pokémon Trainer, our guide will lead you through the steps to bring this exciting character to life with precision and authenticity.
Pokemon Go Trainer Costume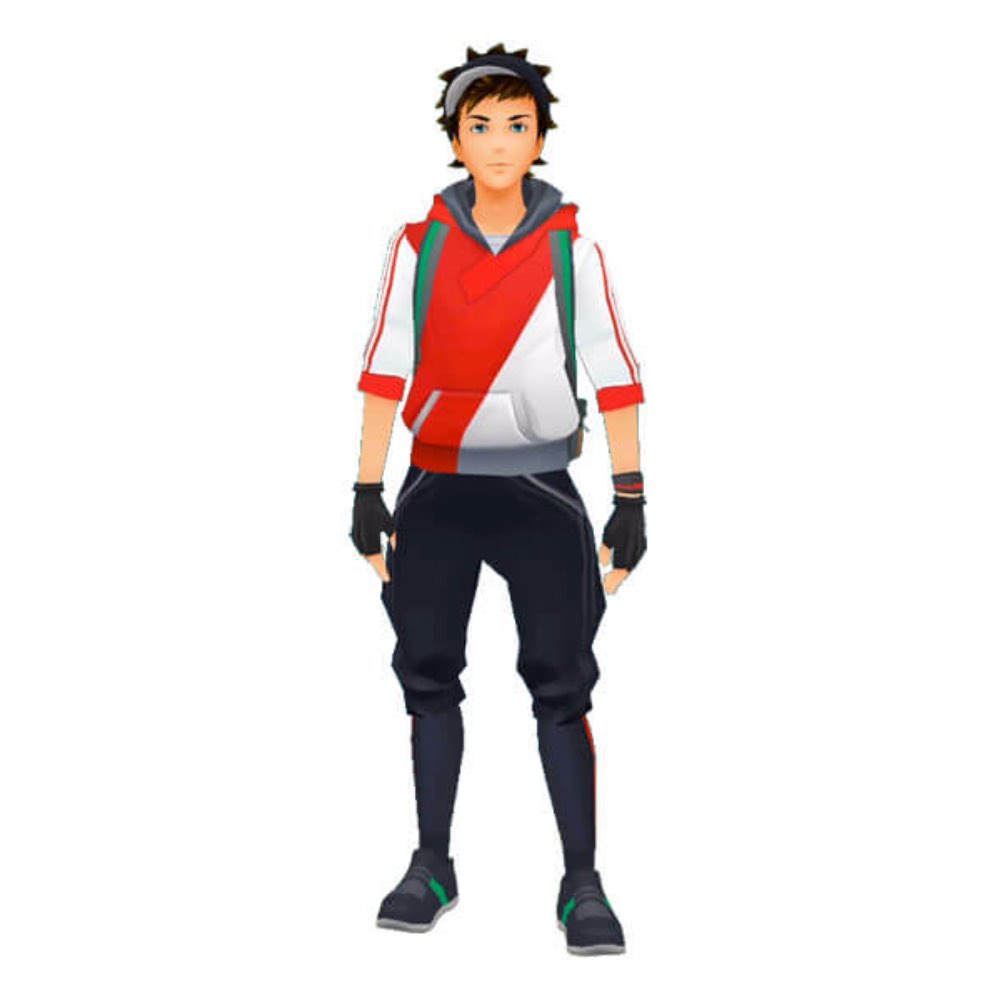 | | |
| --- | --- |
| Red Team Valor Visor Hat | The red visor hat is a signature accessory of Team Valor, representing the passion, strength, and determination of this team. |
| Red Team Valor Hoodie | The red hoodie displays the Team Valor emblem and colors, allowing you to proudly showcase your allegiance to this team. |
| Red Team Valor Backpack | The Team Valor backpack completes your Trainer's look, making it clear that you belong to this competitive and passionate team. |
| Yellow Team Instinct Visor Hat | The yellow visor hat is emblematic of Team Instinct, symbolizing their belief in the strength of Pokémon intuition and trust in their instincts. |
| Yellow Team Instinct Hoodie | The yellow hoodie features the Team Instinct logo and colors, highlighting your affiliation with this team of dedicated Trainers. |
| Yellow Team Instinct Backpack | Carrying the Team Instinct backpack reinforces your identity as a Trainer who values the bond between Pokémon and humans. |
| Blue Team Mystic Visor Hat | The blue visor hat signifies Team Mystic's focus on logic, wisdom, and the pursuit of knowledge in the Pokémon world. |
| Blue Team Mystic Hoodie | Wearing the blue hoodie with the Team Mystic emblem demonstrates your commitment to scientific research and discovery. |
| Pokeball Ball | A Pokeball is an iconic accessory for all Pokémon Trainers, regardless of their team affiliation. It's an essential item for capturing and carrying Pokémon. |
| Black Fingerless Tactical Gloves | Fingerless gloves provide a practical and stylish element to your Trainer costume, ensuring comfort during gameplay. |
| Black Fleece Sweatpants | Comfortable black sweatpants are perfect for long adventures in search of Pokémon and add a sporty touch to your look. |
| Black Knee-High Soccer Socks | Knee-high socks complete the Trainer's outfit and offer protection and warmth during outdoor adventures. |
| Black Jogger Sneakers | Black sneakers are essential for comfort and mobility while exploring different terrains and environments in search of Pokémon. |
Pokemon Go Trainer Overview
Name: Pokémon Go Trainer
Origin: Pokémon Go (2016)
First Appearance: Pokémon Go (2016)
Background: The Pokémon Go Trainer is a player character in the mobile game Pokémon Go. These Trainers are ordinary people who take on the role of Pokémon Trainers and set out on a real-world adventure to discover, catch, and train Pokémon. They explore their surroundings, visit PokéStops, and engage in battles with other Trainers in pursuit of becoming the ultimate Pokémon Master.
Appearance: The appearance of a Pokémon Go Trainer can be highly customizable, allowing players to choose their avatar's gender, clothing, and accessories. Trainers are often seen wearing sporty and practical outfits, reflecting their active lifestyle of searching for Pokémon in various terrains and environments.
Personality: The personality of a Pokémon Go Trainer is shaped by the player controlling them. Trainers are typically portrayed as enthusiastic, determined, and passionate about Pokémon. They share a deep bond with their virtual companions and are always eager to catch 'em all.
Role in the Game: In Pokémon Go, the Trainer is the player's in-game avatar. Players customize their Trainer's appearance and set out on a journey to complete their Pokédex, battle in Gyms, participate in Raid Battles, and collaborate with other Trainers during special events. Trainers are at the heart of the game's immersive experience.
Community Impact: Pokémon Go Trainers have become symbols of the game's global phenomenon. They bring together players of all ages and backgrounds, fostering a sense of community and exploration. Pokémon Go has encouraged outdoor activity, social interaction, and a shared love for Pokémon among millions of players worldwide.
Now that you have a deeper understanding of the Pokémon Go Trainer character, it's time to embark on the journey of recreating this iconic figure through your cosplay. In the following sections, we will guide you through the costume and accessories creation process, ensuring that you capture the essence of a Pokémon Go Trainer with precision and authenticity. Let's get started!
Check out more Pokémon costume ideas.