Welcome to our comprehensive guide on creating a Professor Magnolia from the Pokémon Sword and Shield costume, a prominent character from the Pokémon Sword and Shield games. Professor Magnolia, known for her wisdom, expertise in researching Dynamax phenomena, and her role as the Galar Region's Pokémon Professor, has made a significant impact on the Pokémon world. Whether you're preparing for a convention, a Pokémon-themed event, or simply wish to embody the spirit of this esteemed researcher, our guide will lead you through the steps to bring Professor Magnolia to life with precision and authenticity.
Professor Magnolia from Pokemon Sword and Shield Costume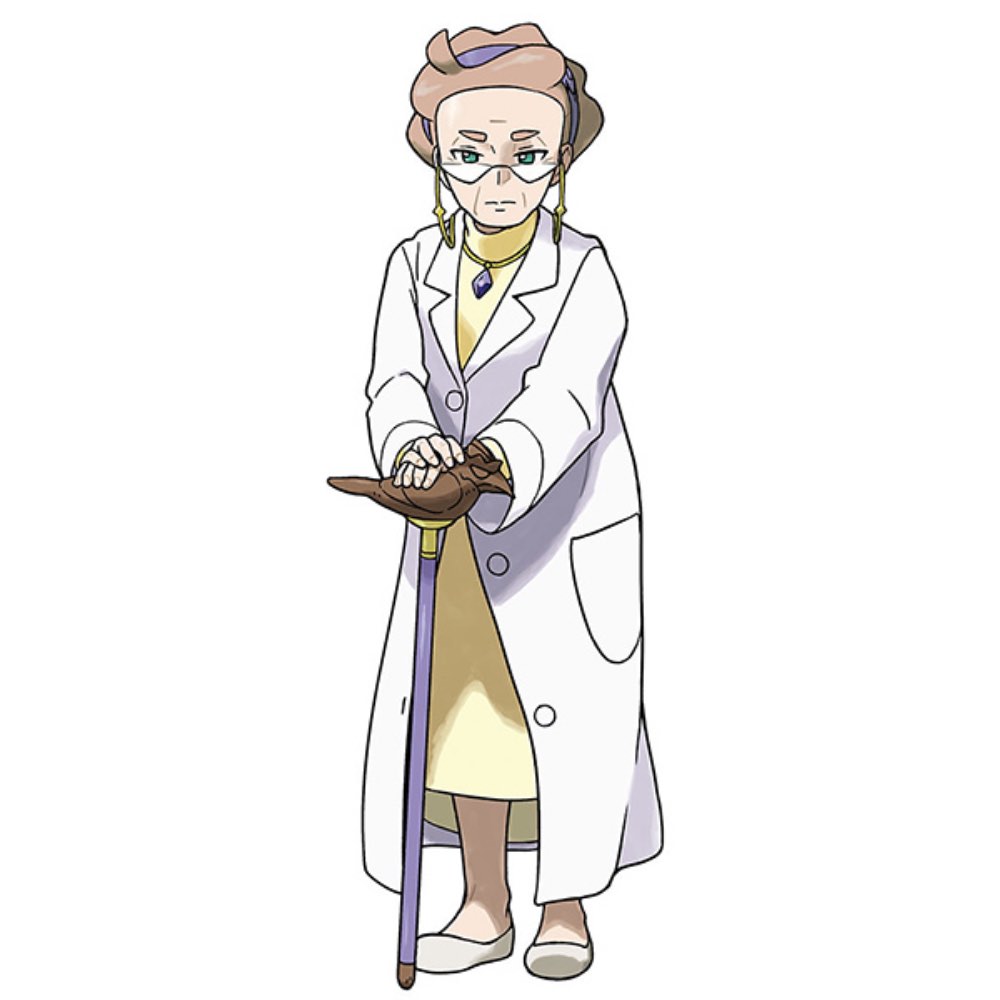 | | |
| --- | --- |
| Light Purple Hair Band | The light purple hair band serves as a key accessory to replicate Professor Magnolia's hairstyle. It helps secure your hair and captures the character's distinctive look. |
| Triangle Reading Glasses | Professor Magnolia is often seen wearing reading glasses, and the triangle-shaped frames match her unique eyewear. These glasses are a defining element of her appearance and character. |
| Gold Eyeglass Necklace Chain | The gold eyeglass necklace chain is used to suspend the reading glasses around your neck, allowing you to easily put them on or take them off. It adds an extra touch of authenticity to the costume. |
| Gold Chain Necklace with Amethyst Gem Pendant | Professor Magnolia is known for her elegant and sophisticated style. The gold chain necklace with an amethyst gem pendant complements her look and adds a touch of refinement. |
| Long White Lab Coat | The long white lab coat is a fundamental part of Professor Magnolia's attire. It represents her role as a Pokémon researcher and professor. It should be worn over the rest of the outfit to capture the character's essence. |
| Canary Yellow Turtleneck | The canary yellow turtleneck serves as the base layer of the costume, providing the character's signature pop of color and completing the overall look. |
| Marigold Yellow A-Line Skirt | The marigold yellow A-line skirt matches the character's color palette and adds a touch of femininity to the costume, adhering to Professor Magnolia's style. |
| White Loafer Shoes | White loafers are the appropriate footwear for this costume. They are comfortable and practical for a researcher like Professor Magnolia. |
| Wooden Walking Stick with Golden Peacock Bird Handle | The wooden walking stick with a golden peacock bird handle is a unique prop that adds to the character's regal and scholarly appearance. It's a distinguishing accessory associated with Professor Magnolia. |
| Lilac Spray Paint | Lilac spray paint is required to color the lab coat's collar and cuffs, accurately matching the character's outfit. |
| Chestnut Brown Spray Paint | Chestnut brown spray paint is used to recreate the character's hairstyle, ensuring that your wig perfectly matches Professor Magnolia's hair color. |
Professor Magnolia from Pokemon Sword and Shield Overview
Name: Professor Magnolia
Origin: Pokémon Sword and Shield
First Appearance: Pokémon Sword and Shield (2019)
Background: Professor Magnolia is a distinguished Pokémon researcher and the Pokémon Professor of the Galar Region, the setting of Pokémon Sword and Shield. Her research primarily focuses on Dynamax phenomena, a unique aspect of Galar's Pokémon battles. She is well-respected for her contributions to the field and her role in guiding young Trainers on their journeys.
Appearance: Professor Magnolia is typically depicted as an elderly woman with a regal and scholarly appearance. She wears a long, purple gown with a white collar and cuffs, along with a matching, wide-brimmed hat adorned with a golden Galar emblem. Her outfit exudes an air of wisdom and authority, reflecting her position as a Pokémon Professor.
Personality: Professor Magnolia is characterized by her vast knowledge, calm demeanor, and caring nature. She serves as a mentor and guide to Trainers, offering valuable insights into Pokémon and Dynamaxing. Her nurturing personality and dedication to her research make her a beloved figure in the Galar Region.
Role in the Games: In Pokémon Sword and Shield, Professor Magnolia plays a central role as the Pokémon Professor who provides aspiring Trainers with their first Pokémon. Throughout the game, players encounter her wisdom and expertise as they navigate the challenges of Galar and uncover the mysteries of Dynamaxing.
Community Impact: Professor Magnolia's character has left a significant impression on Pokémon fans, both for her role as a mentor and her unique style. She represents the spirit of exploration, discovery, and lifelong learning that defines the Pokémon franchise.
Now that you have a deeper understanding of Professor Magnolia's character, it's time to embark on the journey of recreating her iconic appearance through your cosplay. In the following sections, we will guide you through the costume and accessories creation process, ensuring that you capture Professor Magnolia's essence with precision and authenticity. Let's get started!
Check out more Pokémon costume ideas.