Welcome to our comprehensive guide on making a Sonia from Pokemon Sword and Shield costume, a popular character from the Pokémon Sword and Shield games. Sonia, known for her intelligence, passion for research, and her role as the Galar Region's assistant Pokémon Professor, has captured the hearts of Pokémon fans worldwide. Whether you're preparing for a convention, a Pokémon-themed event, or simply wish to embody the spirit of this brilliant researcher, our guide will lead you through the steps to bring Sonia to life with precision and authenticity.
Sonia from Pokemon Sword and Shield Costume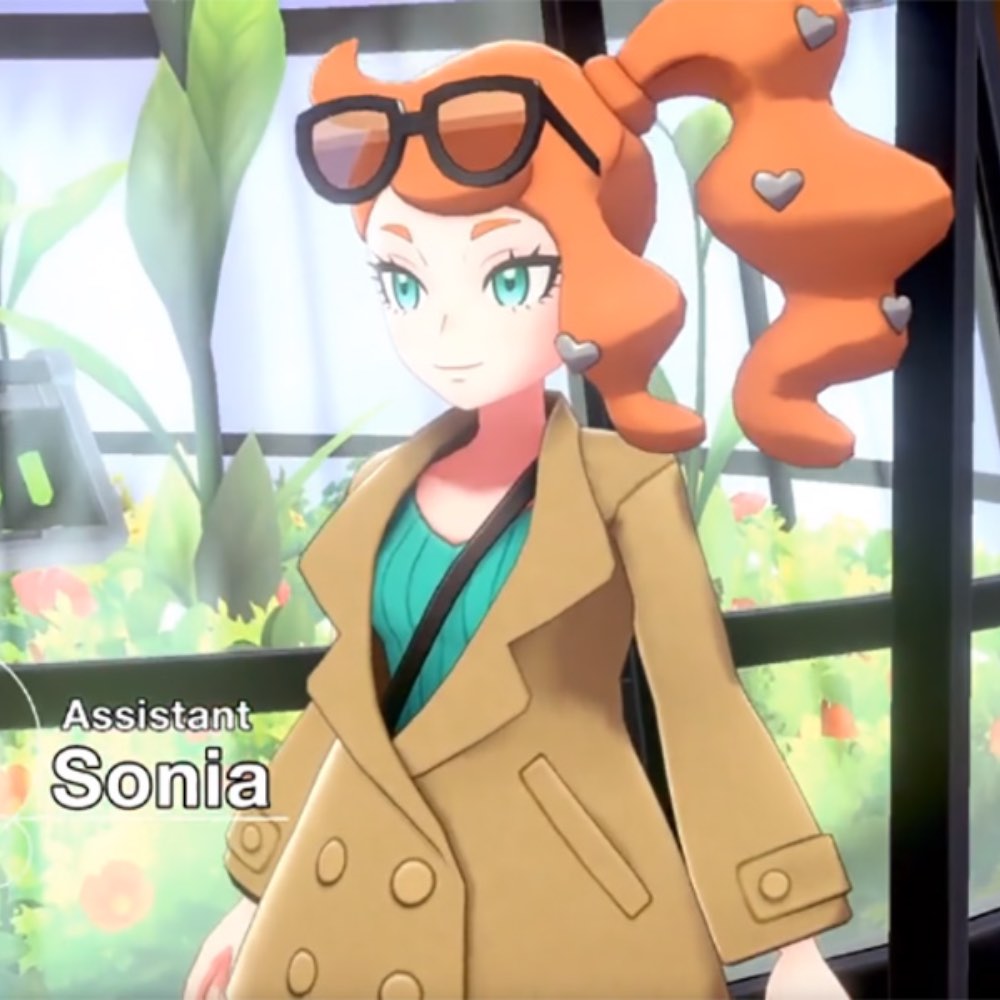 | | |
| --- | --- |
| Ginger Orange Long Wig | Sonia's distinctive ginger orange hair is a defining feature of her appearance. The long wig is crucial for accurately replicating her hairstyle. |
| Thick Black Sunglasses with Orange Lenses | Sonia is often seen wearing stylish sunglasses with orange lenses. These sunglasses complete her look and add a touch of sophistication to the costume. |
| Short Khaki Double-Breasted Trench Coat | The short khaki trench coat is a central part of Sonia's outfit. It reflects her practical yet fashionable style and is an iconic piece of her costume. |
| Green V-Neck Shirt | The green V-neck shirt matches the character's color palette and is worn underneath the trench coat. It adds a pop of color to the costume. |
| White Leggings | White leggings serve as the base layer for the costume, providing comfort and flexibility while adhering to Sonia's style. |
| Green Rubber Rain Boots | The green rubber rain boots are functional footwear that Sonia often wears during her fieldwork. They are both practical and true to her character. |
| White Wooden Mini Heart Discs | These wooden heart discs are used as accessories on Sonia's coat. They add a charming and personalized touch to the costume. |
| Round Black Cross-Body Purse | Sonia carries a cross-body purse in the game, making it an essential accessory to replicate her on-the-go style. It's both fashionable and practical. |
| Scorbunny Plush | Sonia's connection to Pokémon is central to her character. Including a Scorbunny plush, one of the starter Pokémon from the Galar Region, highlights her passion for Pokémon and adds a playful element to the costume. |
| Green Nail Polish | Green nail polish is a small but important detail that adds authenticity to the costume. It matches the character's color scheme and enhances the overall look. |
| Large Black Leather Fashion Cuff Wristwatch | Sonia is often seen wearing a stylish wristwatch. The large black leather cuff wristwatch is a distinctive accessory that captures her fashion sense. |
Sonia from Pokemon Sword and Shield Overview
Name: Sonia
Origin: Pokémon Sword and Shield
First Appearance: Pokémon Sword and Shield (2019)
Background: Sonia is a prominent character in the Galar Region, the setting of Pokémon Sword and Shield. She is the granddaughter of Professor Magnolia and serves as her research assistant. Sonia shares her grandmother's passion for Pokémon research and is known for her expertise in Galar's history and lore.
Appearance: Sonia is typically depicted as a young woman with a scholarly yet stylish appearance. She wears a white lab coat over a red turtleneck, along with a black skirt and knee-high brown boots. Her ensemble exudes a blend of intelligence and practicality, reflecting her dual roles as a researcher and adventurer.
Personality: Sonia is characterized by her inquisitive nature, kindness, and strong sense of responsibility. She is deeply committed to her research and cares deeply about Pokémon and the history of the Galar Region. Her cheerful and friendly personality has endeared her to both Trainers and fans alike.
Role in the Games: In Pokémon Sword and Shield, Sonia plays a significant role as the assistant Pokémon Professor who provides valuable guidance to the player. She also conducts research on the Legendary Pokémon Zacian and Zamazenta. Throughout the game, players encounter her wisdom and enthusiasm as they embark on their journey through Galar.
Community Impact: Sonia's character has made a lasting impression on Pokémon fans, not only for her role in the games but also for her relatable and approachable personality. She embodies the spirit of exploration, curiosity, and mentorship that defines the Pokémon franchise.
Now that you have a deeper understanding of Sonia's character, it's time to embark on the journey of recreating her iconic appearance through your cosplay. In the following sections, we will guide you through the costume and accessories creation process, ensuring that you capture Sonia's essence with precision and authenticity. Let's get started!
Check out more Pokémon costume ideas.