Welcome to our comprehensive guide on crafting a stunning Arwen costume. Arwen, the ethereal elven princess from J.R.R. Tolkien's "The Lord of the Rings," has enchanted audiences with her grace, beauty, and bravery. As one of the iconic characters from the epic fantasy saga, Arwen's timeless style and regal presence have become an inspiration for many. In this guide, we will explore the essential elements of Arwen's enchanting attire, providing you with the inspiration and guidance to bring this elven princess to life.
Arwen Costume – The Lord of the Rings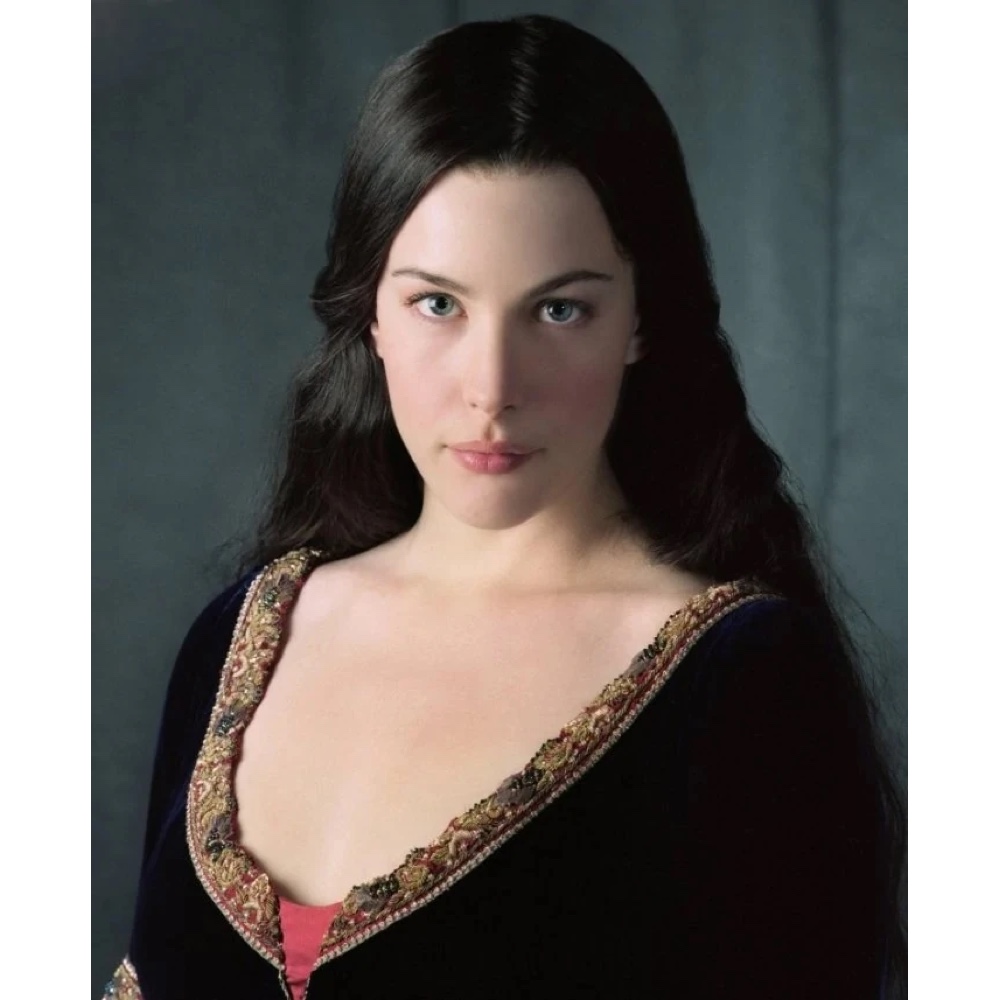 | # | Item | Description |
| --- | --- | --- |
| 1 | Emerald Enchantment Gown | Step into the ethereal beauty of Arwen's green gown, worn during her visit to Minas Tirith following Aragorn's coronation. The gown emanates an enchanting aura with its soft, verdant hue. |
| 2 | Elven Ear Prosthetics | Immerse yourself in the elven realm by adorning these delicately pointed prosthetic ears. These elven ears will transport you into Arwen's world with their ethereal charm. |
| 3 | Evenstar Pendant | Embrace the symbol of love and devotion with Arwen's iconic Evenstar necklace. Just like Arwen, accentuate your elven beauty by adding a touch of elegance with a silver tiara adorning your brow. |
| 4 | Mystic Hooded Cape | Emulate Arwen's grace and elegance by donning a long hooded cape, reminiscent of her adventurous rides through the lands. Let this cape envelop you in a sense of mystique and wanderlust. |
| 5 | Flowing Brunette Tresses | Capture the essence of Arwen's captivating allure with a long, flowing brunette wig. Style it into an elegant half-up, half-down hairdo to complete the enchanting transformation. |
Arwen Overview
Arwen Undómiel, daughter of Elrond, is a prominent character in the world of Middle-earth. As a noble elf princess, Arwen possesses an otherworldly beauty and an aura of elegance. Her wardrobe reflects her elven heritage, combining intricate detailing with flowing and ethereal fabrics. Arwen is often seen in exquisite elven gowns, adorned with delicate embroidery, flowing sleeves, and a graceful silhouette. Her color palette leans towards shades of white, silver, and pale blue, symbolizing her connection to the moon and stars. Arwen's accessories include ornate necklaces, tiaras, and elven brooches, which add a touch of enchantment to her ensemble. Her hair is typically styled in long, loose waves, further enhancing her ethereal allure. As you embark on creating your Arwen costume, embrace her timeless beauty and capture the essence of elven grace with intricate details, flowing fabrics, and a touch of magic.
Check out more movie costume ideas here.