Prepare to unleash your inner mischief-maker as we guide you through the creation of a Bowser Jr. costume! If you've ever been captivated by the antics and cunning of Bowser's youngest and most tenacious offspring, you're in for an exciting adventure. Whether you're gearing up for a cosplay event, Halloween, or simply want to pay tribute to this iconic character from the Mario universe, this guide will walk you through every step to help you become the sly and memorable Bowser Jr.
Bowser Jr Costume – Super Mario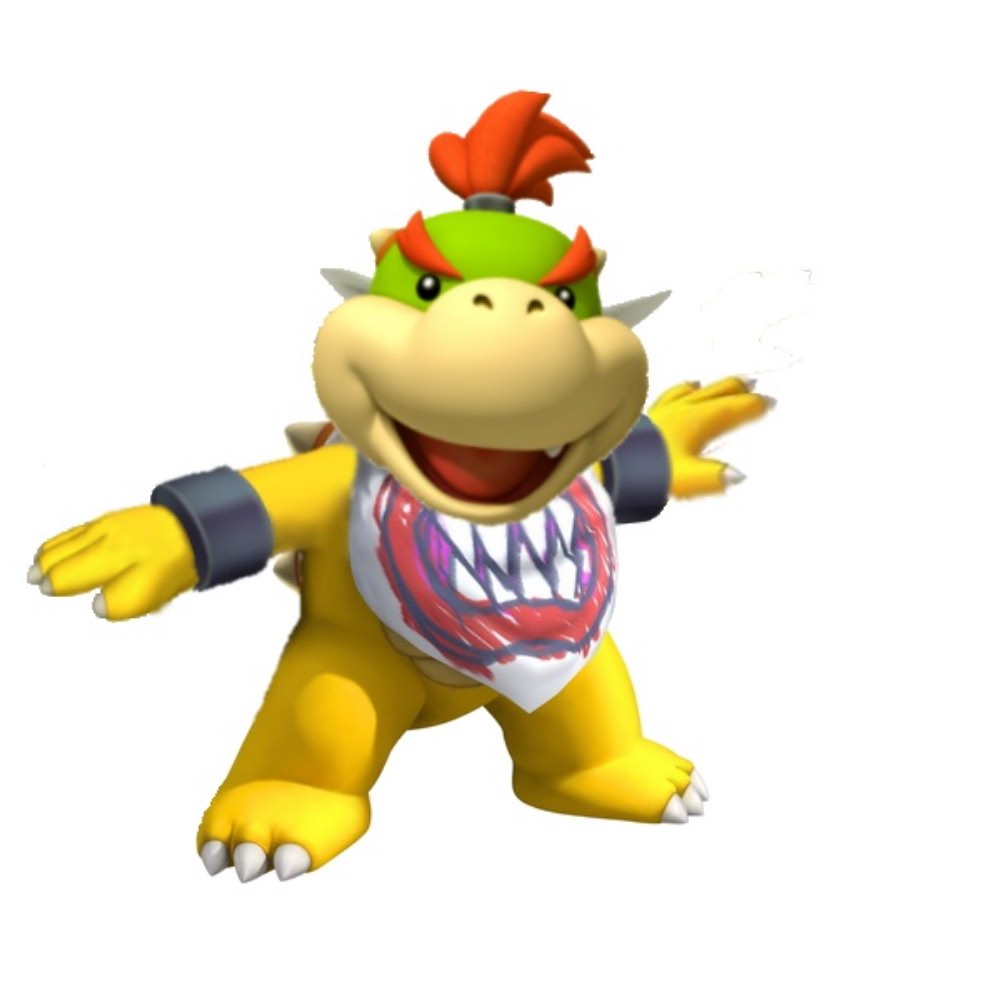 | | |
| --- | --- |
| Yellow Bodysuit | The yellow bodysuit serves as the foundation of Bowser Jr.'s outfit, replicating his reptilian skin and providing the essential coloration. |
| Black Cuffs (Buy 2) | The black cuffs represent Bowser Jr.'s wristbands and leg bands, which are essential components of his attire, adding authenticity to the costume. |
| White Cloth for Bib | The white cloth is used to create Bowser Jr.'s bib, which features a drawn-on mouth, mimicking his iconic appearance. |
| Fabric Markers | Fabric markers are necessary for drawing the mouth and other facial features on Bowser Jr.'s bib, ensuring accuracy in capturing the character's look. |
| Bowser Feet | Bowser Jr.'s unique footwear, resembling Bowser's feet, adds a distinctive touch to the costume, reflecting his family ties. |
| Bowser Shell | The Bowser shell is a significant component, as it completes Bowser Jr.'s appearance, symbolizing his relation to Bowser and his role as a mischievous Koopaling. |
| Spikes | Spikes are attached to the shell, replicating Bowser Jr.'s menacing appearance and adding a touch of authenticity to the costume. |
| Wig | The wig imitates Bowser Jr.'s signature hairstyle, featuring a tuft of hair that matches his father's look, helping to capture the character's identity. |
Bowser Jr Overview
Bowser Jr. is a prominent character in the Mario universe, known for his loyalty to his father, King Bowser, and his mischievous and determined personality. Here's a brief overview of the character:
1. Tenacious and Mischievous: Bowser Jr. is characterized by his determination and cunning. He often engages in various schemes to assist his father in capturing Princess Peach or thwarting Mario's efforts.
2. Distinctive Appearance: Bowser Jr.'s appearance includes a pair of blue overalls, a white T-shirt with a drawn-on mouth, a green-shelled Koopa Clown Car, and a handkerchief tied around his neck. His unique style sets him apart in the Mario universe.
3. Strong Father-Son Bond: Bowser Jr. shares a close and loyal relationship with King Bowser, often seeking to impress his father and carry on the family legacy.
4. Varied Roles: Bowser Jr. takes on various roles in different Mario games, from antagonist to playable character, showcasing his versatility and adaptability.
5. Resilient Spirit: Despite facing defeat in numerous encounters with Mario, Bowser Jr. remains determined and resilient, always ready to embark on new adventures.
Creating a Bowser Jr. costume allows you to embody the cunning, mischievous, and distinctive character, bringing his playful spirit to life. Whether you're dressing up for a convention, a costume party, or simply to celebrate the world of Mario, this guide will help you craft an authentic Bowser Jr. costume that captures the essence of this beloved character. So, without further ado, let's begin the journey of creating your very own Bowser Jr. costume!
Check out more Mario costume ideas here.