Welcome to our comprehensive guide on creating a Caulifla costume! If you're a fan of the Dragon Ball series and have always admired Caulifla's bold and powerful style, you're in for an exciting journey. Whether you're gearing up for a cosplay event, costume party, or just want to channel the energy of this dynamic character, this guide will provide you with step-by-step instructions and valuable insights to help you become the Saiyan warrior from Universe 6.
Caulifla Costume – Dragon Ball Z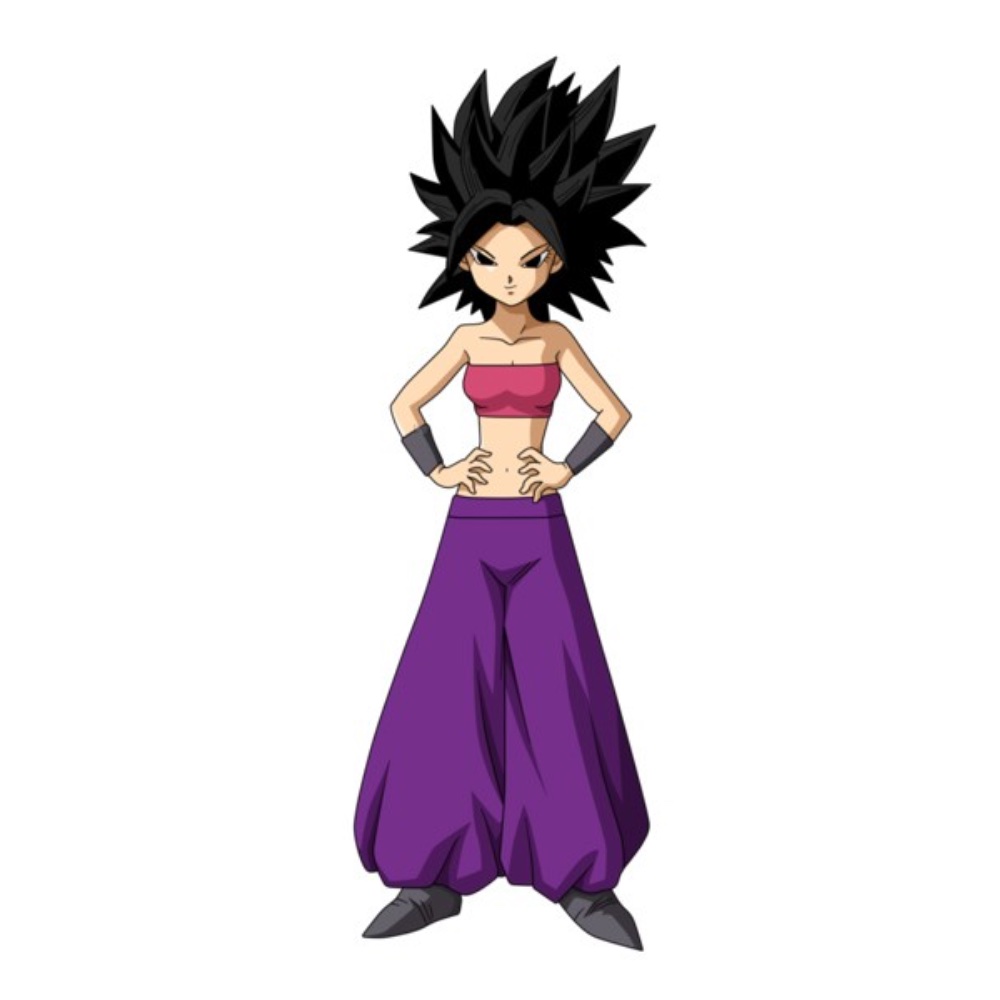 | | |
| --- | --- |
| Black Spiked Wig | The black spiked wig is a crucial component of the Caulifla costume as it replicates her signature hairstyle. Caulifla's hair is distinctively spiked and black, and this wig helps you achieve her look accurately. |
| Black Arm Bands | Black arm bands are worn to mimic Caulifla's arm accessories, which are part of her combat attire. They add authenticity to the costume and contribute to her tough and warrior-like appearance. |
| Purple Crop Top | The purple crop top is the upper part of Caulifla's outfit and represents her Saiyan armor. It captures her bold and martial arts-inspired style, and it's a fundamental element of her costume. |
| Purple Harem Pants | The purple harem pants complete Caulifla's outfit, reflecting her distinct Saiyan attire. These pants not only match her character's color scheme but also provide comfort and ease of movement, suitable for a martial artist like Caulifla. |
| Black Flat Shoes | Black flat shoes are the footwear of choice for the Caulifla costume. They add the finishing touch to her outfit and ensure comfort for a day of cosplaying or dressing up as this formidable Saiyan fighter. |
Caulifla Overview
Caulifla, a formidable fighter in the Dragon Ball universe, is known for her fiery personality, exceptional combat skills, and distinct Saiyan attire. Her costume is both fierce and fashionable, making it an exciting cosplay project. Before we dive into the crafting and assembly of the costume, let's begin by getting acquainted with Caulifla and the elements that define her character.
Caulifla is a fictional character from the Dragon Ball franchise, introduced during the Universe Survival Saga in Dragon Ball Super. Here are some key details about Caulifla:
Background: Caulifla hails from Universe 6, where she is a member of the Saiyan race. She is the younger sister of Renso, the former captain of the Sadala Defense Forces. Caulifla is known for her ambition and desire to become stronger, which leads her on a path of rapid development as a fighter.
Personality: Caulifla possesses a fearless and headstrong personality. She is not one to back down from a challenge and seeks to constantly push her limits in battle. Her determination and confidence are key aspects of her character, which make her a compelling figure in the series.
Appearance: Caulifla sports the traditional Saiyan warrior attire, featuring a greenish-yellow jumpsuit with white armor plates on her chest, shoulders, and boots. She also has distinctive red tights, brown fingerless gloves, and a red headband. Her dark black hair is typically styled in a spiky manner.
Abilities: Caulifla is a remarkable fighter and a quick learner. She possesses the innate Saiyan ability to transform into a Super Saiyan, and she rapidly attains higher forms of this transformation, such as Super Saiyan 2 and Super Saiyan 3, making her one of the most powerful characters in her universe.
Role in the Story: Caulifla plays a crucial role during the Tournament of Power, where she joins forces with her Universe 6 teammates, notably Cabba and Kale, to compete against other universes. Her growth as a fighter and her fierce determination contribute significantly to her team's success.
Check out more TV show costume ideas here.