Venture into the murky waters of the unknown as we embark on a thrilling journey to create an awe-inspiring Gill Man costume. Inspired by the iconic creature from the silver screen, the Gill Man captivates with its mysterious allure and aquatic charm. In this comprehensive guide, we will dive deep into the intricate process of bringing this legendary creature to life. So gather your materials, unleash your creativity, and let's unlock the secrets of the deep as we delve into the art of crafting a Gill Man costume that will leave others mesmerized and intrigued.
Gill Man Costume – Creature from Black Lagoon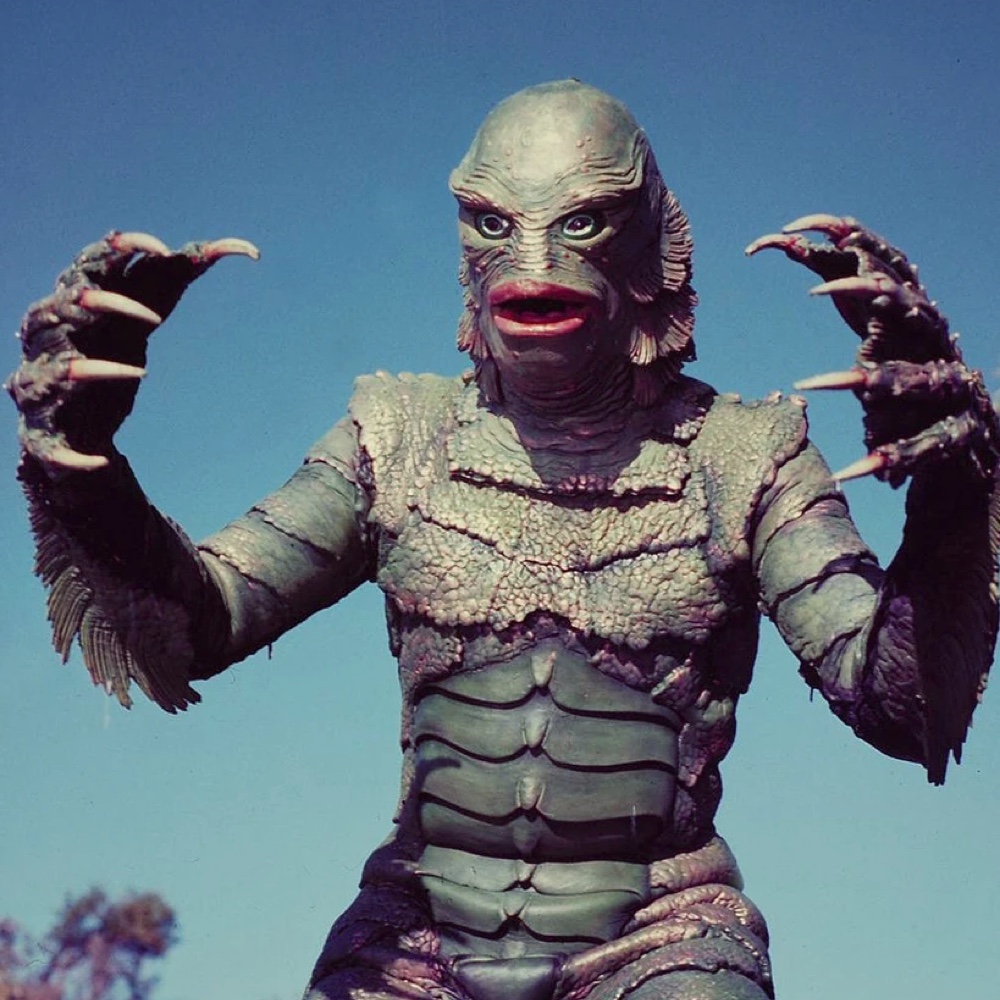 | # | Item | Description |
| --- | --- | --- |
| 1 | Green Shirt | Create a vibrant transformation with this green shirt, ideal for channeling the essence of the mysterious Gill Man. |
| 2 | Green Tights | Add another layer of intrigue with these green tights, perfectly complementing your Gill Man-inspired ensemble. |
| 3 | EVA Foam | Craft Gill Man's distinctive scales by cutting and attaching pieces of EVA foam to your base outfit, capturing the intricate details. |
| 4 | Green Acrylic Paint | Enhance the authenticity of your costume by using various shades of green acrylic paint, bringing your outfit to life with remarkable realism. |
| 5 | Fins | Sport these fins to emulate Gill Man's aquatic features, adding an extra touch of aquatic allure to your ensemble. |
| 6 | Flippers | Complete the transformation by donning these flippers, allowing you to embody the graceful movement of Gill Man in every step. |
| 7 | Mask | Effortlessly assume the guise of Gill Man with this convenient mask, capturing the essence of his enigmatic allure. |
| 8 | Kids Costume Set | Transform your little one into the legendary Creature from the Black Lagoon with this captivating costume set, igniting their imagination. |
| 9 | Costume Set | Save yourself the hassle of DIY by opting for this comprehensive costume set, ensuring a seamless transformation into a classic monster. |
Gill Man Overview
From the black lagoons of our imagination emerges the enigmatic Gill Man, a creature entwined with legends and movie lore. First introduced to audiences in the classic 1954 film "Creature from the Black Lagoon," the Gill Man embodies a fusion of terror and fascination. With its scaly skin, webbed hands, and fin-like features, this amphibious being epitomizes the mysteries that lie beneath the surface of our world. As you delve deeper into the persona of the Gill Man, you become a symbol of the unknown, blending elements of horror and empathy. Crafting a Gill Man costume allows you to channel the creature's captivating aura, exploring the depths of creativity and transforming into a legendary entity that inspires awe and sends shivers down the spines of all who encounter it. So, prepare to immerse yourself in the world of the Gill Man and discover the artistry behind bringing this iconic aquatic creature to life.
Check out more movie costume ideas here.