Prepare to step into the dark and morally complex world of "Castlevania" with our comprehensive guide on creating an authentic Hector from Castlevania costume! Hector, the conflicted and skilled Devil Forgemaster, is a pivotal character in the Netflix animated series, known for his mastery over demons and his internal struggle with his past. If you've ever desired to embody this complex character known for his craftsmanship and vulnerabilities, you're about to embark on a journey into the realm of dark magic and inner turmoil. In this guide, we'll lead you through the steps to craft an impressive Hector costume that captures all the intricate layers of this iconic "Castlevania" character. So, channel your forging abilities, embrace your inner turmoil, and let's delve into the world of Hector!
Hector from Castlevania Costume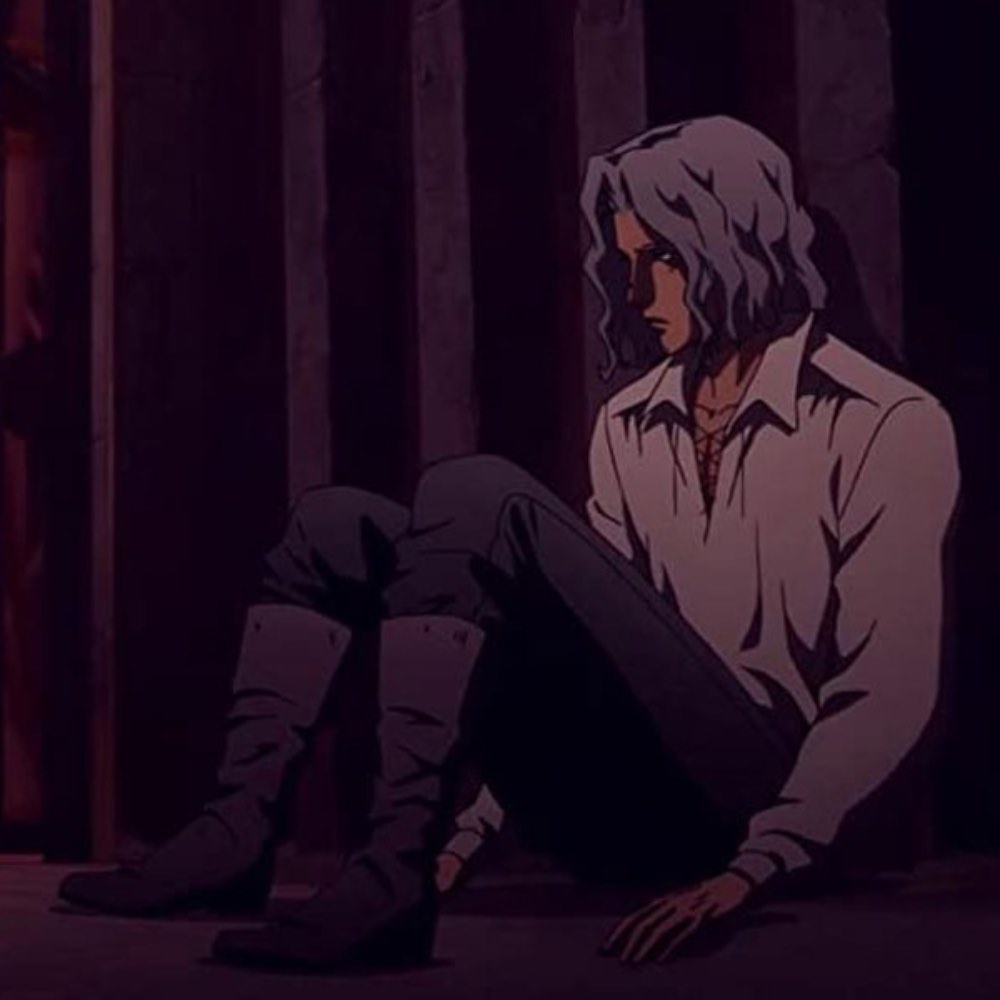 | | |
| --- | --- |
| Silver Mid Length Wig | The silver wig replicates Hector's unique hair color and style, adding an essential feature of his appearance to the costume. |
| White Renaissance V Neck Long Sleeve | The white long-sleeve shirt serves as the base layer of Hector's attire, reflecting his simple yet functional style. |
| Black Renaissance Trousers | The black trousers match Hector's lower garment, providing the character's pants and contributing to the overall appearance. |
| Brown/Red Renaissance Lace Up Loafers | These lace-up loafers mimic Hector's footwear, giving the costume a period-appropriate look and ensuring accuracy. |
| Men's Golden Wedding Band Type Ring | The golden ring is a subtle accessory that represents Hector's past and adds depth to the character's history. |
| Costume Shackles | Shackles serve as a symbolic accessory, highlighting Hector's history of servitude and captivity, a central aspect of his character. |
| Dark Brown Choker Necklace | The choker necklace replicates Hector's distinctive neckwear, enhancing the character's visual authenticity. |
| Leather And Chain Dog Leash | A leather and chain dog leash adds a unique and visually interesting detail, symbolizing Hector's control over his devil-forged creatures. |
Hector from Castlevania Overview
Hector is a central character in the "Castlevania" animated series on Netflix, based on the classic video game franchise. Here's a brief overview of the character:
Devil Forgemaster: Hector is a Devil Forgemaster, a practitioner of dark magic who can summon and control demons. He uses this power to craft devil soldiers for Dracula's army.
Conflict and Redemption: Throughout the series, Hector grapples with his past actions in serving Dracula's dark cause. He seeks redemption and freedom from the malevolent forces that once controlled him.
Skilled Craftsman: Hector possesses exceptional crafting skills, using his knowledge to create intricate devil weapons and creatures. He values the artistry of his work.
Complex Relationships: He forms complex relationships with other characters, including Carmilla, Lenore, and Isaac. These relationships evolve throughout the series, adding depth to his character.
Inner Turmoil: Hector's character is marked by inner turmoil, as he wrestles with guilt, ambition, and the consequences of his actions. His journey is a central focus of the narrative.
Distinguishing Attire: Hector is often seen wearing a dark, hooded cloak and carries a satchel filled with crafting tools, reflecting his role as a Devil Forgemaster.
Struggle for Autonomy: One of Hector's central motivations is his desire for autonomy and freedom from the forces that seek to control him, including his fellow Forgemasters.
As you embark on creating your Hector costume, it's essential to capture the character's complex and conflicted nature, his distinctive attire, and his craftsmanship. With the right costume elements and an understanding of Hector's inner struggle, you'll become the embodiment of this iconic Devil Forgemaster, ready to immerse yourself in the intricate and morally ambiguous world of the "Castlevania" series!
Check out more Castlevania costume ideas.