Welcome to our comprehensive guide on creating an iconic Jack and Rose costume from the timeless film Titanic. Recreate the magic and romance of this classic love story by embodying the characters that captured the hearts of millions. In this guide, we will provide you with step-by-step instructions, helpful tips, and creative ideas to bring Jack and Rose to life. Whether you're attending a costume party, participating in a cosplay event, or simply embracing the Titanic spirit, this guide will help you craft an unforgettable ensemble that pays homage to these unforgettable characters.
This is the perfect fancy dress idea for couples.
Jack and Rose Costume – Titanic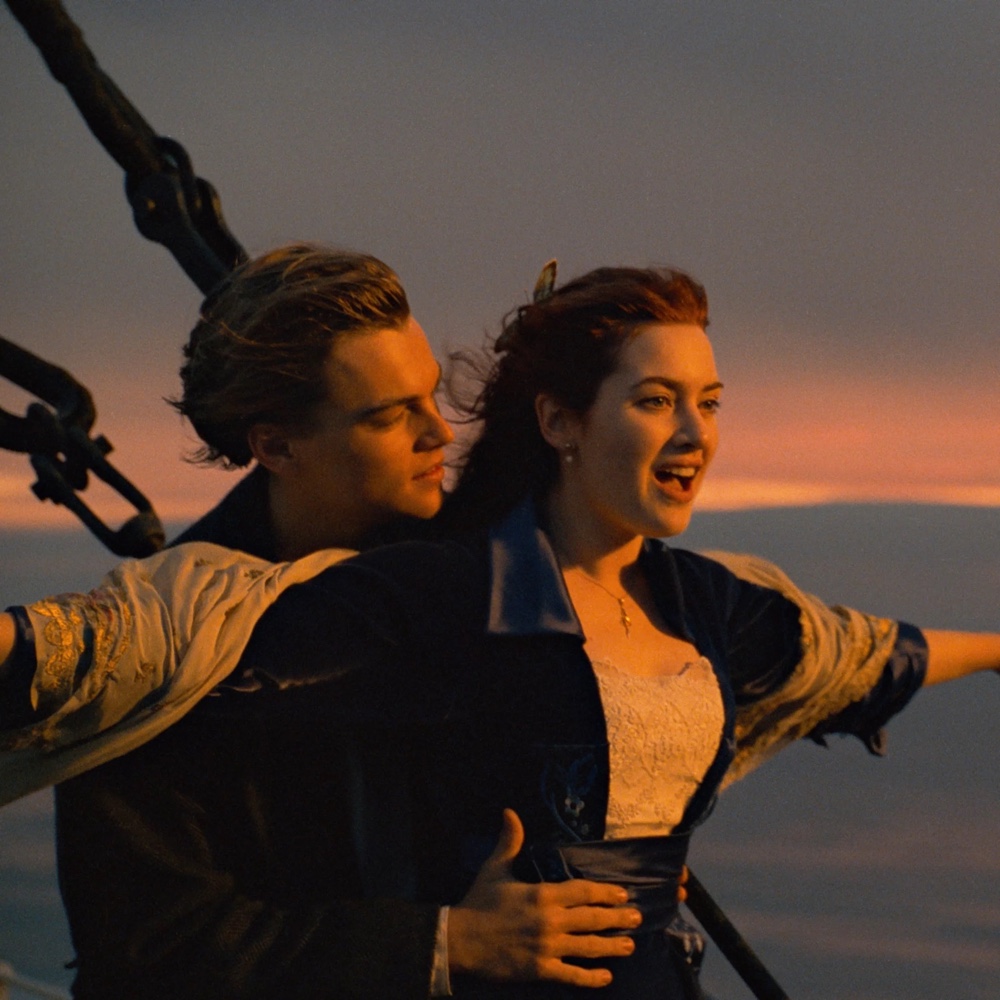 Rose DeWitt Bukater Costume
| # | Item | Description |
| --- | --- | --- |
| 1 | Oversized Black Blazer | Elevate your style with a fashion-forward twist by wearing this oversized black blazer. Its loose fit and notched collar exude an air of sophistication and confidence. |
| 2 | Cap Sleeved Dress | Add a touch of elegance to your ensemble with this timeless cap-sleeved dress. The delicate trim and flattering silhouette make it a versatile choice for any occasion. |
| 3 | Heart of Ocean Necklace | Adorn yourself with the legendary Heart of the Ocean necklace, just like the one worn by Rose. This exquisite piece of jewelry adds a touch of romance and elegance to your look. |
| 4 | Life Vest | Recreate the iconic Titanic scene by wearing a white-painted life vest. Capture the spirit of survival and adventure with this essential accessory. |
| 5 | White Face Paint | Create a stunning and ethereal look with white face paint. Perfect for achieving that shipwrecked and frozen appearance. |
| 6 | Long, Wavy Red Wig | Embrace Rose's iconic hairstyle with this long, wavy red wig. Its vibrant color and flowing locks will surely make you stand out. |
| 7 | Evening Dress Costume | Step into Rose's shoes with this exquisite evening dress costume. Designed to replicate Rose's unforgettable attire, it's a perfect choice for themed parties or special events. |
| 8 | Another Dress | Explore an additional dress option to diversify your Titanic-inspired wardrobe. Find the perfect dress that complements your style and personality. |
Jack Dawson Costume
| # | Item | Description |
| --- | --- | --- |
| 1 | White Tunic | Elevate your style with this fashionable and versatile white tunic. Made from high-quality cotton, it offers both comfort and elegance, making it a perfect choice for various occasions. |
| 2 | Brown Pants | Complete your look with these stylish and well-fitting brown pants. Crafted from durable materials, they provide a perfect balance of comfort and fashion, making them a wardrobe essential. |
| 3 | White Suspenders | Add a touch of sophistication to your outfit with these elegant white suspenders. Designed with both style and functionality in mind, they ensure a secure and fashionable fit for any occasion. |
| 4 | Blonde Wig | Transform yourself into a stunning character with this high-quality blonde wig. Whether you're attending a costume party or a cosplay event, this wig will bring your favorite character to life. |
| 5 | White Face Paint | Create a captivating and otherworldly look with this white face paint. Ideal for special effects makeup or artistic endeavors, it allows you to transform your appearance and express your creativity. |
Jack and Rose Overview
ack and Rose, the protagonists of the Titanic, are indelible symbols of love and adventure. Set against the backdrop of the ill-fated RMS Titanic, their story unfolds as a tale of forbidden romance and ultimate sacrifice. Jack Dawson, a free-spirited artist from the lower class, captures the essence of youthful enthusiasm and a zest for life. His attire reflects his humble origins, showcasing a rugged charm that combines practicality with a touch of bohemian style. Rose DeWitt Bukater, on the other hand, embodies elegance and grace as a young woman trapped in the confines of societal expectations. Her wardrobe exudes opulence and sophistication, highlighting the fashion trends of the early 20th century. As we delve into the intricacies of their costumes, we will explore the key elements and details that make Jack and Rose instantly recognizable, allowing you to immerse yourself in their captivating world.
Remember, the guide will provide more detailed instructions and insights into creating the costumes. Let me know if you would like me to continue with the guide or if there's anything else I can assist you with!
Check out more movie costume ideas here.