Are you looking for a costume idea that celebrates friendship and individuality? Look no further! In this guide, we'll show you how to craft the perfect Peppermint Patty and Marcie costume duo. These beloved characters from the Peanuts comic strip and animated series bring their unique personalities and iconic looks to life. Whether you're planning a Halloween party, a comic convention, or just want to pay homage to these classic characters, we've got you covered.
Peppermint Patty and Marcie Costume – Peanuts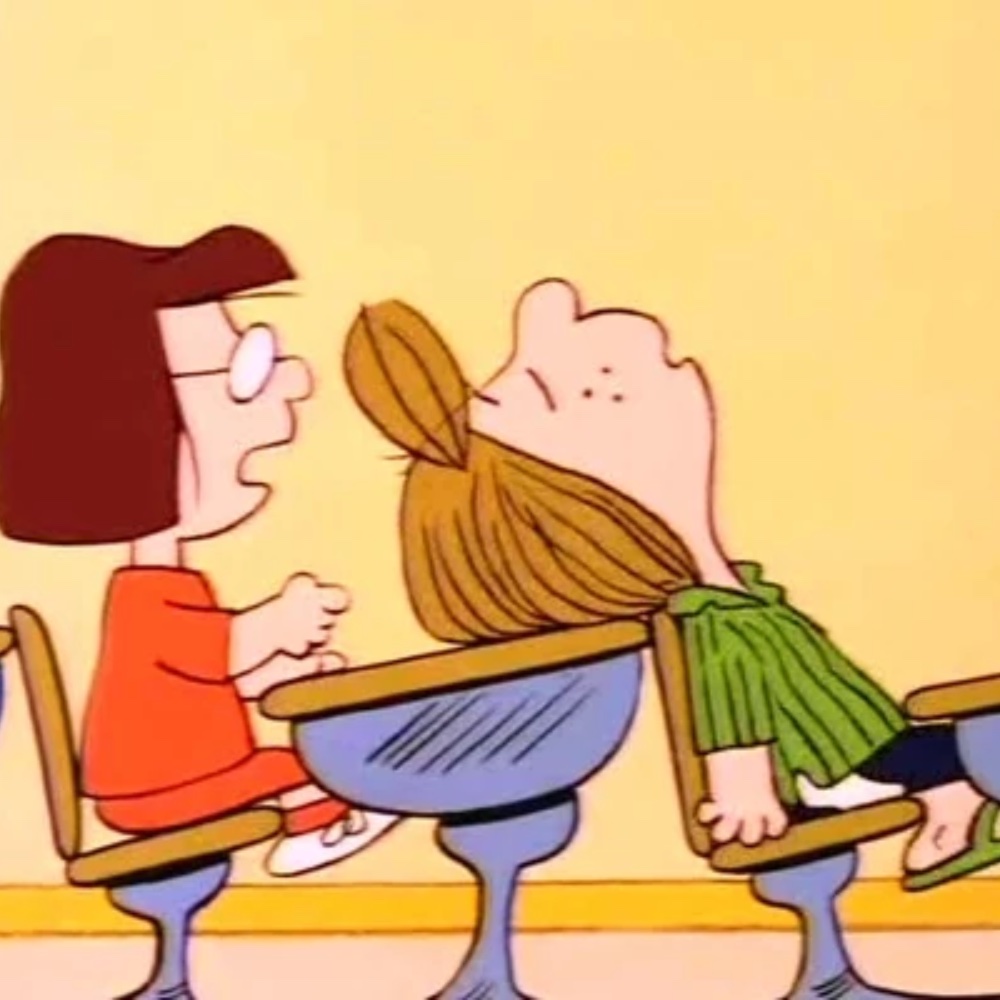 Peppermint Patty Costume
| # | Item | Description |
| --- | --- | --- |
| 1 | Green Striped Polo Shirt | Elevate your costume as Peppermint Patty with this stylish green striped polo shirt that reflects her unique fashion sense. |
| 2 | Dark Blue with White Stripes Soccer Shorts | Show your athletic side just like Peppermint Patty by donning these dark blue soccer shorts with white stripes. |
| 3 | Slip-On Sandals | Stay comfortable and laid-back with these slip-on sandals, just like Peppermint Patty's easygoing style. |
| 4 | Brown Bob Wig | Complete your Peppermint Patty look with this brown bob wig, replicating her signature hairstyle with precision. |
| 5 | Baseball Glove | Complete the Peppermint Patty look by carrying a baseball glove, showcasing your love for sports. |
Marcie Costume
| # | Item | Description |
| --- | --- | --- |
| 1 | Orange Shirt | Dress up as Marcie with this vibrant orange shirt, reflecting her simple yet cheerful style. |
| 2 | Navy Blue Chino Shorts | Elevate your casual look with these navy blue chino shorts, a perfect match for Marcie's smart yet relaxed style. |
| 3 | White Canvas Shoes | Complete your Marcie-inspired outfit with these white canvas shoes, reflecting her preference for simplicity and comfort. |
| 4 | Black Bob Wig | Achieve Marcie's iconic hairstyle with this sleek black bob wig, adding authenticity to your costume. |
| 5 | Round-framed Glasses | Elevate your Marcie look with a pair of round-framed glasses, exuding intelligence and charm. |
| 6 | Orange Ankle Socks | Complement your outfit with a pop of color using these vibrant orange ankle socks, adding a playful touch to your costume. |
| 7 | Math Book | Show your studious side by carrying this math book, just like Marcie, who loves to study. |
Peppermint Patty and Marcie Overview
Peppermint Patty: Peppermint Patty, whose full name is Patricia Reichardt, is a spirited and athletic character known for her love of sports, particularly baseball. With her signature freckles, unruly hair, and a wardrobe that often includes a green t-shirt, shorts, and sandals with socks, Peppermint Patty's appearance is instantly recognizable. She's known for her confident and assertive personality, often addressing adults as "Chuck," which is her nickname for Charlie Brown. Peppermint Patty's no-nonsense attitude, combined with her heart of gold, makes her a cherished figure in the Peanuts universe.
Marcie: Marcie, whose real name is Marcie Johnson, is Peppermint Patty's best friend and a striking contrast to her outgoing companion. Marcie is known for her intelligence, politeness, and her preference for calling Peppermint Patty "Sir" due to her nearsightedness and initial confusion. Her attire typically consists of round glasses, a dress, and ballet flats. Marcie's calm and studious demeanor makes her a perfect foil to Peppermint Patty's energetic personality, and their friendship is one of the endearing aspects of the Peanuts series.
Now that you have an understanding of these beloved characters, let's dive into creating the perfect Peppermint Patty and Marcie costumes that capture their essence and charm.
Check out more Peanuts costume ideas here.