If you're looking to embrace the sophistication and timeless style of Jackie Kennedy, this guide is your go-to resource for crafting an iconic Jackie Kennedy costume. Known for her impeccable fashion sense and refined elegance, Jackie Kennedy continues to inspire fashion enthusiasts around the world.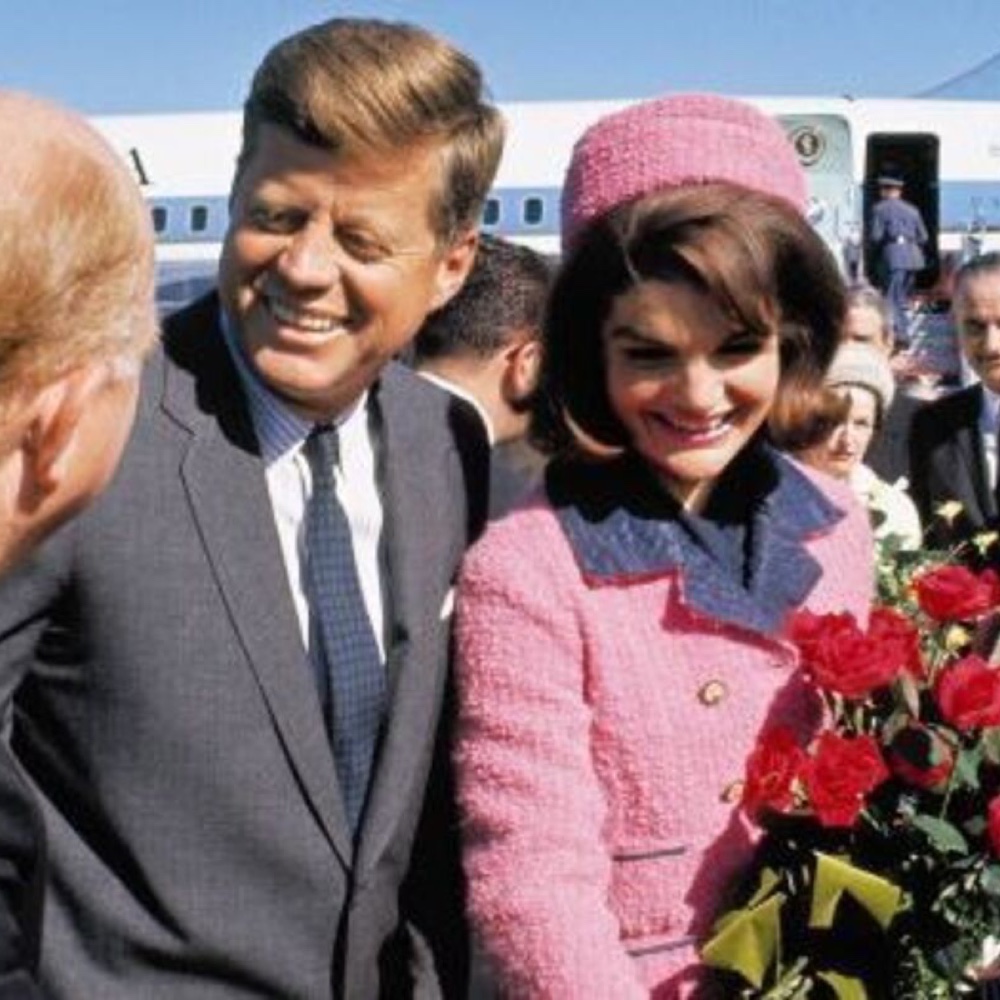 Jackie Kennedy Costume
In this guide, we will take you on a journey through the key elements that define Jackie Kennedy's signature look, helping you recreate her iconic style for your own special occasion or costume event. From her tailored suits to her elegant dresses, we'll explore the essential components that will bring your Jackie Kennedy costume to life.
| # | Item | Description |
| --- | --- | --- |
| 1 | Black Collared shirt | Achieve the sophisticated allure of Jackie Kennedy by wearing a sleek black collared shirt beneath your outfit. |
| 2 | Pink Blazer | Elevate your style with a pink double-breasted blazer, adding a touch of elegance and femininity to your ensemble. |
| 3 | Pink Skirt | Complement the blazer with a charming pink skirt, creating a harmonious and fashionable look inspired by Jackie Kennedy. |
| 4 | Black Heels | Complete the ensemble with a pair of sleek black heels, adding a touch of sophistication and glamour to your overall appearance. |
| 5 | Wig | Capture the essence of Jackie Kennedy's iconic hairstyle with this stunning black wig, emulating her timeless and chic look. |
| 6 | Pillbox Hat | Add a touch of vintage sophistication with a pink pillbox hat, reminiscent of Jackie Kennedy's iconic fashion choices. |
| 7 | White Gloves | Elevate your elegance with a pair of white gloves, channeling the refined and polished style of Jackie Kennedy. |
| 8 | Bag | Complete your ensemble with this stylish and versatile bag, adding a touch of functionality and sophistication to your overall look. |
| 9 | Costume Set | For a complete Jackie Kennedy-inspired look, this costume set provides all the elements necessary to embody her timeless fashion sense. |
Jackie Kennedy Overview
Jackie Kennedy, also known as Jacqueline Kennedy Onassis, was an influential figure in American history, renowned for her impeccable sense of style and grace. As the First Lady of the United States from 1961 to 1963, she captivated the nation with her sophisticated fashion choices and poise.
In this overview, we will delve into the timeless elegance and iconic fashion statements that defined Jackie Kennedy's signature style. From her tailored suits and pillbox hats to her refined evening gowns, she left an indelible mark on the world of fashion.
As a fashion icon, Jackie Kennedy embraced a classic and polished aesthetic. She favored clean lines, simple silhouettes, and understated colors, often opting for pastels, whites, and black. Her fashion choices reflected a sense of refinement and sophistication that transcended trends and stood the test of time.
Beyond her clothing, Jackie Kennedy was known for her attention to detail, from her perfectly coiffed hair to her carefully chosen accessories. She effortlessly combined pearls, gloves, and statement sunglasses to complete her ensembles, elevating her looks to new heights of elegance.
Throughout this overview, we will explore the key elements that defined Jackie Kennedy's style, providing insights into her fashion inspirations and influences. We will also highlight memorable moments and iconic outfits that have become synonymous with her name.
Whether you're seeking inspiration for a special occasion or simply want to channel Jackie Kennedy's timeless style in your everyday life, this overview will serve as a guide to understanding and embracing her fashion legacy.
Join us as we celebrate the enduring style of Jackie Kennedy, a woman who continues to inspire generations with her grace, poise, and enduring influence on the world of fashion.
Check out more cool costume ideas here.