Prepare to embark on an exciting adventure through the bustling subways of the mobile gaming world with our comprehensive guide on creating a remarkable Jake from Subway Surfers costume. Subway Surfers is celebrated for its diverse and dynamic characters, and Jake is undeniably one of the most recognizable figures. With his cool and laid-back style, dressing up as Jake promises to infuse fun and flair into any cosplay event or Halloween gathering. In this guide, we'll guide you step by step in crafting a standout Jake costume that authentically captures the spirit of this adventurous character. So, grab your crafting materials, embrace the subway spirit, and let's dive into the vibrant world of Subway Surfers!
Jake from Subway Surfers Costume – Subway Surfers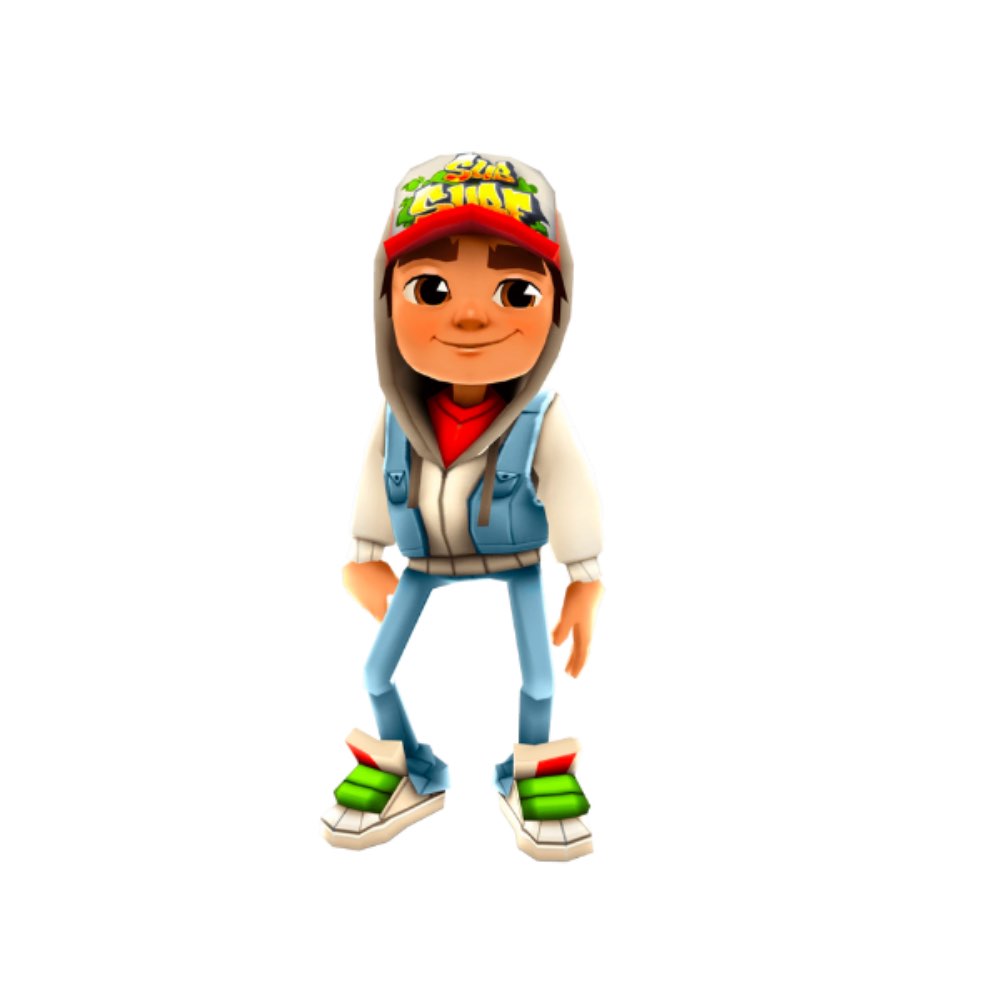 | | |
| --- | --- |
| White Baseball Cap with Red Brim | Jake's white baseball cap with a red brim is a central element of his costume. Worn backward, it's one of the most recognizable features of his outfit and reflects his laid-back style. |
| Hoodie with Denim Vest | Jake is often seen wearing a green hoodie with a denim vest over it. This combination is a signature part of his look, and it provides the character with a casual and youthful appearance. |
| Red V Neck T-Shirt | A red V-neck T-shirt serves as the base layer for the costume, worn underneath the green hoodie. It adds a pop of color to the outfit and complements the character's streetwear style. |
| Blue Skinny Jeans | Jake's choice of blue skinny jeans completes his casual yet stylish look. They are practical for urban exploration and mirror his carefree personality. |
| White Velcro Sneakers | White Velcro sneakers are essential for emulating Jake's comfortable and active lifestyle. They are suitable for running through subway stations and contribute to his overall appearance. |
Jake from Subway Surfers Overview
Jake is a central character in the popular mobile game Subway Surfers, known for his youthful exuberance and street-savvy style. Here's a brief overview of the character:
1. Casual Streetwear: Jake's attire is laid-back and comfortable, mirroring his carefree personality. He typically wears a green hoodie, dark jeans, and a pair of sneakers suitable for urban exploration.
2. Iconic Hoodie: Jake's green hoodie is an iconic element of his outfit. It features a red graffiti-style logo on the front, contributing to his youthful and adventurous look.
3. Cap and Beanie Combo: Jake often pairs his outfit with a cap worn backward and a beanie. These accessories add a touch of street style to his ensemble.
4. Street Art Enthusiast: Jake is a graffiti artist, and his graffiti tag can be seen throughout the subway system in the game. This artistic side of his character reflects his passion for creativity.
5. Skateboard: He's frequently seen riding a skateboard, making it a signature accessory for his character. Carrying a skateboard as a prop can enhance the costume and capture his adventurous spirit.
6. Fearless Adventurer: Beyond his clothing, Jake is known for his fearless and adventurous attitude. He, along with his friends, navigates the subway system, dodging obstacles and collecting coins.
As you embark on creating your Jake costume, it's crucial to capture the relaxed and youthful essence of his character's style and personality. With the right costume elements and a carefree attitude, you'll become the embodiment of Jake's street-savvy spirit. Get ready to explore the subway with style and confidence as you bring this iconic character to life!
Check out more Subway Surfer costume ideas.