Welcome to our ultimate guide on bringing the endearing and vivacious Kaylee Frye to life through a captivating costume. As one of the beloved characters from the iconic sci-fi series "Firefly," Kaylee's infectious optimism, mechanical prowess, and sweet nature have won the hearts of fans worldwide. In this comprehensive guide, we'll take you on a delightful journey through Kaylee's signature style, helping you capture the essence of the Serenity ship's beloved mechanic. Get ready to embrace your inner mechanic genius and embark on a whimsical adventure through the 'verse with our step-by-step costume creation tips!
Kaylee Frye Costume – Firefly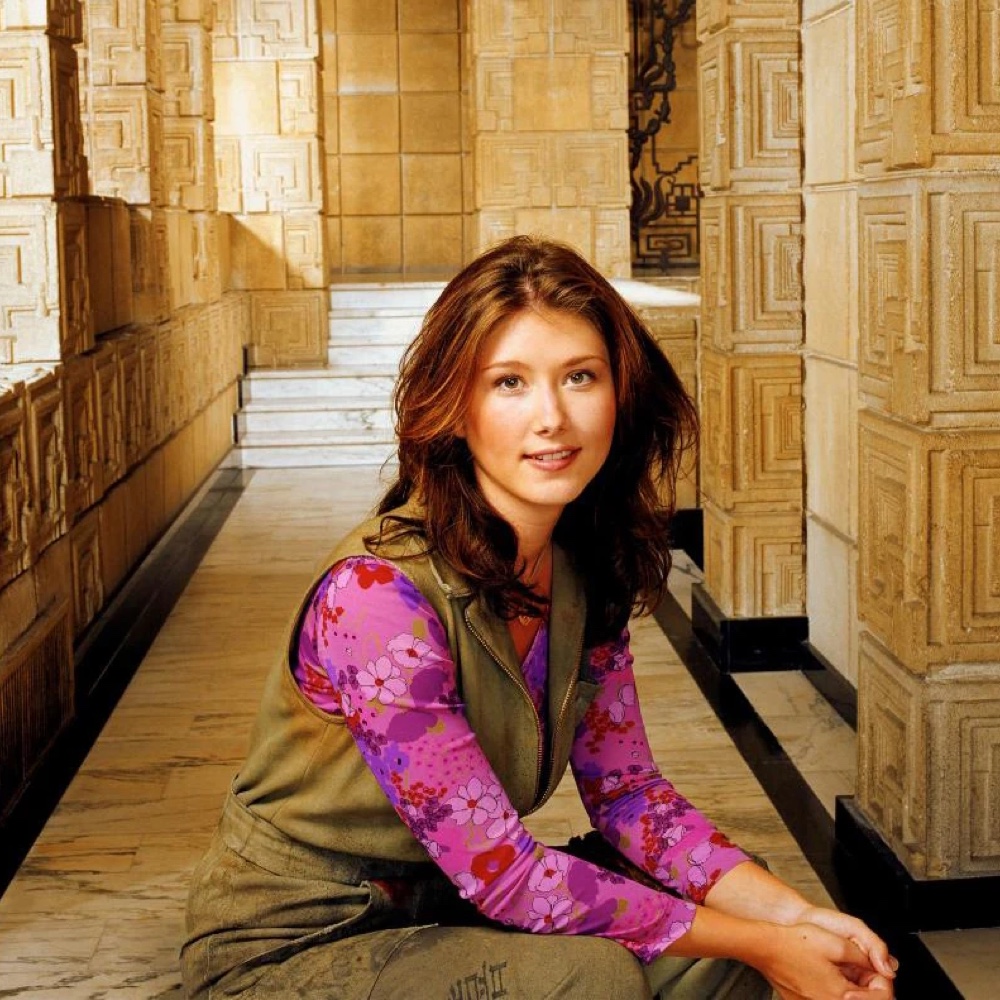 | # | Item | Description |
| --- | --- | --- |
| 1 | Medium Brown Wig | Embrace Kaylee Frye's iconic style with a shoulder-length medium brown wig that captures her signature look. The wig embodies Kaylee's warmth and approachability, reflecting her joyful spirit as she navigates the 'verse with the crew of Serenity. Seek a wig that exudes authenticity, complementing your costume with a touch of playful elegance. With this wig, you'll embody Kaylee's zest for life and her unwavering dedication to her role as Serenity's skilled mechanic. |
| 2 | Long Sleeve Pink T-shirt with Flower Print | Channel Kaylee Frye's vibrant personality with a long-sleeved pink T-shirt adorned with a cheerful flower print. The T-shirt captures Kaylee's optimistic outlook and adds a pop of brightness to your costume. As you wear this T-shirt, embody Kaylee's warm and nurturing spirit, ready to lend a helping hand to those in need. Whether you're repairing Serenity's engines or engaging in daring escapades, this T-shirt complements your overall look, underscoring your role as the heart of the ship's crew. |
| 3 | Mechanic Jumpsuit/Coverall | Capture Kaylee Frye's practical yet endearing style with a light green or brown sleeveless mechanic jumpsuit or coverall. Embrace her can-do attitude and resourcefulness as you don this outfit, ready to face any challenge that comes your way. If you can't find a sleeveless variant, don't hesitate to make a few alterations and cut the sleeves to achieve the desired look. Whether you're repairing Serenity's engines or engaging in daring escapades, this mechanic outfit serves as a symbol of your expertise and dedication to your chosen family aboard the ship. |
| 4 | Brown Working Boots | Complete your Kaylee Frye look with practical and reliable brown working boots. Seek a design that exudes functionality and comfort, fitting for a skilled mechanic aboard Serenity. As you wear these boots, embrace Kaylee's unwavering dedication to her work and her resilience in the face of adversity. Whether patching up the ship or engaging in thrilling escapades, these boots mark you as an indispensable member of the crew, ready to face any challenge that comes your way. |
| 5 | Pink Stone Necklace | Embody Kaylee Frye's sweetness and charm with a cute pink stone necklace that captures her playful and endearing nature. Seek a necklace that complements your overall look, underscoring your role as the heart and soul of Serenity's crew. As you wear this necklace, channel Kaylee's nurturing spirit and her unwavering commitment to her chosen family aboard the ship. Whether you're offering warm smiles or facing the challenges of the 'verse, this necklace serves as a symbol of your genuine and caring nature. |
| 6 | Spiral Designed Sink Parasol | Embrace the whimsy of Kaylee Frye's character with a spiral-designed sink parasol, a rare but iconic piece she flaunted on occasion. While the umbrella might not be a daily accessory, it adds a touch of playfulness and individuality to your overall look. As you wield this umbrella, embody Kaylee's light-hearted spirit and her ability to find joy and beauty in even the darkest corners of the 'verse. Whether shielding yourself from the sun or adding a dash of style to your outfit, this parasol showcases your unique and endearing nature. |
| 7 | Sew On Patches | Complete your mechanic look with brown teddy bear, red heart, and blue flower embroidered sew-on patches on the jumpsuit. These patches symbolize Kaylee Frye's love for her craft and her warm-hearted nature. Seek authentic and well-crafted patches to enhance the overall look of your costume. As you wear these patches, channel Kaylee's dedication to her work and her unwavering loyalty to her Serenity family. Whether mending the ship or displaying your unique sense of style, these sew-on patches add a touch of charm and character to your portrayal of Kaylee. |
| 8 | Chinese Brocade Jacket in Blue | As an optional addition to your Kaylee Frye costume, consider a Chinese brocade jacket in a lovely shade of blue. This jacket adds a touch of elegance and cultural richness to your outfit, symbolizing Kaylee's appreciation for art and craftsmanship. While not an everyday garment, it complements your overall look with sophistication and charm. As you don this jacket, channel Kaylee's love for aesthetics and her appreciation for the beauty of the 'verse. Whether navigating the skies or reveling in the ship's camaraderie, this brocade jacket enhances your portrayal of Kaylee Frye's multifaceted character. |
Kaylee Frye Overview
Kaywinnet Lee "Kaylee" Frye, portrayed by actress Jewel Staite, is the endearing and skilled mechanic aboard the spaceship Serenity in the cult-classic TV series "Firefly" and its accompanying film, "Serenity." Hailing from a humble background, Kaylee brings a refreshing and vibrant energy to the crew, balancing the hardships of life in the 'verse with her sunny disposition and contagious enthusiasm.
As the heart and soul of the Serenity's engine room, Kaylee's mechanical expertise is unparalleled, and she can fix just about anything with a smile on her face. Her passion for machines and love for her ship make her an invaluable member of the crew, ensuring that Serenity keeps flying through the darkest of times.
Kaylee's unique fashion sense is a reflection of her playful and free-spirited personality. Often adorned in colorful and feminine dresses, she adds a touch of whimsy to her utilitarian surroundings. With her hair styled in soft curls and her face graced with a radiant smile, Kaylee's charm is undeniable, making her a beacon of light amidst the challenges of life aboard the ship.
Her friendship with the rest of the Serenity crew, especially her close bond with Captain Malcolm Reynolds and her confidante Inara Serra, demonstrates the depth of connection and camaraderie that keeps the Serenity family united, even in the face of adversity.
In this guide, we'll delve into the key elements that define Kaylee's unique style, providing you with the tools and inspiration to recreate her look for your next cosplay event, costume party, or celebration of "Firefly." So, prepare to infuse your costume with the spirit of Kaylee Frye, and let's venture into the 'verse together!
Check out more TV show costume ideas here.