Welcome to the comprehensive guide on creating the iconic costume of Lee Everett from "The Walking Dead"! If you're a fan of this gripping and suspenseful series, and you've always admired the strength and resilience of Lee Everett, then you're in the right place. In this guide, we will take you through the steps of crafting Lee's signature outfit, from his practical attire to his essential accessories. Get ready to step into the post-apocalyptic world of "The Walking Dead" and embody the determination and survival skills of this beloved character through your very own Lee Everett – Walking Dead costume.
Lee Everett – Walking Dead Costume – The Walking Dead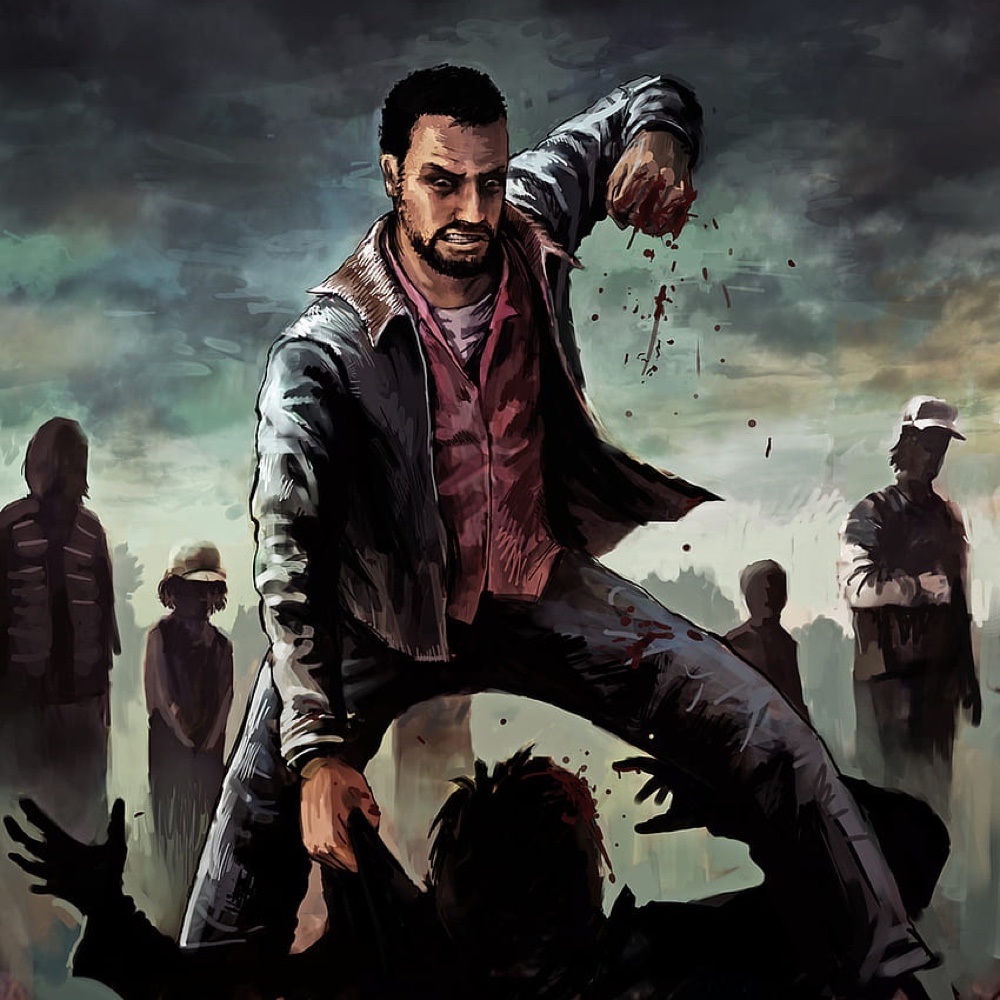 | # | Item | Description |
| --- | --- | --- |
| 1 | Long-Sleeved White Undershirt | Experience ultimate comfort and practicality with the Long-Sleeved White Undershirt. As Lee, constantly on the move and facing unpredictable weather, this undershirt ensures he stays warm and protected. Its long sleeves provide an extra layer of insulation, allowing Lee to tackle any challenges the post-apocalyptic world throws his way. |
| 2 | Denim Blue Button-Down Shirt | Add a touch of versatility to Lee's wardrobe with the Denim Blue Button-Down Shirt. Perfect for layering or wearing on its own, this shirt offers both style and functionality. Whether braving cooler evenings or adapting to rising temperatures, this shirt ensures Lee remains comfortable and ready for action. |
| 3 | Regular Fit Denim Jeans | Embrace practicality and mobility with the Regular Fit Denim Jeans. As Lee navigates the dangerous post-apocalyptic world, these jeans provide the comfort and freedom of movement he needs to outmaneuver walkers and protect those around him. Stay agile and ready for anything with these trusty denim jeans. |
| 4 | Brown Leather Oxfords | Step into the world of survival in style with the Brown Leather Oxfords. As a former university professor, Lee's choice of footwear reflects his refined taste and comfort. These oxfords not only provide a touch of sophistication but also offer protection and support as Lee navigates through rough terrain and encounters the unknown. |
| 5 | Silver Watch | Stay punctual and prepared for every challenge with the sleek Silver Watch. Even in the midst of chaos, Lee values the importance of time management. This stylish accessory not only adds a touch of sophistication to his ensemble but also serves as a reminder of the value of every passing moment. Keep track of time and stay one step ahead in the post-apocalyptic world. |
| 6 | Fireman's Ax | Equip yourself with the mighty Fireman's Ax, just like Lee. In a world overrun by walkers, this formidable weapon becomes Lee's trusted ally in the fight for survival. Its long handle provides an extended reach, allowing Lee to deliver powerful blows to walkers and secure the safety of his group. Face the undead with strength and determination, wielding this iconic weapon with conviction. |
| 7 | Meat Cleaver | When survival becomes a matter of life and death, arm yourself with the versatile Meat Cleaver. This essential tool allows Lee to defend himself against the relentless walkers, offering a swift and effective means of dispatching the undead. From close encounters to desperate situations, trust in the reliability of the meat cleaver to help Lee carve his path to safety. |
| 8 | Fake Blood | Enhance the realism of your Lee costume with the addition of Fake Blood. Splatter this lifelike blood to create a chilling and dramatic effect, adding an extra touch of authenticity to your portrayal. Embrace the horrors of the post-apocalyptic world and immerse yourself fully in Lee's gripping journey. |
Lee Everett Overview
Lee Everett is the main protagonist in the critically acclaimed video game series "The Walking Dead" developed by Telltale Games. As a former university professor and convicted criminal, Lee finds himself thrust into a world overrun by the undead. Throughout the game, Lee evolves into a central figure, showcasing his leadership abilities and protective instincts. Lee's outfit reflects the practicality and adaptability required to navigate a post-apocalyptic world. He typically wears a dark jacket, sturdy pants, and boots suitable for traversing hazardous terrain. Lee's character embodies resilience, compassion, and a relentless determination to protect those he cares about. Now, let's dive into the details of creating your own Lee Everett costume and prepare to face the challenges of survival in the zombie-infested world of "The Walking Dead"!
Check out more TV show costume ideas here.