Welcome to the guide on creating a Linguini costume! If you've ever been inspired by the endearing character from "Ratatouille" and want to bring his charm to life, you're in the right place. In this guide, we'll walk you through the steps to recreate Linguini's distinctive look and capture the essence of this aspiring chef. From his signature outfit to key accessories, we'll provide you with the necessary tips and ideas to craft a standout Linguini costume. So, put on your apron and get ready to embark on a culinary adventure as we delve into the details of creating your very own Linguini costume. Let's get cooking!
Linguini Costume – Ratatouille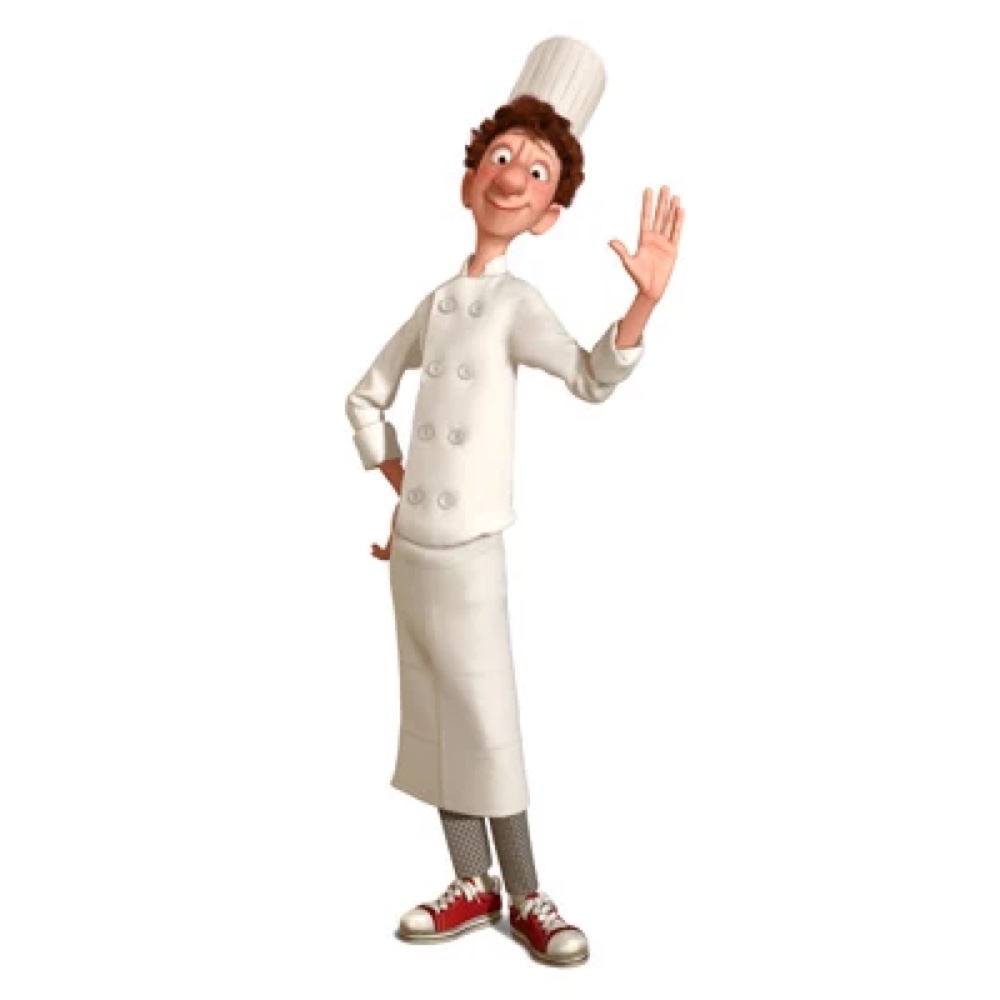 | # | Item | Description |
| --- | --- | --- |
| 1 | Chef's Coat | Begin the transformation into Linguini with a classic chef's coat, capturing his role as an aspiring cook. |
| 2 | Gray Pants | Pair the coat with a comfortable and stylish pair of gray pants, perfect for maneuvering around the kitchen. |
| 3 | Apron | Don't forget to don a crisp white apron, symbolizing Linguini's dedication to culinary excellence. |
| 4 | Red Sneakers | Complete the ensemble with a pair of vibrant red sneakers, adding a touch of youthful energy to the outfit. |
| 5 | Hat | Adorn your head with a traditional chef's hat, the crowning glory that signifies Linguini's profession. |
| 6 | Wig | Consider donning a brown wig to emulate Linguini's unique hairstyle, adding an authentic touch to your costume. |
| 7 | Plushie | Carry a cute plushie rat as your trusted sidekick, paying homage to the beloved character of Remy and adding a whimsical element to your ensemble. |
Linguini Overview
Linguini is a fictional character from the animated film "Ratatouille." He is an aspiring chef who stumbles upon a life-changing opportunity when he crosses paths with a talented rat named Remy. Linguini's journey takes him from being a kitchen cleaner to the unlikely protagonist of a culinary adventure. With Remy's help, Linguini discovers his true passion for cooking and learns to embrace his unique talents. This overview will provide insights into Linguini's character and offer guidance on creating a costume that captures his essence.
Check out more movie costume ideas here.