Prepare to delve into the eerie legends and mysteries of the Minecraft universe as you transform into the enigmatic and haunting figure of Herobrine! If you're a fan of this sandbox game and the spine-tingling myths that surround it, crafting a Minecraft Herobrine costume is your chance to bring one of gaming's most infamous and mysterious characters to life. Herobrine, often regarded as a paranormal entity, has captivated the Minecraft community with tales of supernatural occurrences and eerie sightings. Now, you can embrace the shroud of mystery and become Herobrine with our step-by-step guide on creating an authentic Herobrine costume. Whether you're gearing up for Halloween, a gaming convention, or simply want to embody the legends of Minecraft, our guide will help you craft a costume that sends shivers down spines and adds an element of intrigue to your real-life adventures. Get ready to haunt, mystify, and immerse yourself in the legends of Herobrine!
Minecraft Herobrine Costume – Minecraft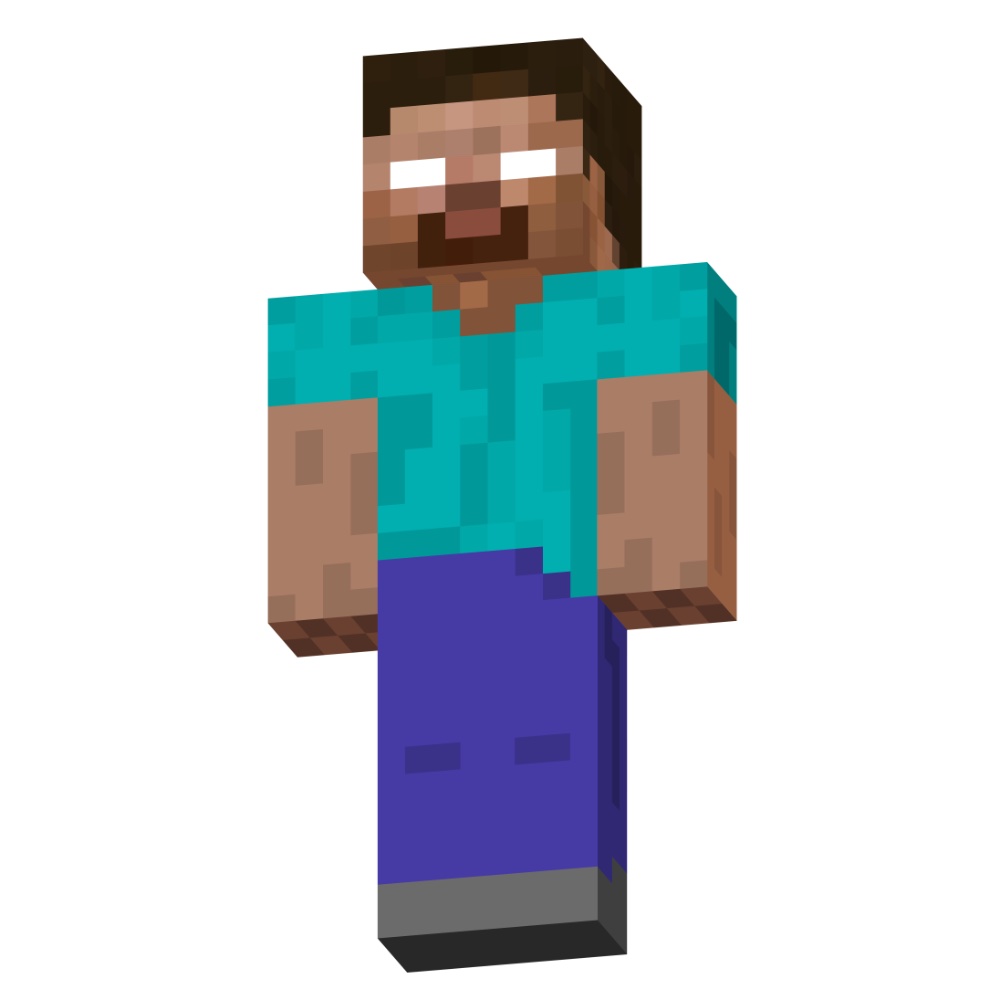 | # | Item | Description |
| --- | --- | --- |
| 1 | Moving Boxes | Create the boxy appearance of Minecraft characters with these moving boxes. They're the building blocks of your Herobrine costume. |
| 2 | Light Blue Acrylic Paint | Apply light blue acrylic paint to the boxes that will form Herobrine's shirt. Capture the pixelated essence of the character. |
| 3 | Flesh Acrylic Paint | Use flesh-toned paint for the boxes that make up Herobrine's arms. It's all about attention to detail. |
| 4 | Purple Joggers | Sport these plain purple joggers as your lower attire, staying true to Herobrine's style. |
| 5 | Grey Sneakers | Step into a pair of grey sneakers to match Herobrine's footwear of choice. Comfort and style combined. |
| 6 | Mask | Keep it simple by wearing a Herobrine mask. It's the key to instantly transforming into the character. |
| 7 | Sword | Don't venture into the Minecraft world unarmed. Arm yourself with a pixelated sword that completes the look. |
| 8 | Full Costume Set | If DIY isn't your style, opt for the convenience of this full costume set. It has everything you need to become Herobrine. |
Herobrine Overview
Herobrine is a legendary and mysterious character that has become a part of Minecraft folklore. While not officially part of the game, Herobrine has achieved mythic status in the Minecraft community. Here's a closer look at the character:
1. Eerie and Mysterious: Herobrine is often described as a mysterious and eerie figure with glowing, empty eyes. Legends suggest that he haunts the game's world, appearing randomly and without warning.
2. Paranormal Activity: Herobrine is associated with tales of paranormal activity within Minecraft, including unexplained constructions, mysterious disappearances, and eerie sightings.
3. Shrouded in Mystery: The origins of Herobrine are shrouded in mystery, and whether he's real or a mere legend remains a topic of debate among Minecraft players.
4. Fan-Created Myth: Herobrine is a character that emerged from the Minecraft community, with players sharing stories and images of their supposed encounters with this mysterious figure.
5. Symbol of Mystery: Herobrine has become a symbol of the unknown and the uncanny in the Minecraft universe, adding an element of fear and intrigue to the game.
Check out more Minecraft costume ideas here.