Welcome to the guide on creating your own Orange Blossom costume from the beloved Strawberry Shortcake franchise! Orange Blossom, with her vibrant personality and love for all things citrus, has charmed fans for decades. By following this guide, you'll be able to bring this delightful character to life and embody her zest for life. From her signature orange hair to her citrus-inspired fashion, we'll provide you with step-by-step instructions and creative ideas to help you create an authentic Orange Blossom costume. Get ready to immerse yourself in the whimsical world of Strawberry Shortcake as you transform into the cheerful and nature-loving Orange Blossom. So, gather your supplies and let's embark on this fun and citrus-filled costume-making adventure!
Orange Blossom Costume – Strawberry Shortcake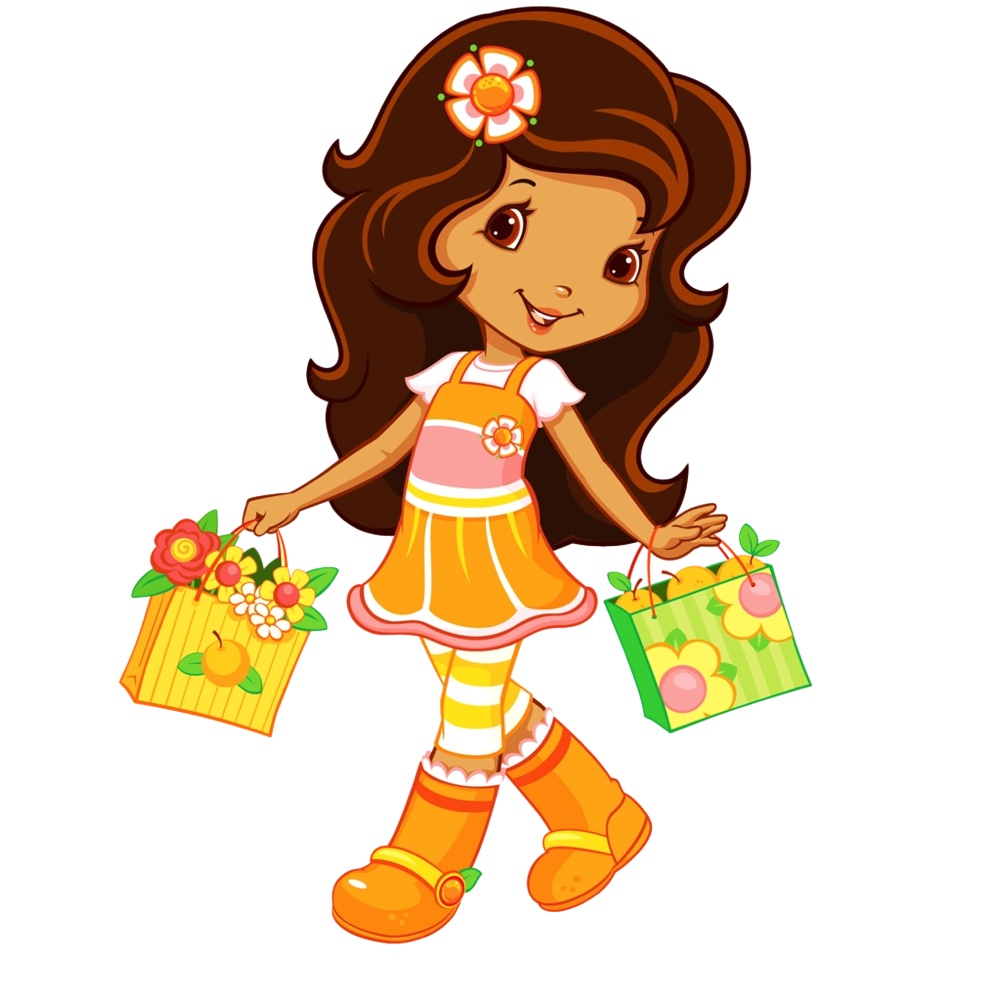 | # | Item | Description |
| --- | --- | --- |
| 1 | Orange Sweater | Embrace the essence of her vibrant persona by adorning yourself with an eye-catching orange sweater, capturing the cool tones synonymous with her name and radiating a sense of effortless style. |
| 2 | Flower Patch | Indulge your creative spirit by embellishing your attire with a delightful flower patch, adding a touch of whimsy and personal flair to the ensemble's top. |
| 3 | Pants | Extend your fashion statement with the inclusion of vivid yellow pants, seamlessly complementing the overall aesthetic and lending a bold and energetic vibe to your look. |
| 4 | Afro Wig | Channel her distinct curls with an exquisite afro wig, expertly crafted to mimic the texture and allure of her hair, allowing you to step into her world and embody her unique charm. |
| 5 | Hair Tie | Perfect the wig's appearance by carefully parting it in the middle and elegantly securing it with hair ties, effortlessly capturing the essence of her iconic hairstyle and adding a touch of authenticity to your transformation. |
| 6 | Brown Shoes | Complete the ensemble with a pair of tasteful brown shoes, effortlessly merging style and comfort, while also accentuating the overall visual appeal and cohesiveness of the costume. |
| 7 | Orange Hat | Elevate your costume to new heights by adorning your head with a captivating orange hat, serving as the pièce de résistance and completing the look with a flourish of color and individuality. |
| 8 | Basket | Immerse yourself fully in character by carrying a charming basket as a prop, enhancing the authenticity of your portrayal and adding an element of practicality to your ensemble. |
| 9 | Oranges | Enhance the realism of your costume by filling the basket with a selection of faux or genuine oranges, lending an immersive touch and heightening the sensory experience for both yourself and those around you. |
Orange Blossom Overview
Orange Blossom is a character from the Strawberry Shortcake franchise, which originated as a line of dolls in the 1980s and later expanded into animated TV shows, books, and merchandise. Orange Blossom is known for her vibrant personality and her love for all things citrus-related.
Here's an overview of Orange Blossom from Strawberry Shortcake:
Appearance: Orange Blossom is depicted as a young girl with fair skin and orange hair. She often wears an orange or coral-colored hat adorned with flowers, reflecting her love for nature. Her outfit typically consists of a yellow or orange dress with puffed sleeves and a floral print. She may also be seen wearing orange shoes or sandals.
Personality: Orange Blossom is known for her cheerful and friendly demeanor. She is enthusiastic, creative, and always ready to lend a helping hand. As her name suggests, she has a deep passion for all things citrus and is often portrayed with oranges or other citrus fruits.
Interests: Orange Blossom has a strong connection to nature and is often seen tending to her orange grove or engaging in outdoor activities. She enjoys gardening and has a talent for growing delicious oranges. Her love for citrus extends to her baking, as she often incorporates oranges and other citrus flavors into her recipes.
Friendship: Orange Blossom is a loyal and caring friend to Strawberry Shortcake and the other characters in the franchise. She values friendship and is always there to support and encourage her friends.
Orange Blossom's vibrant personality and citrus-themed style make her a delightful character to portray in a costume. Whether you're attending a costume party or embodying the spirit of Orange Blossom for a cosplay event, you'll be sure to capture the essence of this cheerful character.
Check out more TV show costume ideas here.