Step into the complex and ever-evolving world of Westeros as we embark on a journey to create a Sansa Stark costume. In this comprehensive guide, we'll explore the intricate tapestry of George R.R. Martin's "A Song of Ice and Fire" and the iconic television series, "Game of Thrones." Sansa Stark, a character who undergoes a remarkable transformation from a naive young lady into a resilient and strategic player in the game of thrones, embodies strength, grace, and resilience. Now, you have the opportunity to capture her essence, grace, and elegance in your own Sansa Stark costume. Join us as we reveal the secrets to crafting a costume that pays tribute to Sansa, a character whose journey through the Seven Kingdoms is a testament to her enduring spirit.
Sansa Stark Costume – Game of Thrones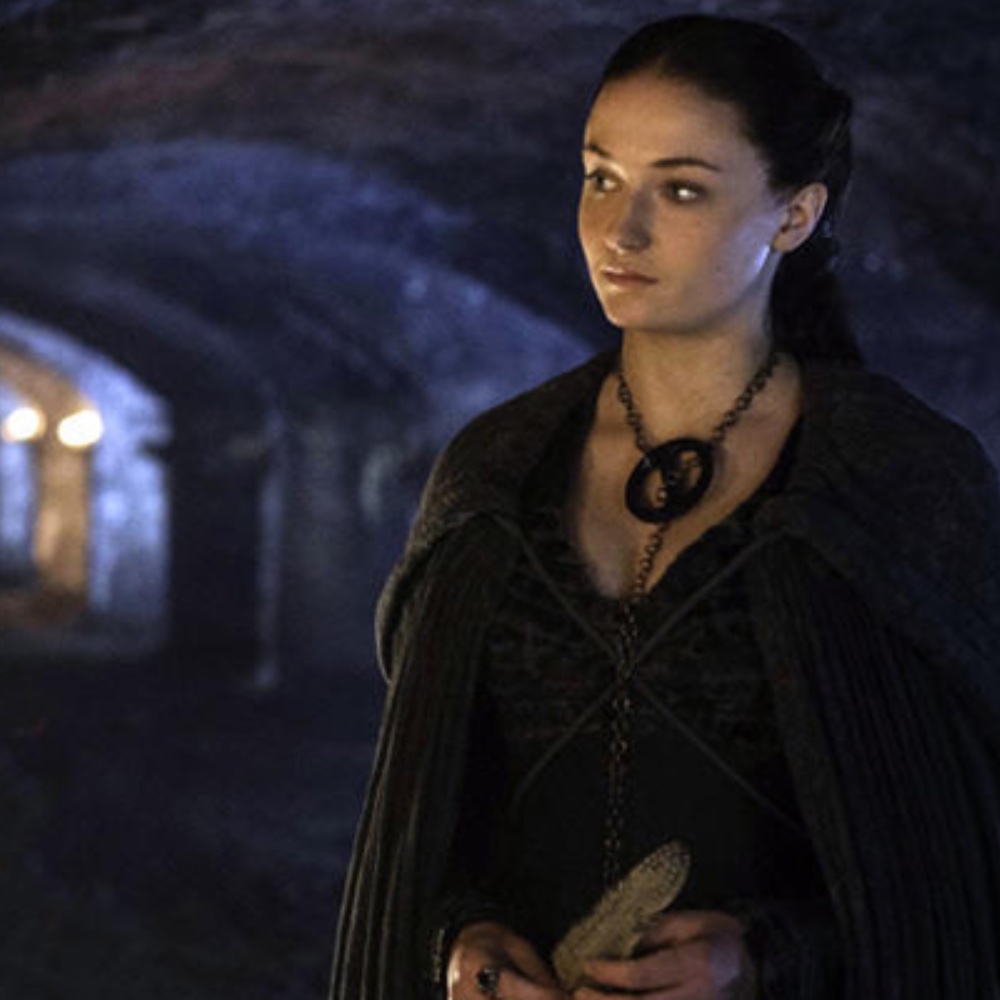 | | |
| --- | --- |
| Long Black Wig | Sansa's auburn hair is one of her defining features. This long black wig replicates her look during her time in the North, particularly after becoming Lady of Winterfell. |
| Smocked Lace Maxi Dress in Black | Sansa's attire is often characterized by elegant and modest dresses. This black maxi dress captures her refined and noble style. |
| Comfy Long Sleeve Loose Fit Hankerchief Hemline V-Neck Tunic Top | This top can be used as a layering piece for the costume, adding depth to the outfit while maintaining Sansa's modest style. |
| Rooster Feather Black Cape | The feathered cape is a key element of Sansa's costume, representing her transition into the Lady of Winterfell. It adds a touch of elegance and authenticity. |
| Black Velvet Hooded Cloak | Sansa is often seen wearing cloaks, especially during her time in the North. This black velvet hooded cloak captures her practical and noble style. |
| Black Gauntlet Gloves | Gloves are a practical accessory for Sansa's costume, especially during cold Northern winters. These black gloves add a touch of authenticity. |
| Sansa Stark Round Buckle Chain Necklace | This necklace replicates the jewelry worn by Sansa. It adds a touch of elegance and complements the overall look. |
| Mid Calf Slouch Boots in Black | Sansa's footwear is suitable for navigating the cold and snowy North. These black slouch boots complete the look and add practicality to the costume. |
Sansa Stark Overview
Sansa Stark is a character whose evolution and resilience make her a central figure in the world of "Game of Thrones" and George R.R. Martin's series. Here's an overview of this captivating character:
Early Life: Sansa begins her journey as a young, idealistic noblewoman, aspiring to the romantic tales of courtly life. She is betrothed to Joffrey Baratheon, and her life takes a tumultuous turn after the death of her father, Eddard Stark.
Survival and Adaptation: As the series progresses, Sansa navigates the treacherous political landscape of King's Landing. She learns the art of diplomacy, concealing her true feelings, and adapting to survive in a hostile environment.
Resilience: Despite facing unimaginable challenges and betrayals, Sansa's inner strength and resilience shine through. Her experiences transform her into a shrewd and formidable player in the power struggles of Westeros.
Elegance and Grace: Sansa is often associated with elegance and grace. Her clothing reflects her noble upbringing, and her hairstyles evolve to reflect her maturation and transformation.
Northern Roots: Sansa's connection to her Northern heritage becomes increasingly important as she embraces her Stark identity. Her return to Winterfell and her role as Lady of Winterfell mark significant moments in her character arc.
Check out more Game of Thrones costume ideas here.