Ahoy there! Welcome to our delightful guide on creating the one and only SpongeBob SquarePants costume that will have you spreading joy and laughter wherever you go. If you've ever dreamed of stepping into the shoes of the beloved, absorbent, and yellow sponge who lives in a pineapple under the sea, then get ready to immerse yourself in the fantastical world of Bikini Bottom. Our comprehensive guide will lead you through the process of becoming the lovable and iconic SpongeBob SquarePants, from his endearing appearance to his infectious personality. So, gather your enthusiasm and enthusiasmium (yes, that's a real word in SpongeBob's dictionary) as we embark on a journey to transform you into the living embodiment of the one and only SpongeBob SquarePants!
Spongebob Squarepants Costume – Spongebob Square Pants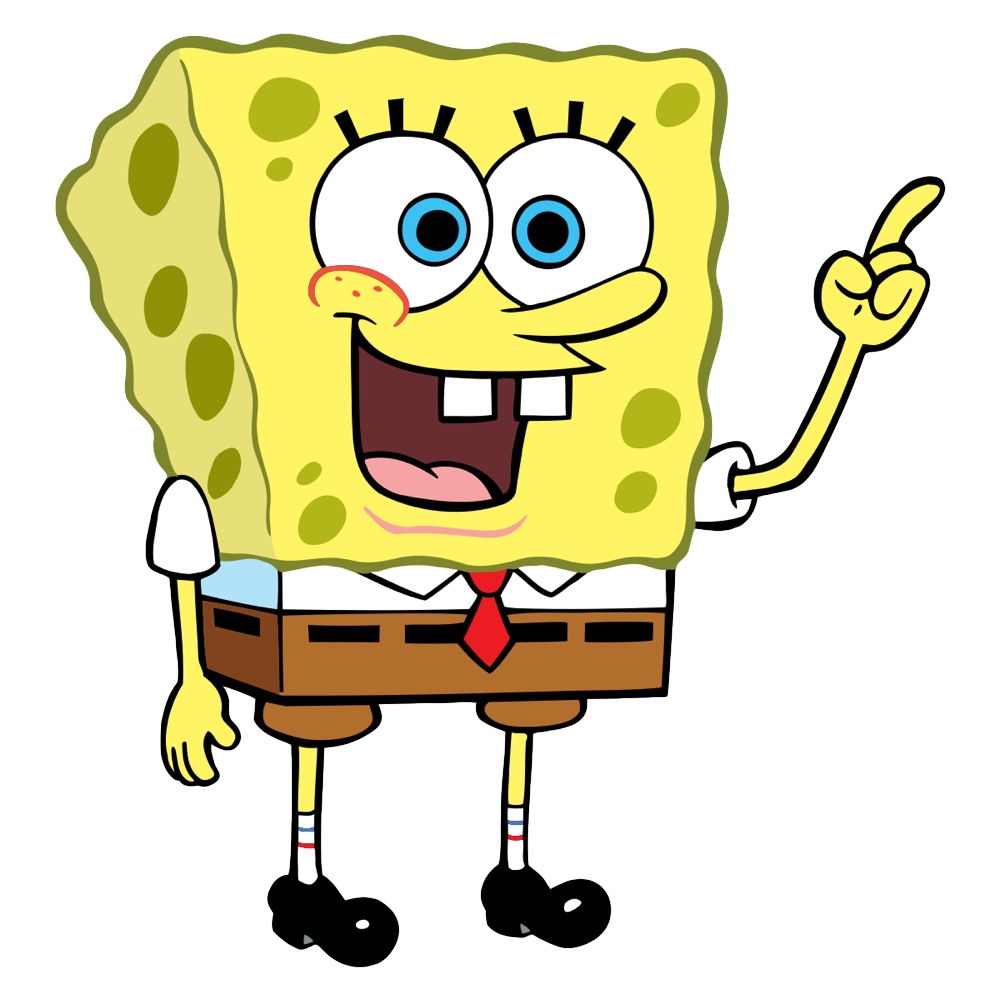 | # | Item | Description |
| --- | --- | --- |
| 1 | Crisp White Button-Down Shirt | Spongebob's signature outfit includes a meticulously ironed and perfectly tailored crisp white button-down shirt, resembling the attire of an impeccably dressed schoolboy. It adds a touch of sophistication to his already charming persona. This is the base for your Spongebob SquarePants costume and fancy dress. |
| 2 | Khaki Shorts | Spongebob's iconic khaki square pants, which sit comfortably above his knees, are actually shorts. These stylish shorts reflect his youthful energy and love for adventure. |
| 3 | Black Leather Belt | To ensure his khaki shorts stay firmly in place during his wildest escapades, Spongebob wears a sleek black leather belt around his waist. This practical accessory adds a touch of style while serving its functional purpose. |
| 4 | Plain Red Necktie | In an ode to formal attire, Spongebob dons a vibrant red necktie. This charming accessory adds a dash of elegance to his ensemble and showcases his playful yet polished personality. |
| 5 | White Knee-High Crew Socks with Blue and Red Stripes | Spongebob's wardrobe wouldn't be complete without his signature knee-high crew socks. These socks strike the perfect balance between professionalism and casual comfort, featuring stylish blue and red stripes at the top. |
| 6 | Black Oxfords | Spongebob's preferred footwear is a classic pair of black Oxfords. These polished shoes perfectly complement his overall attire, emphasizing his attention to detail and commitment to a polished appearance. |
| 7 | Gary the Snail Plushie | To complete your Spongebob-inspired look, don't forget to bring along a cuddly stuffed toy of his beloved pet snail, Gary. This adorable plushie is a must-have for any Spongebob enthusiast. |
| 8 | Full Costume | If you prefer a hassle-free option, you can opt for a ready-made Spongebob costume. This deluxe costume package includes all the essential elements to transform into everyone's favorite optimistic sponge. |
Spongebob Squarepants Overview
SpongeBob SquarePants, the cheerful and endlessly optimistic sea sponge, is the heart and soul of the beloved animated series that bears his name. Residing in the whimsical world of Bikini Bottom, SpongeBob works at the Krusty Krab restaurant, where he flips Krabby Patties with unmatched enthusiasm. With his unmistakable square shape, large front teeth, and bright blue eyes, SpongeBob's appearance is as unique as his boundless positivity.
Known for his infectious laughter, trademark catchphrases (who can forget "I'm ready!"), and childlike wonder, SpongeBob's delightful personality has captured the hearts of fans young and old. From jellyfishing in Jellyfish Fields to blowing bubbles in his iconic pineapple house, SpongeBob's adventures are filled with humor, heartwarming moments, and valuable life lessons.
Through thick and thin, SpongeBob's unwavering optimism and friendship have touched the lives of everyone around him, including his best friend Patrick Star, squirrel friend Sandy Cheeks, and even his curmudgeonly neighbor, Squidward Tentacles.
In the following sections of our guide, we will take you on a journey to bring this beloved character to life through an authentic and captivating costume. From his square pants and dashing tie to his infectious laugh and bubbly personality, we'll provide you with all the tips and tricks you need to become the living embodiment of the ever-cheerful and endearing SpongeBob SquarePants. So, put on your best pineapple-inspired smile and get ready to spread joy and laughter as you dive into the enchanting world of Bikini Bottom! Are you ready, kids? Aye, aye, Captain!
Check out more TV show costume ideas here.