The ultimate guide on creating a delightful and whimsical Vanellope von Schweetz costume from the animated film "Wreck-It Ralph." Whether you're gearing up for a costume party, cosplay event, or simply want to channel Vanellope's infectious energy and spunky attitude, this guide is here to help you bring her vibrant personality to life. Join us as we embark on a creative journey to replicate the charming and mischievous style of this beloved video game character.
Vanellope von Schweetz Costume – Wreck It Ralph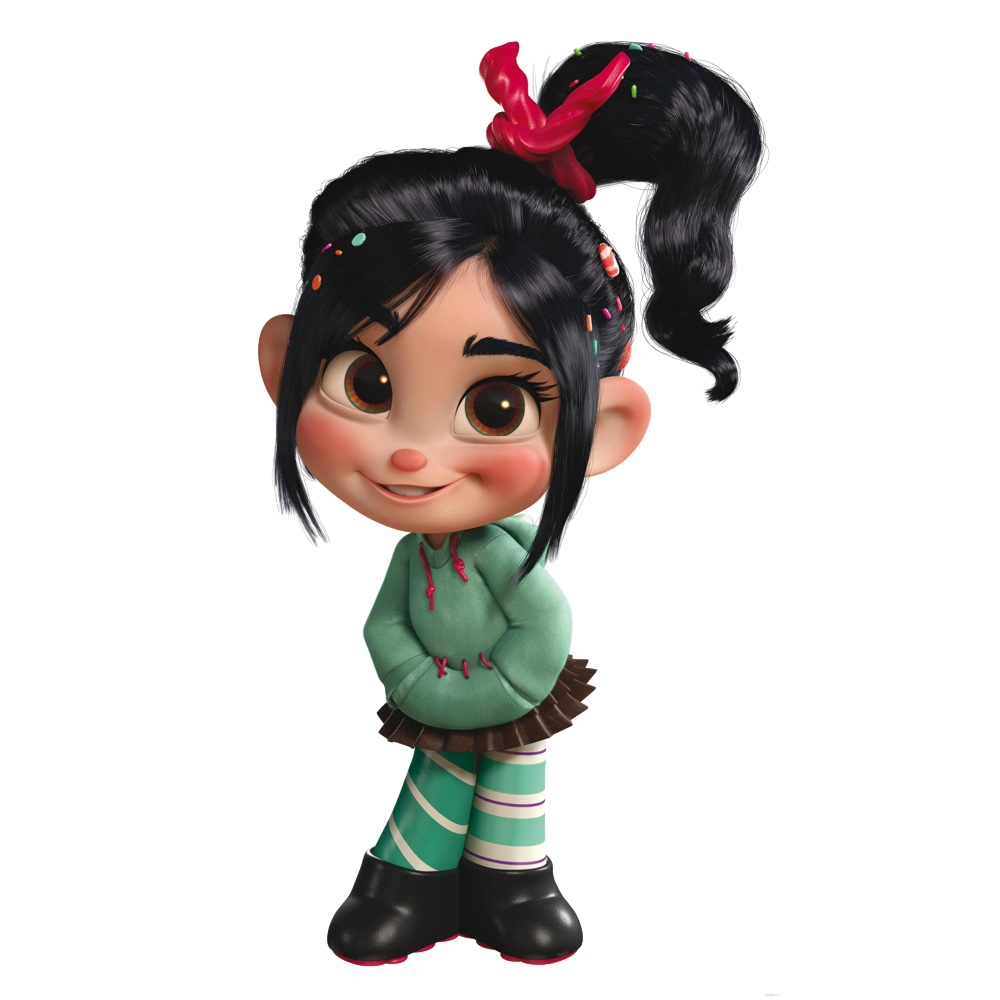 | # | Item | Description |
| --- | --- | --- |
| 1 | Mint Green Hooded Sweater | Step into Vanellope's world with a cozy and casual mint green hooded sweater, a departure from the typical princess attire. |
| 2 | Brown Mini Skirt | Add a touch of sweetness to your ensemble with a brown mini skirt, reminiscent of a delectable mint chocolate bar. |
| 3 | Mint Candy-Striped Leggings | Embrace Vanellope's signature style with mint candy-striped leggings, bringing a playful and sugary twist to your outfit. |
| 4 | Brown Shoes | Ensure comfort and style during your racing adventures with a pair of brown shoes, perfect for Vanellope's high-speed pursuits. |
| 5 | Candy Hairclips | Add a sprinkle of whimsy to your hairstyle by adorning it with candy-themed hairclips, reminiscent of Vanellope's playful hairdo. |
| 6 | Girls Costume Set | Let your little girl unleash her inner sweet and rebellious candy racer princess with this comprehensive costume set, inspired by Vanellope. |
Vanellope von Schweetz Overview
Vanellope von Schweetz is a feisty and spirited character from the Disney animated film "Wreck-It Ralph," released in 2012. As a glitchy but determined young racer, Vanellope captures hearts with her wit, resourcefulness, and indomitable spirit. Her distinctive appearance and energetic personality make her a beloved character among fans of all ages.
Vanellope's costume reflects her playful and unconventional nature. She is often seen wearing a candy-themed outfit that showcases her love for all things sweet. Her ensemble consists of a vibrant mint-green hoodie with candy cane stripes, a colorful tulle skirt adorned with candy wrappers, and candy-themed leggings or tights. To complete her look, Vanellope sports adorable and mismatched sneakers, adding a touch of whimsy to her overall appearance.
Check out more movie costume ideas here.