Welcome to the ultimate guide on creating a remarkable costume inspired by the esteemed Admiral Ackbar. With this comprehensive resource, you'll discover the essential elements and intricacies necessary to bring this iconic Star Wars character to life. Whether you're a dedicated cosplayer or a passionate fan seeking an extraordinary costume for a special event, this guide will provide you with invaluable insights and step-by-step instructions to craft an Admiral Ackbar costume that captures his unique presence and command.
Admiral Ackbar Costume – Star Wars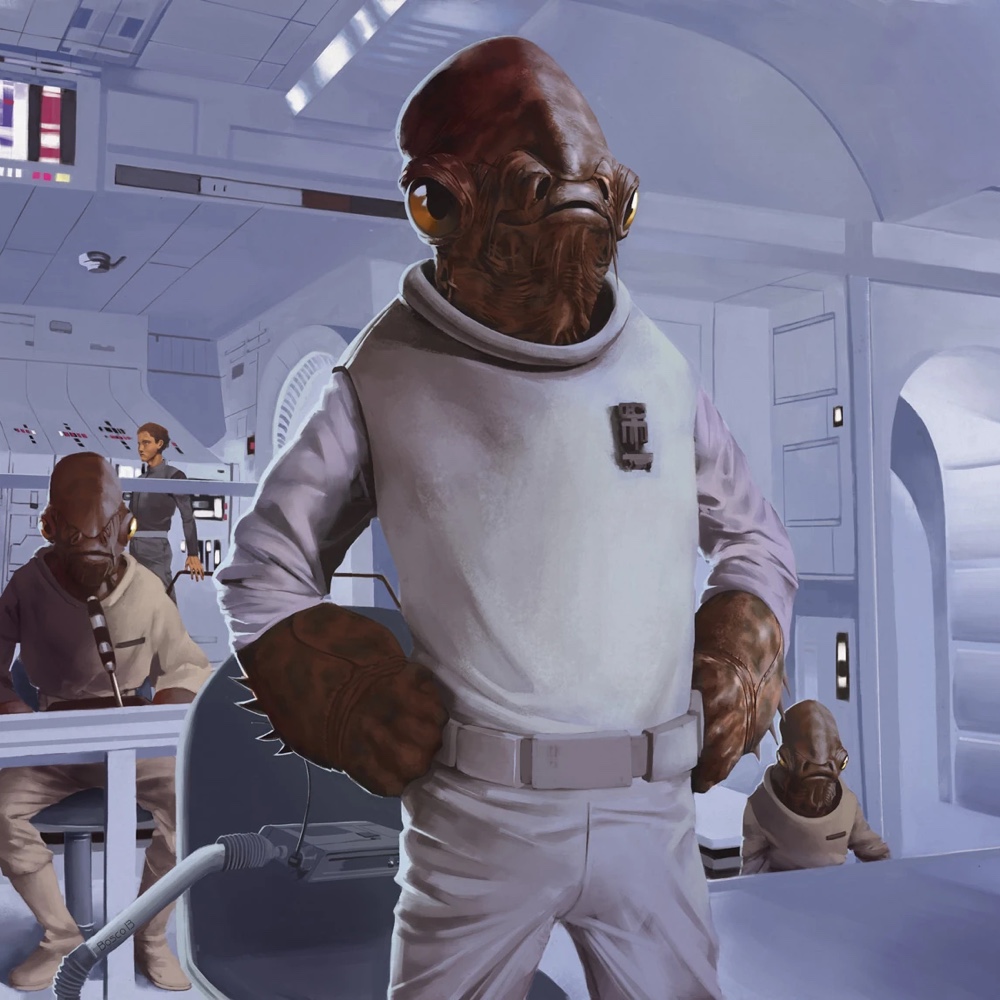 | # | Item | Description |
| --- | --- | --- |
| 1 | Mask | The centerpiece of the Admiral Ackbar's distinctive attire is undoubtedly his remarkable mask. Capturing his unique amphibian features, finding an exact replica may prove challenging. However, specialized online stores that offer a diverse range of character masks, such as the one linked, can be a valuable resource for sourcing an authentic representation. |
| 2 | Hands | Recreating the distinctive hands of Admiral Ackbar might be a task that requires some creative adaptation. While locating exact replicas may be unlikely, opting for Halloween costume monster hands can offer a close approximation, allowing you to embody the character's unique traits. |
| 3 | Ivory/White Off Tunic | An essential component of Admiral Ackbar's ensemble is a tunic in the shades of ivory or white. While specific designs may vary, any tunic in these colors will serve as a suitable foundation for the costume. |
| 4 | Brown/Olive Vest | The character's attire features a distinctive olive or brown vest that overlaps from one side to another, devoid of buttons or other fastenings. Locating a similar vest will ensure an accurate representation of Admiral Ackbar's wardrobe, emphasizing his unique sense of style. |
| 5 | Military Range Badge Patch | No military-inspired costume is complete without a symbol of rank, and Admiral Ackbar, as an esteemed admiral, requires a rank badge. Seek out military range badges or Star Wars patches to affix to the vest, adding an authentic touch to your ensemble. |
| 6 | Brown Loose Trousers | Complementing the outfit are loose-fitting brown trousers, contributing to the character's distinctive appearance. While finding an exact match may not be necessary, opting for a pair of brown trousers that exude a similar style will enhance the overall authenticity of your Admiral Ackbar costume. |
| 7 | Brown Leather Belt with Silver Buckle | Accentuate your costume with an old-school touch by securing a brown leather belt with a sizable silver buckle. This accessory will perfectly complement the ensemble, exuding a sense of timeless style and attention to detail. |
| 8 | Brown Leather Boots | To complete the look, acquire a pair of low-heel brown leather boots. Not only will they perfectly match the overall aesthetic, but they will also provide comfort and stability as you bring Admiral Ackbar to life. |
| 9 | Blaster Gun | Finally, add an exciting touch to your Admiral Ackbar costume by including a blaster gun. This accessory will accentuate the character's commanding presence and further immerse you in the Star Wars universe. |
Admiral Ackbar Overview
Admiral Ackbar, renowned throughout the galaxy, is a distinguished military strategist and a key figure in the Rebel Alliance's fight against the oppressive Galactic Empire. This Mon Calamari leader possesses a remarkable intellect and a keen tactical mind, making him an invaluable asset in battle. With his distinctive appearance, characterized by his amphibious features and iconic large eyes, Admiral Ackbar has become a beloved and recognizable symbol of courage and wisdom in the Star Wars universe. Embodied by his signature uniform and undeniable presence, this charismatic leader commands respect and inspires loyalty among his allies. Now, let's delve into the details and discover how to create an Admiral Ackbar costume that pays homage to this remarkable character.
Check out more Star Wars costume ideas here.