Are you ready to bring the beloved characters of Clifford the Big Red Dog and Emily Elizabeth to life? Get ready for a delightful adventure as we guide you through creating their enchanting costumes. On this guide we look at all the things you need to make your own Clifford the Big Red Dog & Emily Elizabeth costume
Clifford the Big Red Dog & Emily Elizabeth Costume – Clifford the Big Red Dog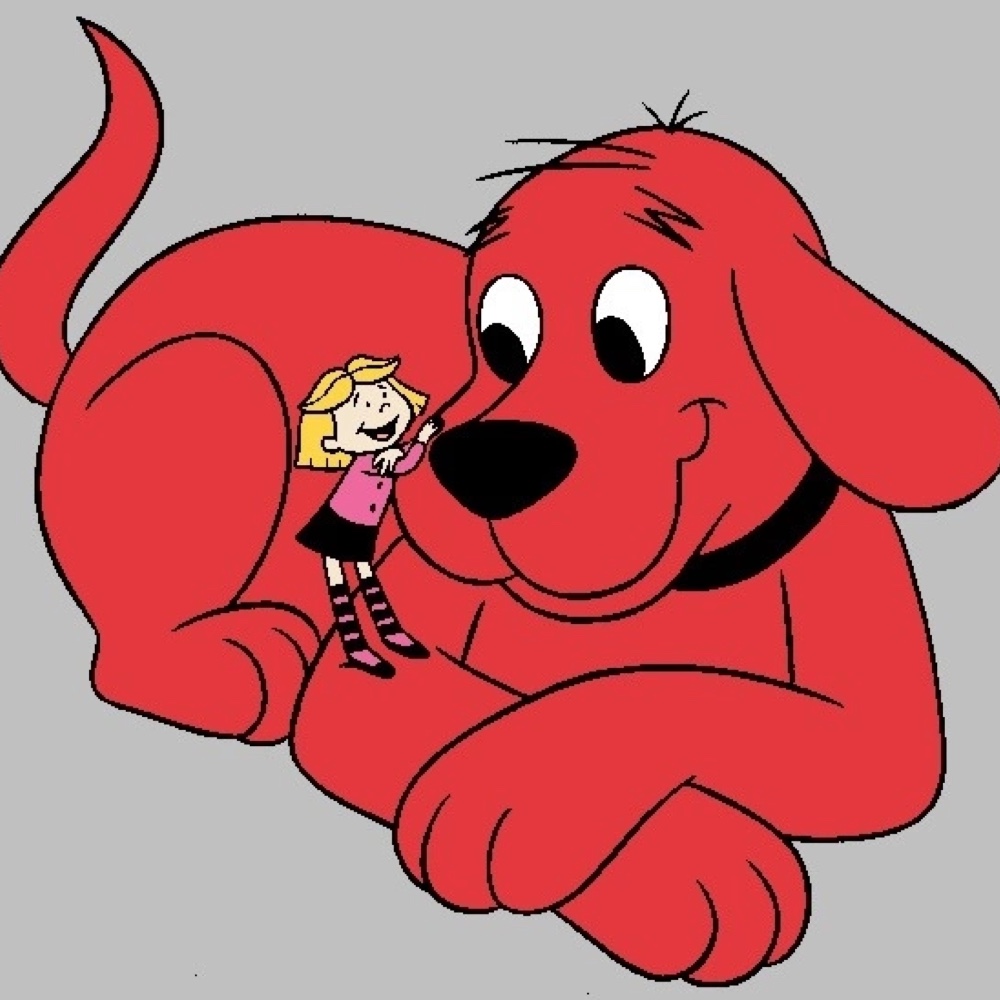 How to Make Clifford the Big Red Dog Costume
| # | Item | Description |
| --- | --- | --- |
| 1 | Red One-Piece Footed Pajama | Begin your transformation into Clifford the Big Red Dog by slipping into this cozy and adorable red one-piece footed pajama. Embrace the comfort and warmth it provides as you step into the world of imagination. |
| 2 | Red Winter Gloves | Complete the look of your furry paws with these vibrant red winter gloves. Let your hands take on the vibrant hue of Clifford as you navigate through your adventures with playful delight. |
| 3 | Red Dog Tail | Get ready to wag your tail in joy as you attach this red dog tail to your costume. Let it sway behind you, mirroring the cheerful spirit of Clifford himself. |
| 4 | Black Adjustable Dog Collar | Adorn your neck with this sleek and adjustable black dog collar, adding an element of authenticity to your Clifford ensemble. It's the perfect accessory to showcase your canine charm. |
| 5 | Bone Dog Tag | Make your collar uniquely yours by adding a bone-shaped dog tag. Personalize it with your name or a fun message to truly embrace the spirit of Clifford. |
| 6 | Hat | Enhance your transformation into Clifford the Big Red Dog with this special hat. Wear it proudly atop your head, showcasing Clifford's iconic floppy ears and bringing the character to life. |
| 7 | Costume Set | Embark on an exciting adventure with this full Clifford the Big Red Dog costume set. Transform your child into the lovable character with ease, allowing them to step into Clifford's world of imagination and friendship. |
How to Make Emily Elizabeth Costume
| # | Item | Description |
| --- | --- | --- |
| 1 | Pink Long Sleeve Shirt with Collar | Start assembling your Emily Elizabeth outfit with this charming pink long-sleeved shirt featuring a classic collar. Embrace the sweet and innocent vibe of the character as you showcase this lovely piece. |
| 2 | Black Pleated Skirt | Pair your pink top with this stylish black pleated school uniform skirt. Capture Emily Elizabeth's smart and fashionable look while maintaining a sense of youthful elegance. |
| 3 | Pink and Black Striped Extra Long Socks | Step into Emily Elizabeth's shoes with these adorable pink and black striped extra-long socks. Let your legs be adorned in the signature pattern, adding a touch of playfulness to your costume. |
| 4 | Black Mary Jane Shoes | Complete your Emily Elizabeth ensemble with these timeless black Mary Jane shoes. Slide into comfort and style as you channel the character's sense of adventure and schoolgirl charm. |
| 5 | White Fabric Paint | Use this versatile white fabric paint to add the perfect finishing touch to your collar. Ensure accuracy in replicating Emily Elizabeth's distinctive style by highlighting the collar with a crisp white color. |
Clifford the Big Red Dog & Emily Elizabeth Overview
Clifford the Big Red Dog is a beloved children's book character created by Norman Bridwell. The series revolves around the heartwarming adventures of Clifford, a lovable red dog with a heart as big as his size. Clifford's best friend is Emily Elizabeth, a young girl who shares a special bond with him.
In the stories, Clifford's extraordinary size leads to all sorts of delightful and often humorous situations. Despite his enormous stature, Clifford possesses a gentle and kind nature, always eager to help and protect those around him. Emily Elizabeth, his loyal companion, is a caring and imaginative girl who deeply loves Clifford.
Together, Clifford and Emily Elizabeth embark on various escapades, where they learn valuable lessons about friendship, kindness, and acceptance. Their adventures not only captivate young readers but also teach important moral values.
Clifford's distinct red fur and his endearing personality have made him an iconic character in children's literature. His positive impact extends beyond the pages of the books, as the stories have been adapted into an animated television series and a live-action film, further spreading the joy of Clifford and Emily Elizabeth's world.
Join Clifford and Emily Elizabeth on their heartwarming journey, where big adventures and even bigger hearts await!
Check out more TV show costume ideas here.