Get ready to bring the spirit of Mile High to life with our guide on creating a Denver Broncos Cheerleader costume that's bound to score a touchdown! Whether you're gearing up for game day, a costume party, or just want to embody the vivacious energy of the DBC, we've got you covered.
Denver Broncos Cheerleader Costume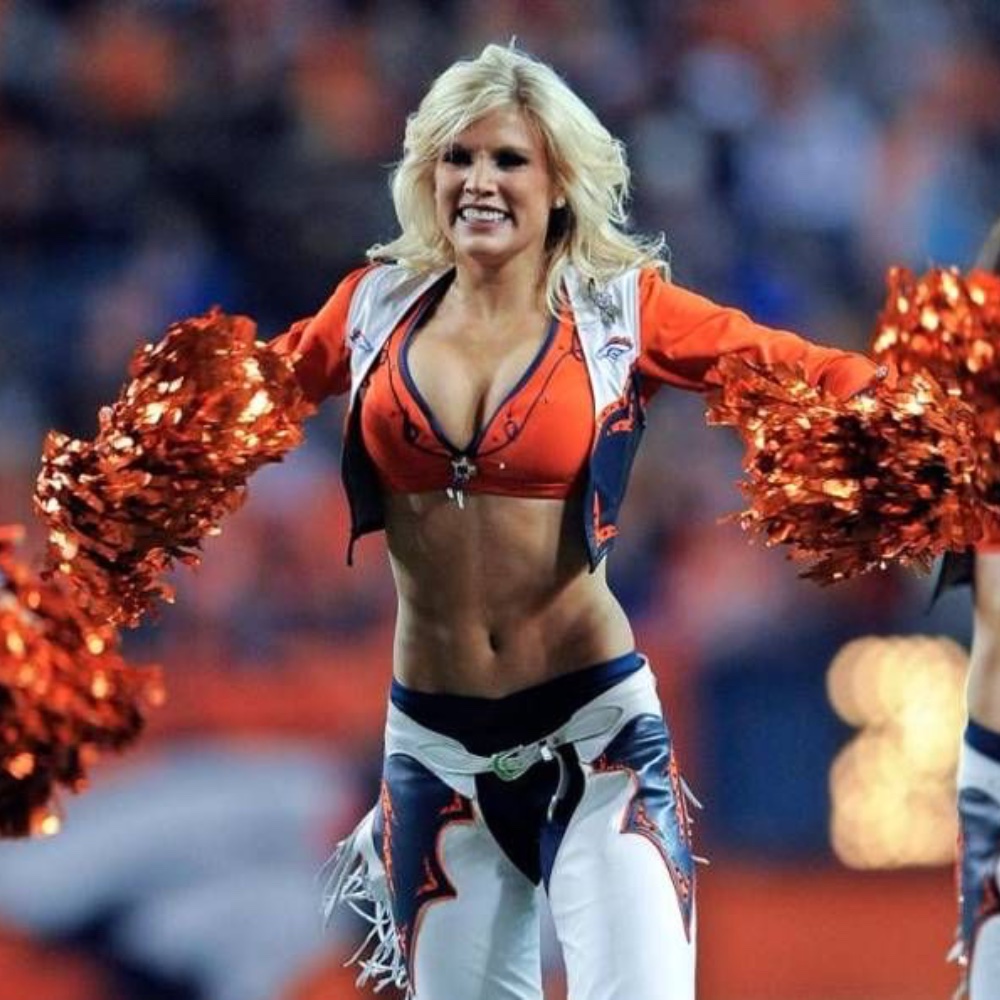 | # | Item | Description |
| --- | --- | --- |
| 1 | Orange Top | Get ready to rock your look with an eye-catching orange cropped top. This vibrant piece is the key to recreating this stunning costume. |
| 2 | Shrug | Elevate your style by adding layers starting with this elegant shrug. It brings sophistication and warmth to your costume ensemble. |
| 3 | Vest | Complete your look with a stylish white vest, worn with the zip undone for a casual and chic appearance. It's the perfect finishing touch to your costume. |
| 4 | Pants with Fringe | Add a touch of coolness to your look by opting for pants with stylish tassels or fringe. These unique pants are sure to turn heads and make a statement. |
| 5 | Boots | Complete your fabulous costume with a pair of stunning white boots that not only complement your ensemble but also provide comfort and confidence. These boots are a must-have for your stylish look. |
Denver Broncos Cheerleader Overview
The Denver Broncos Cheerleaders, often referred to as the "DBC," are an integral part of the Denver Broncos football team's game-day experience. They bring energy, enthusiasm, and a touch of glamour to the Mile High City's football festivities. Here's a brief overview of these spirited ambassadors for the Denver Broncos:
Team Spirit:
The Denver Broncos Cheerleaders are known for their unwavering dedication to the team and their passionate support during games and community events.
They play a vital role in boosting the morale of both players and fans, creating an electric atmosphere at Empower Field at Mile High.
Talented Performers:
DBC members are not just cheerleaders; they are accomplished dancers, athletes, and entertainers in their own right.
Their performances feature impressive choreography, high-energy routines, and captivating dance moves that elevate the fan experience.
Community Engagement:
Beyond the field, the DBC are active members of the Denver community, engaging in charitable and volunteer work.
They participate in various outreach programs, making a positive impact on the lives of others and embodying the team's commitment to giving back.
Iconic Uniforms:
The DBC's distinctive uniforms showcase the team's colors, typically featuring combinations of orange, navy, and white.
Their uniforms blend style and athleticism, reflecting the spirit of the Denver Broncos.
Auditions and Training:
Becoming a Denver Broncos Cheerleader is no small feat. Candidates undergo rigorous auditions, where they showcase their dance skills, charisma, and passion for the team.
Once selected, they embark on intense training to prepare for the demands of the NFL season.
Fan Favorites:
The DBC have a dedicated fan base of their own, with fans eagerly anticipating their performances and appearances at games and events.
They add a unique touch of glamour and excitement to the Denver Broncos' game-day experience.
The Denver Broncos Cheerleaders are more than just cheerleaders; they are ambassadors for the team, talented performers, and community leaders. Their dedication to the Denver Broncos and the Mile High City makes them an essential part of the NFL experience in Colorado.
Check out more Miscellaneous costume ideas here.