Welcome to the comprehensive guide on creating an authentic costume inspired by one of the complex and compelling characters from Game of Thrones, Jaime Lannister. In this guide, we will take you through the steps necessary to capture the essence of Jaime's striking presence and iconic style. Whether you're a dedicated fan preparing for a cosplay event or simply wish to pay homage to this multifaceted character, this guide will provide you with the knowledge and inspiration needed to bring your Jaime Lannister costume to life.
Jaime Lannister Costume – Game of Thrones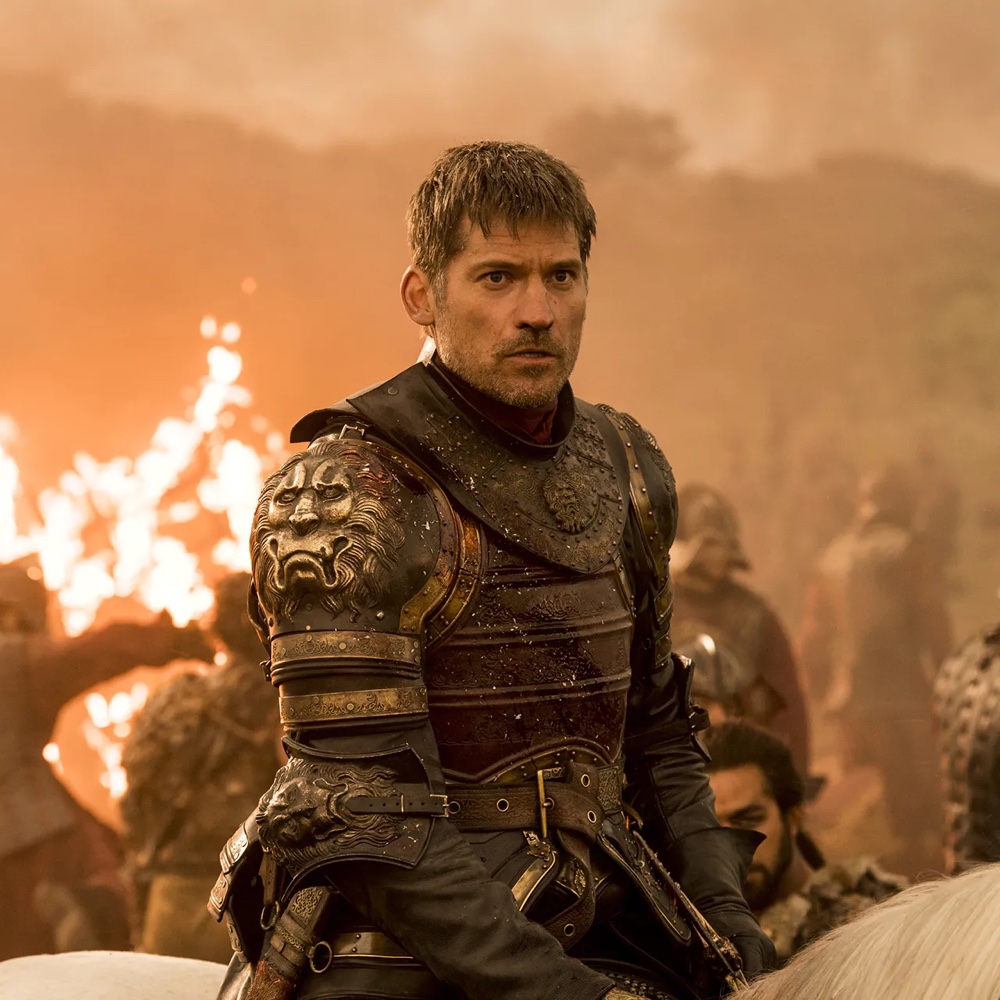 | # | Item | Description |
| --- | --- | --- |
| 1 | White Shirt | Obtain a crisp white shirt as the foundation of your Jaime Lannister costume. |
| 2 | Brown Coat | Make a bold statement by donning a striking brown trench coat that embodies Jaime's commanding presence. |
| 3 | Tan Pants | Complete your attire with comfortable and stylish tan pants that perfectly complement your overall look. |
| 4 | Brown Boots | Step into a pair of sturdy brown knee-high riding boots, ensuring both style and functionality for your Jaime-inspired ensemble. |
| 5 | Black Gloves | Accessorize with a pair of sleek black gloves to add a touch of elegance and intrigue to your costume. |
| 6 | Sword Belt Holder | Ensure your trusty weapon is always at your side with a practical sword belt holder, an essential accessory for any knight. |
| 7 | Brown Medieval Belt | Complete the look of an esteemed knight by adorning a brown medieval belt, adding an extra touch of authenticity. |
| 8 | Sword Prop | Embody the legendary "Kingslayer" with a meticulously crafted replica sword prop, capturing Jaime's formidable presence. |
| 9 | Gold Gloves | Symbolize Jaime's lost hand by wearing a gold glove on your right hand, paying homage to his iconic character development. |
| 10 | White Cloak | Add an element of regality to your costume by draping yourself in a white cloak, reminiscent of Jaime's service as a Kingsguard knight. |
| 11 | EVA Foam Roll | Use versatile EVA foam to craft the base of your armor, allowing for customization and durability. |
| 12 | Gold Metallic Acrylic Paint | Add the finishing touch to your armor's aesthetics with gold metallic acrylic paint, accentuating the intricate details. |
| 13 | Full Costume | Consider acquiring a complete costume set that includes essential elements for a truly immersive Jaime Lannister portrayal. |
Jaime Lannister Overview
Jaime Lannister, portrayed by the talented Nikolaj Coster-Waldau, is a pivotal figure in the Game of Thrones series. Known as the "Kingslayer," Jaime begins the series as a renowned knight with a reputation for his skill with a sword and his striking good looks. As a member of House Lannister, he finds himself entangled in the treacherous world of politics, family dynamics, and honor.
Jaime's character arc is defined by transformation and redemption. Initially perceived as a morally ambiguous figure, he evolves throughout the series, revealing layers of complexity and a capacity for growth. From his intricate relationships with his family, particularly his twin sister Cersei, to his unexpected bond with Brienne of Tarth, Jaime's journey captivates audiences with its depth and nuance.
The costume of Jaime Lannister serves as an extension of his character. From his resplendent Kingsguard armor to his later ensembles as a soldier and leader, each outfit tells a story of his evolving identity and internal conflicts. Recreating Jaime's costume allows you to step into the shoes of this multifaceted character, embodying his charisma, strength, and undeniable presence.
In this guide, we will explore the essential elements that define Jaime Lannister's distinctive style, delve into the details of his various outfits, and provide you with invaluable tips and techniques for bringing authenticity to your costume. Whether you're an experienced cosplayer or a passionate fan seeking to channel the spirit of Jaime Lannister, this guide will equip you with the knowledge and resources needed to create a costume that truly captures the essence of this captivating character.
See more Game of Thrones costumes here.