Welcome to "The Ultimate Guide to Creating a Juno and Paulie Bleeker Costume"! Whether you're a fan of the iconic movie "Juno" or looking for a unique costume idea for a party or cosplay event, this guide will walk you through the step-by-step process of bringing the beloved characters, Juno MacGuff and Paulie Bleeker, to life. Get ready to channel their quirky and endearing personalities by crafting these unforgettable costumes. Let's dive in and explore the world of Juno and Paulie!
Juno and Paulie Bleeker Costume – Juno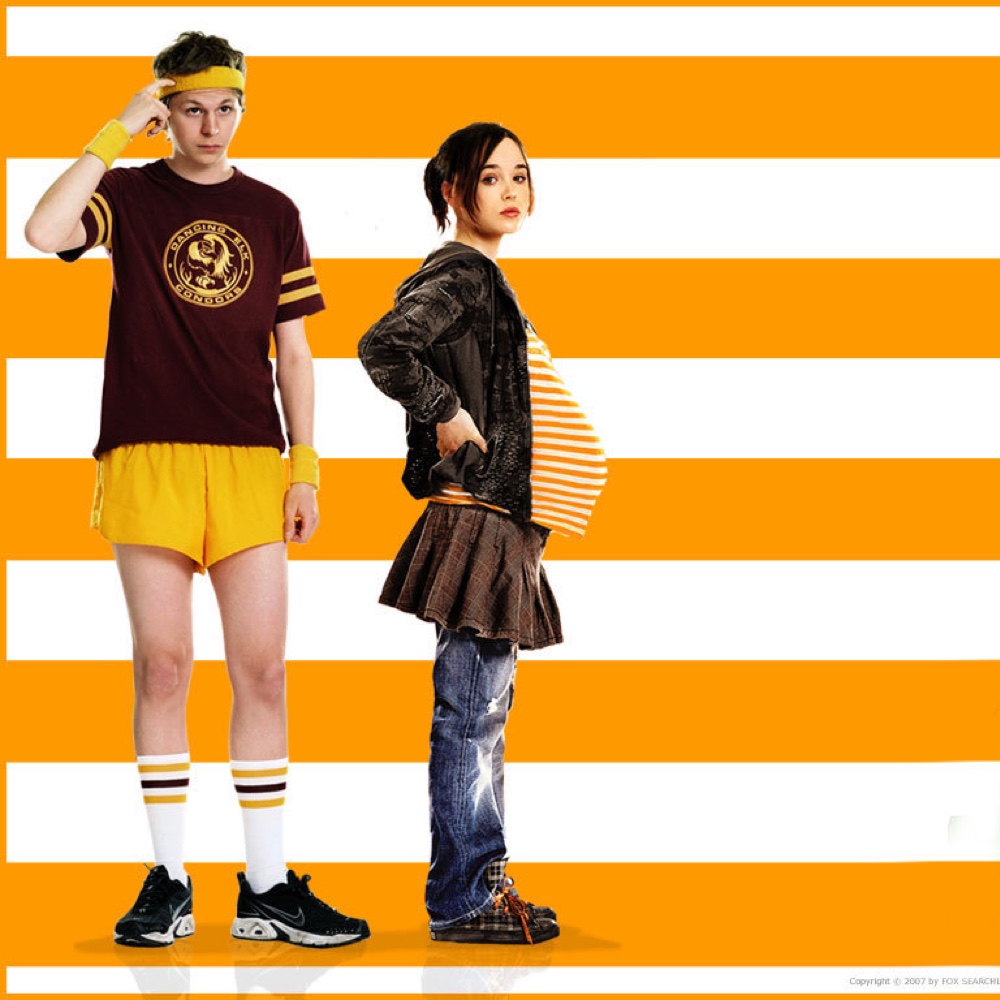 Juno Costume
| # | Item | Description |
| --- | --- | --- |
| 1 | Vibrant Orange-Striped Shirt | Embrace Juno's distinctive fashion sense by donning a striking orange-striped shirt that is sure to turn heads. To add an extra touch of authenticity, you may even consider acquiring a false pregnant belly (in case you're not actually expecting). |
| 2 | Comfortable Regular-Fit Denim Jeans | Capture the laid-back essence of Juno's style by opting for a pair of regular-fit denim jeans instead of the tight-fitting skinny jeans. |
| 3 | Whimsical Green Mini Skirt | Add a touch of playfulness to Juno's ensemble with a funky green mini skirt, reflecting her unique fashion choices and adding a dash of charm. |
| 4 | Vibrant Green Windbreaker | For those breezier moments, embrace Juno's coolness as she stays cozy in a vibrant green windbreaker, completing her effortlessly stylish appearance. |
| 5 | Stylish Rubber Shoes | Follow in Juno's footsteps with her preferred choice of comfortable footwear: rubber shoes that effortlessly combine fashion and ease, perfect for all her daily adventures. |
Paulie Bleeker Costume
| # | Item | Description |
| --- | --- | --- |
| 1 | Dancing Elk Condors Hooded Sweater | Paulie, being the active individual he is, keeps himself warm during outdoor activities with a cozy hooded sweater adorned with the logo of the Dancing Elk Condors. |
| 2 | Yellow Track Shorts | Paulie's vibrant yellow track shorts add a splash of color to his athletic attire, showcasing his lively and energetic personality. |
| 3 | Knee-High White Socks | Completing his sporty look, Paulie rocks a pair of knee-high white socks, offering both comfort and a touch of retro flair. |
| 4 | Rubber Shoes | A sturdy pair of rubber shoes ensures optimal performance during Paulie's running practices, allowing him to move with agility and ease. |
| 5 | Yellow Sweatband and Armbands | To complete the athletic ensemble, Paulie sports a yellow sweatband and a pair of armbands, adding an extra touch of sporty flair to his attire. |
| 6 | Costume Set | For convenience, you can also opt for a complete costume set that includes all the essential pieces needed to recreate Paulie Bleeker's distinct look. |
Juno and Paulie Bleeker Overview
Juno MacGuff and Paulie Bleeker are central characters from the 2007 critically acclaimed film "Juno," directed by Jason Reitman. Set in a small town, Juno, played by Ellen Page, is a quick-witted and independent-minded teenager facing an unexpected pregnancy. She is known for her sharp sense of humor, love for music, and distinct fashion style. Paulie Bleeker, portrayed by Michael Cera, is Juno's best friend and the father of her child. He is an affable and easygoing high school student with a passion for running and a penchant for unique and colorful attire.
Juno's style can be described as a blend of indie and vintage fashion, characterized by her love for plaid shirts, flannel jackets, striped knee-high socks, and unique accessories like fingerless gloves and oversized glasses. Paulie, on the other hand, sports a more casual and laid-back style, often seen in his signature track shorts, striped or graphic tees, and a trusty pair of orange running shoes.
In the following sections, we will delve into the materials, techniques, and tips required to create authentic Juno and Paulie Bleeker costumes. Whether you choose to recreate their iconic looks or add your own personal touch, this guide will help you capture the essence of these memorable characters. Let's get started on this creative journey!
Check out more movie costume ideas here.