Step into the enchanting world of Fantastic Beasts and Where to Find Them with our comprehensive guide to creating an extraordinary Scamander costume. Whether you're attending a magical-themed event, a costume party, or simply wish to channel the spirit of Newt Scamander, this guide will provide you with the essential tips and suggestions to bring this captivating character to life. Embark on a journey filled with wonder, mystery, and a touch of whimsy as we delve into the details of Scamander's unique style and uncover the secrets behind his iconic look.
Newt Scamander Costume – Harry Potter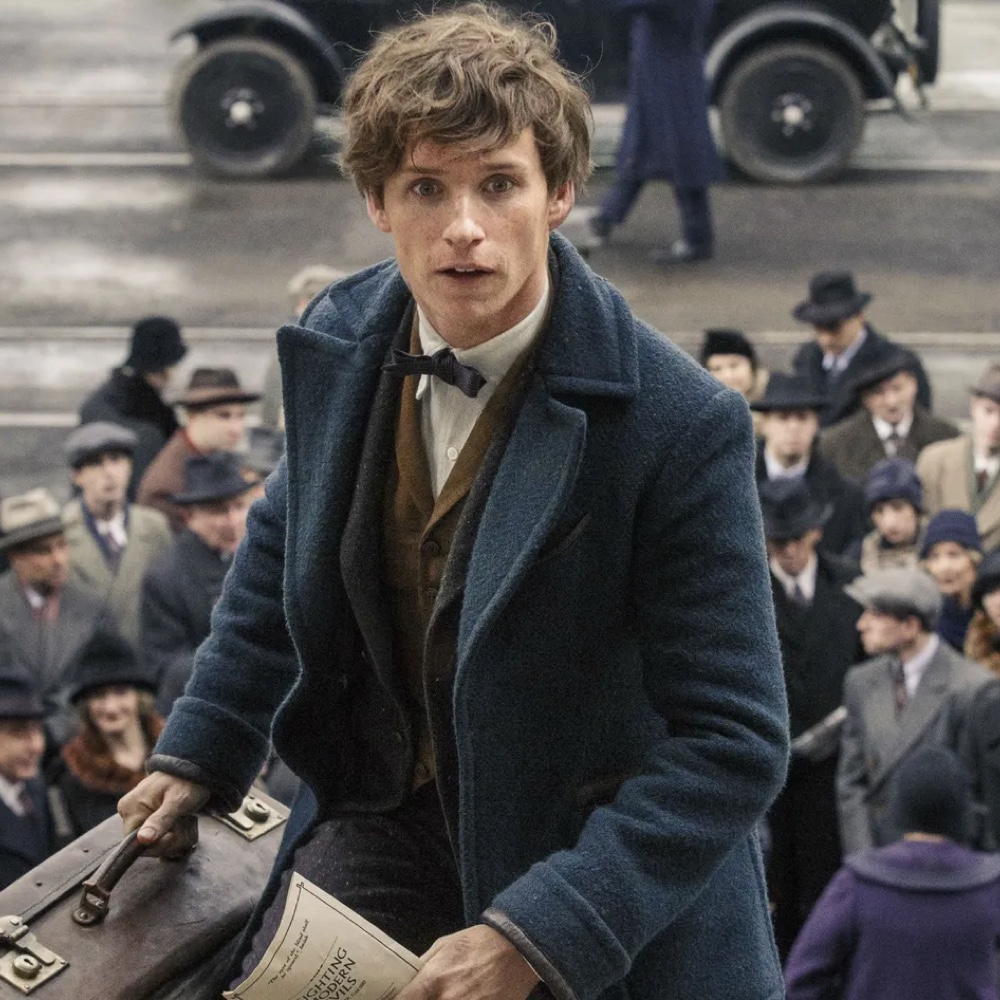 | # | Item | Description |
| --- | --- | --- |
| 1 | Elegant Foundations: White Dress Shirt | Embrace Newt's layered style by donning a crisp white dress shirt. Complete the ensemble with a dainty bow tie, reminiscent of Newt's own fashion sensibility. |
| 2 | Extravagant Flair: Mustard Vest | Capture Newt's eccentric charm with the vibrantly colored mustard vest. Its unconventional hue adds a touch of dashingly unique style to your attire. |
| 3 | Timeless Foundations: Black Pants | Complement Newt's unconventional color choices with a classic pair of black pants. These versatile bottoms serve as a perfect anchor to highlight the distinctive elements of your ensemble. |
| 4 | Comfortable Journeys: Brown Boots | Emulate Newt's dedication to studying and caring for magical creatures with a pair of comfortable brown boots. These reliable footwear choices embody both practicality and style. |
| 5 | Azure Haven: Long Blue Coat | Stay warm and snug in Newt's signature long blue coat, exuding a sense of comfort and style. To enhance coziness, don't forget to adorn yourself with an old Hufflepuff scarf. |
| 6 | Mischievous Companion: Niffler Plushie | Bring along a delightful Niffler plushie as your mischievous sidekick, and who knows, it may help you discover some shiny treasures along the way. |
| 7 | Essential Tool: Newt's Wand | No wizard can embark on an adventure without their trusty wand. Complete your Newt Scamander look with an authentic replica of his wand. |
| 8 | Vintage Traveler: Brown Suitcase | For an optional accessory, consider a charming brown vintage suitcase that adds an extra touch of nostalgia and wanderlust to your ensemble. |
| 9 | Convenient Ensemble: Costume Set | If you prefer a hassle-free option, you can opt for a ready-to-wear costume set that includes all the essential elements to embody the charismatic Newt Scamander. |
Newt Scamander Overview
Newt Scamander, the protagonist of J.K. Rowling's Fantastic Beasts series, is a renowned Magizoologist and passionate advocate for the protection of magical creatures. With his unruly reddish-brown hair, distinctive blue coat adorned with an array of pockets, and a trusty case filled with extraordinary beasts, Scamander's appearance captures the essence of a charming and eccentric wizard. Known for his gentle nature, boundless curiosity, and deep empathy for all creatures, Scamander embodies a sense of adventure and an unwavering dedication to preserving the magical world. By donning a Scamander costume, you have the opportunity to embody the spirit of this beloved character, spreading a message of compassion and celebrating the wonders of the wizarding world.
Check out more Harry Potter costume ideas here.