Welcome to our comprehensive guide on creating captivating Matilda Wormwood and Miss Trunchbull costume. Whether you're preparing for a costume party, school event, or a theater production, we've got you covered with step-by-step instructions, helpful tips, and creative ideas to bring these beloved characters to life. In this guide, we will delve into the distinct features, clothing, and accessories that define Matilda Wormwood and Miss Trunchbull, helping you craft remarkable costumes that will impress and capture the essence of these memorable characters.
Matilda Wormwood and Miss Trunchbull Costume – Matlida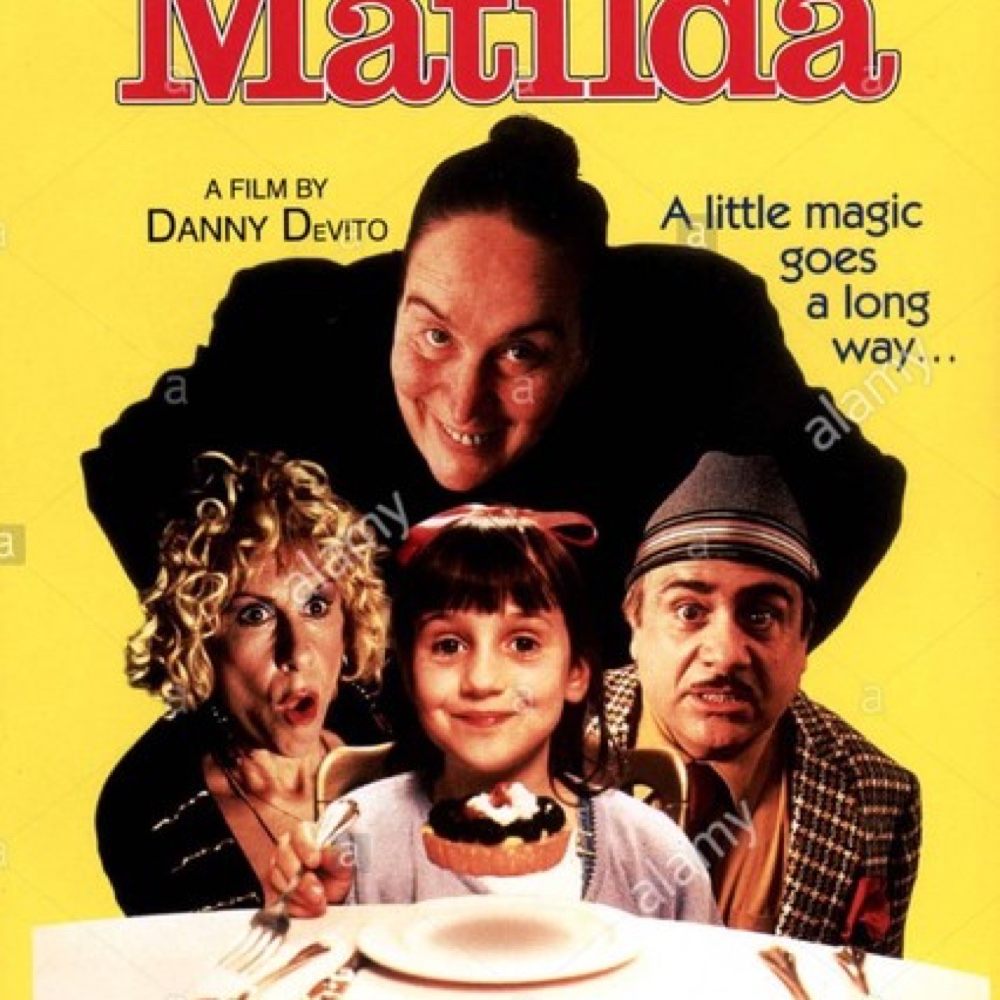 Matilda Wormwood Costume
| # | Item | Description |
| --- | --- | --- |
| 1 | Denim Dress | Emulate Matilda's style with a charming light-washed denim dress, showcasing her love for blue attire in the movie. |
| 2 | White Cardigan | Wrap yourself in comfort just like Matilda with a cozy white cardigan, adding a touch of warmth to your outfit. |
| 3 | White Cuff Socks | No '90s-inspired Matilda look is complete without a pair of stylish white cuff socks, a nostalgic fashion statement. |
| 4 | Black Mary Janes | Step into Matilda's shoes with timeless and comfortable black Mary Janes, perfect for any occasion. |
| 5 | Red Headband | Add a pop of color to your Matilda-inspired ensemble with a vibrant red headband, a signature accessory. |
| 6 | Matilda Book | Channel Matilda's love for literature by carrying a copy of Roald Dahl's Matilda, a symbolic item that captures her intellectual spirit. |
Miss Trunchbull Costume
| # | Item | Description |
| --- | --- | --- |
| 1 | Sport Grey Hooded Sweatshirt | Add an oversized grey hoodie to your Miss Trunchbull outfit for a touch of authenticity. Remember to proudly display '1972 Olympics' on the front. |
| 2 | Black Capri Pants | Elevate your Miss Trunchbull costume with a pair of slightly shorter black capri pants, capturing her unique style. |
| 3 | White Knit Socks | Complete your look and keep your legs warm with a pair of comfortable white knit socks. |
| 4 | Black Lace-Up Boots | Step into Miss Trunchbull's shoes with a pair of sturdy and imposing black lace-up boots. |
| 5 | White Face Towel | Add a touch of Miss Trunchbull's distinctive style by wearing a white face towel around your neck. |
| 6 | Workout Belt | Complete your athletic look with a workout belt, showcasing Miss Trunchbull's commitment to physical fitness. |
| 7 | Gym Props | Optionally, carry some gym or sports equipment as props to further emphasize Miss Trunchbull's strict and disciplined persona. |
| 8 | Costume Set | If you prefer convenience, this Miss Trunchbull costume set is the perfect choice, eliminating the need for DIY. |
Matilda Wormwood and Miss Trunchbull Overview
Matilda Wormwood, the charming and intelligent protagonist of Roald Dahl's classic novel and subsequent film adaptations, is a young girl with extraordinary telekinetic powers and a love for books. Matilda's appearance is characterized by her youthful innocence and a dash of quirkiness. She is often seen wearing simple yet comfortable clothing, reflecting her independent and free-spirited nature. To embody Matilda, focus on incorporating key elements such as her signature blue dress, a stack of books, and a mischievous twinkle in her eye.
On the other end of the spectrum, Miss Trunchbull is the formidable and intimidating headmistress of Crunchem Hall Primary School. Known for her strict discipline and larger-than-life presence, Miss Trunchbull's appearance is equally unforgettable. To capture her essence, emphasize her imposing physique, stern expression, and distinct attire. Think oversized clothing, a severe hairstyle, and an air of authority. Adding props like a whistle or a wooden cane will further enhance the portrayal of this memorable character.
Check out more movie costume ideas here.