Welcome to our comprehensive guide on bringing the enchanting world of the Muppet Show with your own Miss Piggy and Kermit the Frog costume! In this step-by-step walkthrough, we'll dive into the art of recreating the iconic appearances of these beloved Muppet characters. Whether you're preparing for a costume party, a theater performance, or simply want to embody the charm and charisma of Miss Piggy and the lovable nature of Kermit, this guide is here to help you capture their essence with creativity and attention to detail. So, let's embark on this magical journey and unleash the star power of Miss Piggy and Kermit the Frog!
Miss Piggy and Kermit the Frog Costume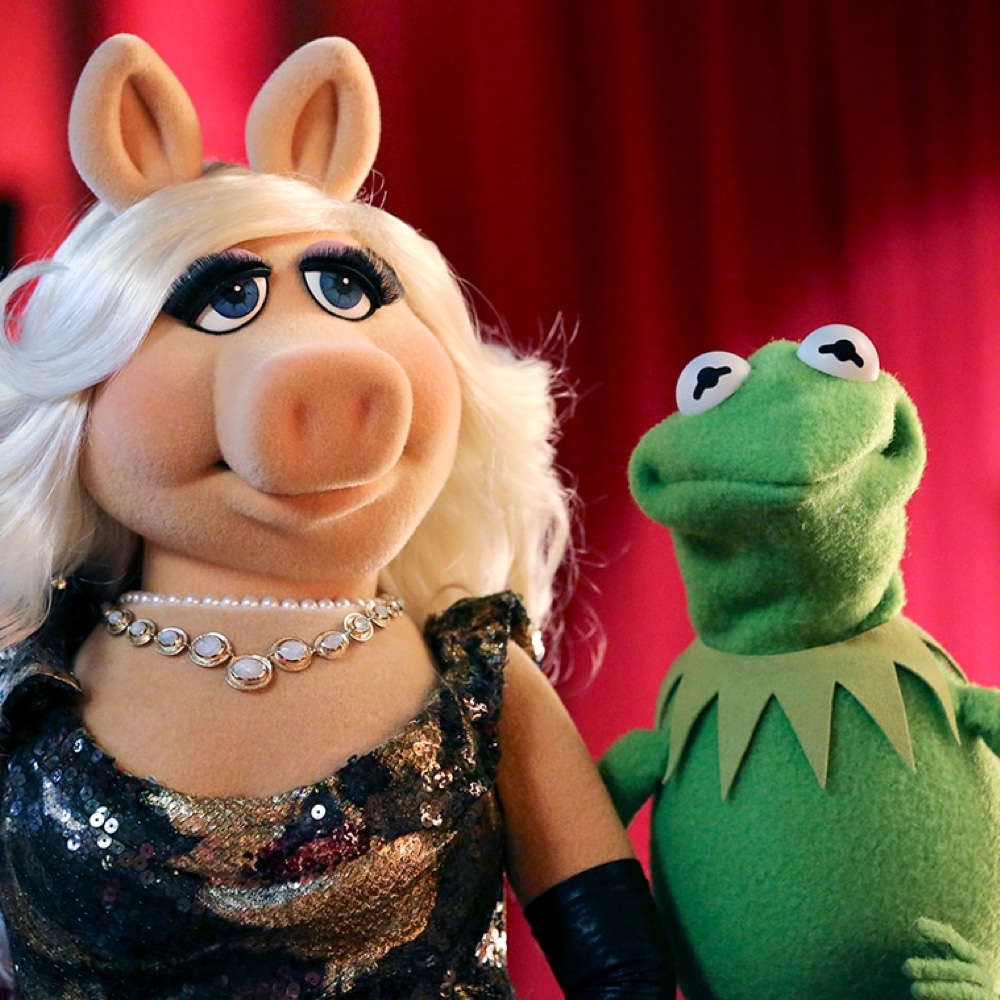 Miss Piggy Costume
| # | Item | Description |
| --- | --- | --- |
| 1 | Sparkly Pink Dress | Step into the world of glamour with this exquisite sparkly pink dress. Inspired by Miss Piggy's love for all things girly, this dress is the epitome of elegance and sophistication. The shimmering fabric catches the light, allowing you to dazzle like the star you are. Embrace your inner diva and exude confidence as you embody the charm and charisma of Miss Piggy herself. |
| 2 | Pink Heels | Add a touch of femininity to your Miss Piggy costume with these elegant pink heels. Miss Piggy's sense of style is all about sophistication and glamour, and these shoes perfectly embody her essence. With their delicate design and comfortable fit, you'll feel like a true star as you strut your stuff. Let your feet sparkle and make a statement with every step you take. |
| 3 | Pearl Necklace | Elevate your Miss Piggy-inspired look with this timeless pearl necklace. Miss Piggy is known for her impeccable taste in accessories, and a pearl necklace is a must-have for her signature style. The lustrous pearls add an air of sophistication and grace to your ensemble. Let this exquisite piece be the finishing touch that completes your transformation into the glamorous and fashionable Miss Piggy. |
| 4 | Long Pink Satin Gloves | Channel Miss Piggy's elegance and sophistication with these long pink satin gloves. Miss Piggy is often seen wearing gloves that add a touch of glamour to her outfits. Slip on these luxurious gloves and instantly elevate your costume to a new level of style and grace. Feel like a true star as you showcase your impeccable fashion sense and attention to detail. |
| 5 | Blonde Wig | Transform into the fabulous Miss Piggy with this stunning blonde wig. Miss Piggy is known for her long, luscious blonde locks, and this wig allows you to emulate her iconic hairstyle. The high-quality synthetic fibers provide a realistic look and feel, making you feel like a true star. Embrace your inner diva and let your hair be as glamorous as your personality. |
| 6 | Pig Ears and Nose | Complete your Miss Piggy costume with this adorable pig ears headband and nose set. Miss Piggy's distinct porcine features are key to capturing her charm and personality. Wear the soft and comfortable headband with attached pig ears, and don the pig nose to truly transform into the glamorous piggy herself. Let your playful side shine and embrace the joy of being a Muppet superstar. |
| 7 | Baby Costume | Dress your little one up as the adorable Miss Piggy with this delightful baby costume. Designed with comfort and cuteness in mind, this costume allows your baby to become a tiny fashionista just like Miss Piggy. From costume parties to family gatherings, your little Miss Piggy will steal the show with her undeniable charm and style. |
| 8 | Costume Set | If you're looking for a complete and easy solution, this Miss Piggy costume set is the perfect choice. It includes all the essentials to transform into the fabulous diva herself. From the sparkling pink dress to the accessories, this set has you covered. Get ready to embrace the glitz and glamour of Miss Piggy with this convenient and stunning costume set. |
Kermit the Frog Costume
| # | Item | Description |
| --- | --- | --- |
| 1 | Black Three-Piece Suit | Step into the world of elegance with this impeccable black three-piece suit. Inspired by Kermit's occasional dress-up moments, this ensemble exudes sophistication and timeless style. The suit features a well-tailored blazer, matching vest, and trousers that will make you feel like a true Muppet star. Prepare to command attention and charm everyone around you in true Kermit fashion. |
| 2 | White Dress Shirt | Complete your Kermit-inspired look with this crisp white dress shirt. Worn underneath the vest, it adds a touch of elegance to the ensemble. The shirt's fine fabric and comfortable fit ensure both style and ease of movement. Embrace Kermit's sense of timeless fashion and let this shirt become the canvas for your Muppet-inspired transformation. |
| 3 | Black Bowtie | Add a touch of class to your Kermit costume with this sleek black bowtie. Kermit has always been a fan of bowties, and now you can channel his style effortlessly. The pre-tied design and adjustable strap make it easy to wear and perfect for any occasion. Elevate your outfit and capture the spirit of this beloved Muppet with this essential accessory. |
| 4 | Green Oxfords | Stay in sync with Kermit's vibrant persona by donning a pair of stylish green Oxfords. These eye-catching shoes not only add a pop of color to your costume but also ensure comfort and durability. Walk with confidence and let your feet reflect Kermit's joyful spirit. Whether you're attending a Muppet-themed event or just want to infuse a bit of whimsy into your day, thesegreen Oxfords are the perfect choice. |
| 5 | Frog Head and Hands | Transform into Kermit the Frog with this delightful frog head and hands set. Crafted with attention to detail, these accessories allow you to embody Kermit's iconic features. The frog head features Kermit's expressive eyes and wide smile, while the hands capture his playful nature. Perfect for costume parties, theatrical performances, or simply for imaginative play, these accessories will make you feel like the star of the Muppet Show. |
| 6 | Baby Costume | Dress up your little one in this adorable Kermit the Frog baby costume. Designed with comfort and cuteness in mind, this costume allows your baby to become the tiniest member of the Muppet gang. From family gatherings to Halloween parties, your baby will be the center of attention, spreading joy and laughter as Kermit's pint-sized doppelgänger. |
| 7 | Costume Set | If you're looking for a hassle-free option, opt for this Kermit the Frog deluxe costume set. It includes everything you need to transform into the beloved Muppet, from the green jumpsuit to the character headpiece. With this complete set, you'll be ready to hop into character and join the Muppet gang in no time. Get ready for unforgettable adventures and delightful moments as you bring Kermit to life. |
Miss Piggy and Kermit the Frog Overview
Miss Piggy:
Miss Piggy, the glamorous and confident leading lady of the Muppets, is known for her larger-than-life personality and diva-like presence. With her fabulous fashion sense, extravagant jewelry, and signature "Hi-yah!" karate moves, Miss Piggy embodies a unique combination of elegance, strength, and humor. This guide will help you channel her unmatched style by recreating her lavish wardrobe, impeccable hairstyles, and capturing her confident and charismatic demeanor. Get ready to take center stage and dazzle everyone with your Miss Piggy-inspired costume!
Kermit the Frog:
Kermit the Frog, the lovable and earnest leader of the Muppets, has won hearts worldwide with his endearing personality and iconic voice. Known for his humble nature, charming wit, and famous catchphrase "It's not easy being green," Kermit embodies resilience, kindness, and the spirit of adventure. This guide will guide you in crafting the perfect Kermit costume, from his distinctive green body to his expressive eyes and wide smile. Prepare to hop into the role of Kermit and spread joy, laughter, and a little bit of wisdom, just like the beloved amphibian himself.
Get ready to bring the magic of Miss Piggy and Kermit the Frog to life with these detailed costume creations, and let your inner Muppet shine on any occasion!
Check out more TV show costume ideas here.