Welcome to our comprehensive guide on creating an iconic Troy Bolton and Gabriella Montez costume! If you're a fan of High School Musical and want to recreate the magic of Troy and Gabriella's memorable looks, you've come to the right place. In this guide, we'll walk you through the essential elements of their costumes, providing you with tips, recommendations, and DIY instructions to help you bring these beloved characters to life. Whether you're planning to attend a themed party, cosplay event, or simply want to pay homage to these iconic characters, our guide will ensure that you capture the essence of Troy Bolton and Gabriella Montez in style.
Troy Bolton and Gabriella Montez Costume – High School Musical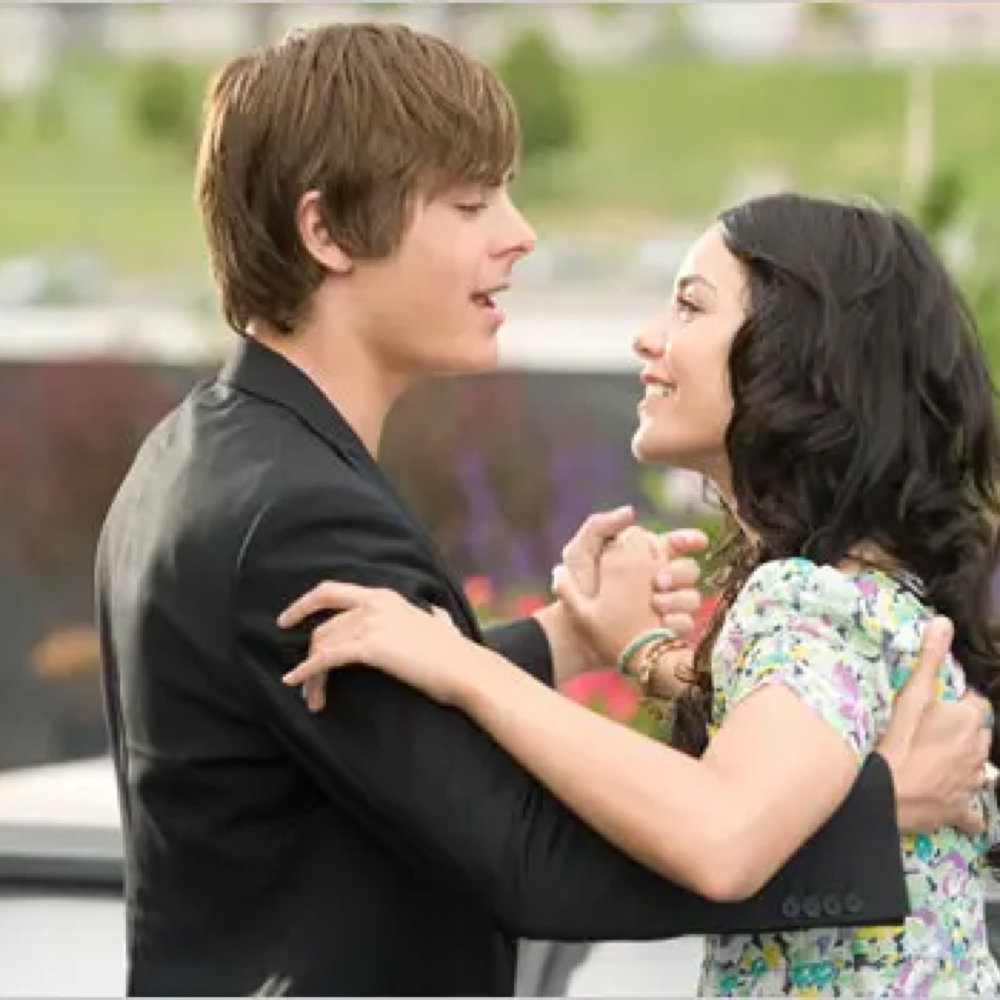 Troy Bolton Costume
#
Item
Description
1
Wildcats Basketball Jersey Tank
Elevate your style with a 14 East High School Wildcats basketball jersey tank, inspired by Troy Bolton. This trendy tank top adds a touch of athletic charm to your costume, showcasing your team spirit and sense of adventure.

Buy Here

2
Classic Denim Pants
Pair your top with comfortable and stylish denim pants, reminiscent of Troy's effortless cool. These classic jeans provide a casual yet fashionable look, allowing you to move with ease while embracing Troy's laid-back vibe.

Buy Here

3
Sleek White Sneakers
Complete your Troy Bolton transformation with a pair of sleek white sneakers. These fashionable shoes effortlessly blend style and comfort, enabling you to dance your way through any High School Musical adventure.

Buy Here

4
Stylish Brown Wig
Emulate Troy's iconic hairstyle with a stylish brown wig. This high-quality wig allows you to achieve the perfect look, capturing Troy's confidence and charm.

Buy Here

5
Official Basketball
Take your costume to the next level with an optional prop – an official basketball. Embody Troy's love for the game and showcase your skills as you bring his character to life.

Buy Here

6
Kids Costume
If you're planning a family High School Musical experience, dress up your little one with a complete Troy Bolton costume designed specifically for kids. Let them join in on the fun and create unforgettable memories.
Gabriella Montez Costume
#
Item
Description
1
Floral Mini Dress
Transform into Gabriella with a stunning floral mini dress, radiating a delicate and romantic aura. This dress captures her graceful essence, making you the center of attention at any event.

Buy Here

2
Elegant Strap Sandals
Complete your Gabriella-inspired ensemble by slipping into a pair of elegant strap sandals. These chic and comfortable shoes add a touch of sophistication to your look, allowing you to dance with grace and confidence.

Buy Here

3
Bohemian Bracelets
Accessorize like Gabriella with a set of trendy multilayer leather bracelets. These stylish and magnetic accessories add a bohemian flair to your outfit, expressing your free spirit and fashion-forward sensibility.

Buy Here

4
Sleek Black Wig
Capture Gabriella's mesmerizing hairstyle with a sleek black wig. This high-quality synthetic fiber wig showcases beautiful waves that perfectly complement your overall appearance, allowing you to embody her stunning look.

Buy Here

5
Complete Costume
Unleash your inner performer with a wide selection of readymade costumes inspired by Gabriella's captivating performance nights. Choose a costume that resonates with your personality, allowing you to effortlessly channel her on-stage charm.
6
Playful Lifeguard Costume
For a unique twist on Gabriella's character, consider a playful lifeguard costume. This unexpected choice adds a fun and adventurous element to your costume, making you stand out from the crowd.
Troy Bolton and Gabriella Montez Overview
Troy Bolton and Gabriella Montez are the dynamic duo from the hit Disney Channel movie, High School Musical. Played by Zac Efron and Vanessa Hudgens respectively, Troy and Gabriella captured the hearts of audiences with their musical talent and undeniable chemistry. Troy is the charismatic captain of the East High School basketball team, known for his athleticism and leadership skills. Gabriella, on the other hand, is a smart and talented student who discovers her passion for singing when she joins the school's musical. Together, they navigate the challenges of high school, break stereotypes, and inspire others to embrace their true passions. Their costumes reflect their individual styles, showcasing a mix of sporty charm and fashionable elegance. By recreating their outfits, you'll embody the spirit of these beloved characters and become part of the High School Musical magic. So, let's dive into the details and create a Troy Bolton and Gabriella Montez costume that will leave everyone singing and dancing along with you!
Check out more movie costume ideas here.