Welcome to our comprehensive guide on creating the unforgettable Veronica Sawyer and Jason Dean costume, the iconic characters from the cult classic film "Heathers." In this guide, we will provide you with step-by-step instructions, helpful tips, and creative ideas to bring these complex and fascinating characters to life through their distinctive fashion choices. Whether you're planning to attend a cosplay event, a themed party, or simply want to pay homage to these memorable characters, this guide will help you capture their essence and showcase your love for this darkly comedic film.
Veronica Sawyer and Jason Dean Costume – Heathers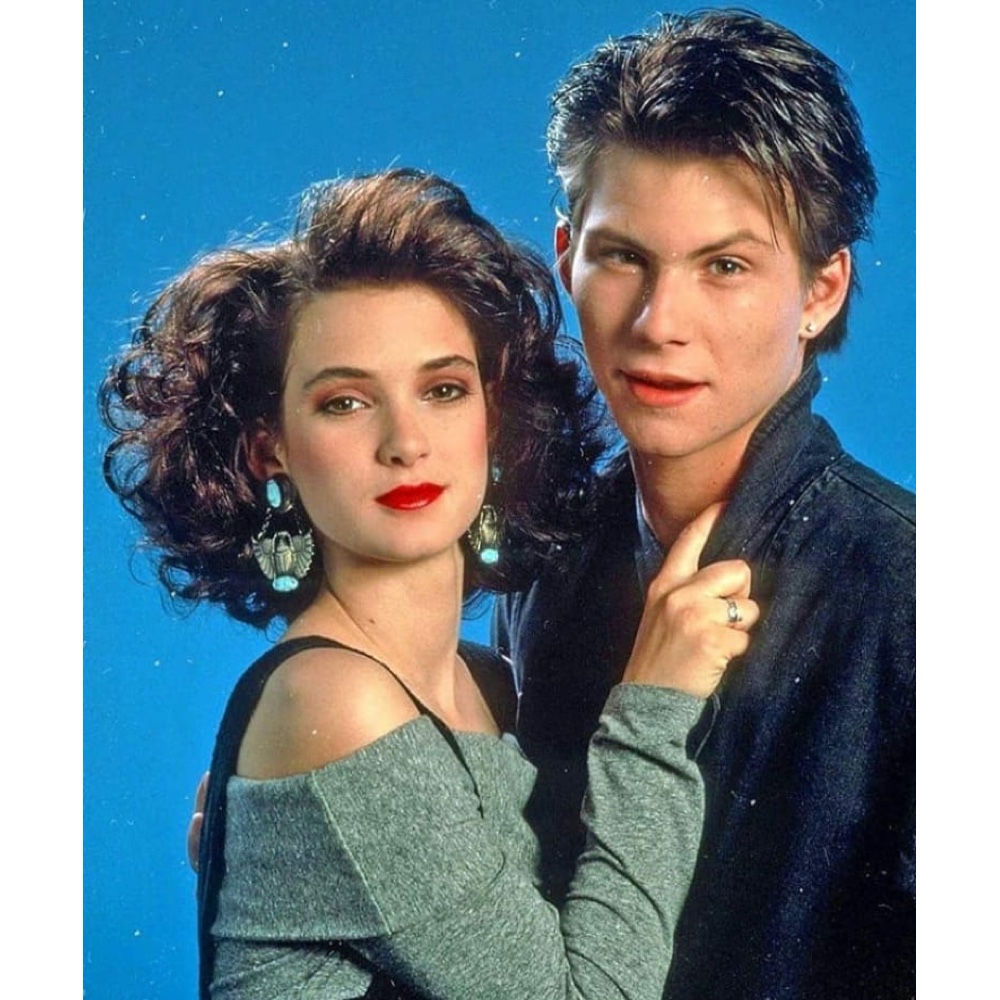 Veronica Sawyer Costume
| # | Item | Description |
| --- | --- | --- |
| 1 | White Dress Shirt | Begin your ensemble with a crisp and stylish white dress shirt. |
| 2 | Blue Blazer | Add a touch of Veronica Sawyer's signature style by incorporating a sleek blue blazer into your outfit. |
| 3 | Light Grey Plaid Skirt | Elevate your look with a sophisticated light grey plaid skirt, echoing Veronica's fashion sense. |
| 4 | Blue Knee-High Socks | Stay true to the color scheme with a pair of stylish blue knee-high socks that perfectly complement the ensemble. |
| 5 | Black and White Oxfords | Complete the look with a pair of classy black and white Oxfords, showcasing Veronica's impeccable fashion taste. |
| 6 | Blue Brooch | Accentuate your outfit with a dazzling blue brooch, adding a touch of elegance and sophistication. |
| 7 | Mid-Length Brunette Wig | Achieve Veronica's iconic hairstyle effortlessly with this mid-length brunette wig, ensuring you capture her distinct look. |
| 8 | Costume Set | If you're looking for a convenient option, this ready-made Veronica Sawyer costume set is a great choice, saving you time and effort in assembling your outfit. |
Jason Dean Costume
| # | Item | Description |
| --- | --- | --- |
| 1 | Black Shirt | Embrace a rebellious and edgy vibe by starting your outfit with a sleek black shirt. |
| 2 | Black Trench Coat | Add an aura of mystery and intrigue with a stylish black trench coat, exuding a sense of dark allure. |
| 3 | Black Pants | Stay true to the punk-goth aesthetic with a pair of sleek black pants, embodying the rebellious spirit of the character. |
| 4 | Black Belt | Complete your ensemble and cinch your pants with a stylish black belt, adding an element of refinement to your look. |
| 5 | Black Boots | Step into the character's shoes with a pair of sturdy black boots, exuding confidence and a touch of rebellion. |
| 6 | Costume Pistol | Embody the spirit of the troubled teen with a costume pistol, adding an extra layer of authenticity to your portrayal. |
Veronica Sawyer and Jason Dean Overview
Veronica Sawyer, portrayed by Winona Ryder, is a sharp-witted and disillusioned high school student. Her style reflects a mix of preppy and rebellious elements, representing her conflicting emotions and desire to fit in while maintaining her individuality. Veronica often dons a combination of black and blue attire, exuding a sense of mystery and allure. On the other hand, Jason Dean, better known as J.D., played by Christian Slater, embodies the brooding and unpredictable outsider. His fashion sense leans towards a grunge aesthetic, with a preference for leather jackets, dark colors, and a hint of rebellion. Together, Veronica Sawyer and Jason Dean create a captivating duo that captures the essence of teenage angst and rebellion. In the following sections, we will delve into the details of their costumes, providing you with all the information you need to recreate their iconic looks. Let's dive in!
Check out more movie costume ideas here.